VENICE — Betty Weiblinger, of Venice, fulfilled her dream of skydiving at 96 on Monday.
"That was amazing," Weiblinger said.
Weiblinger went skydiving from 10,000 feet, strapped to the front of instructor Moritz Marbler, a German native who is with Skydive Sarasota.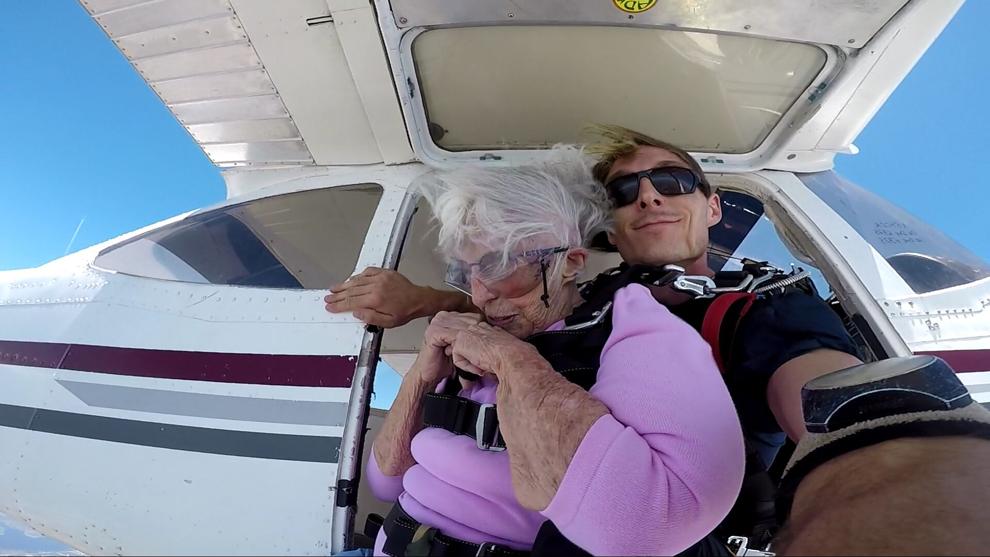 "That was the easy part," Weiblinger said when asked about stepping out of the plane.
Skydive Sarasota said Weiblinger was the oldest person they have had jump out of a plane with one of their instructors. Previously, the oldest was 88.
Despite some older ages, everyone who goes must be in good health, they said.
To make the experience special for Weiblinger, the plane ride included some extra views others don't normally get.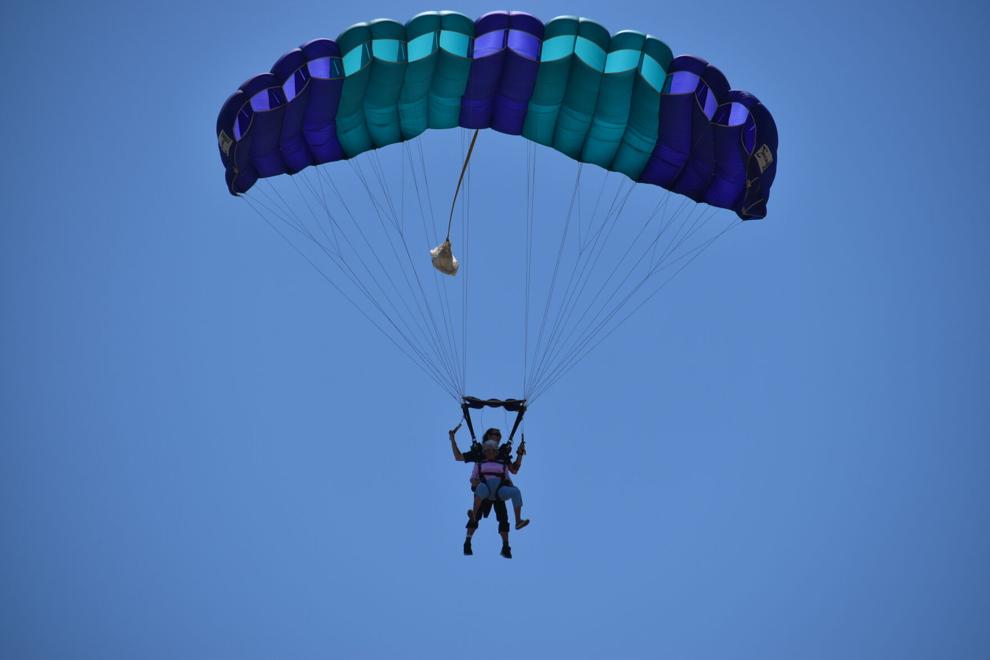 After she landed, Skydive Sarasota presented her with a certificate for completing the jump.
Elmcroft of Bella Vita, where Weiblinger lives, helped make this dream possible in collaboration with Second Wind Dreams. The Healthy Lifestyles Director at Elmcroft of Bella Vita, Tanja Kociski, was instrumental in coordinating this opportunity for Weiblinger.
"It's something I have always wanted to do," Weiblinger said.
Second Wind Dreams, online at www.secondwind.org, is a nonprofit that aims at changing the perception of aging by fulfilling dreams, like Weiblinger's.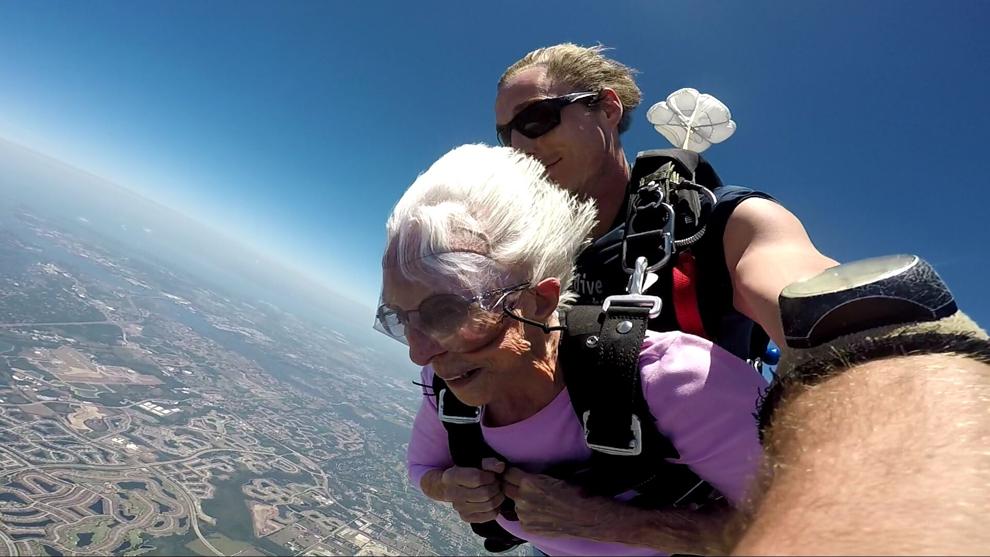 Through Second Wind Dreams, Weiblinger did not have to pay anything to make her dream a reality.
Weiblinger said she was originally supposed to go skydiving for her 90th birthday.
One of her grandsons gave her the opportunity as her birthday gift. However, because of bad weather, she was unable to go.
She said that grandson died two years ago in a car crash, so now she is skydiving for him.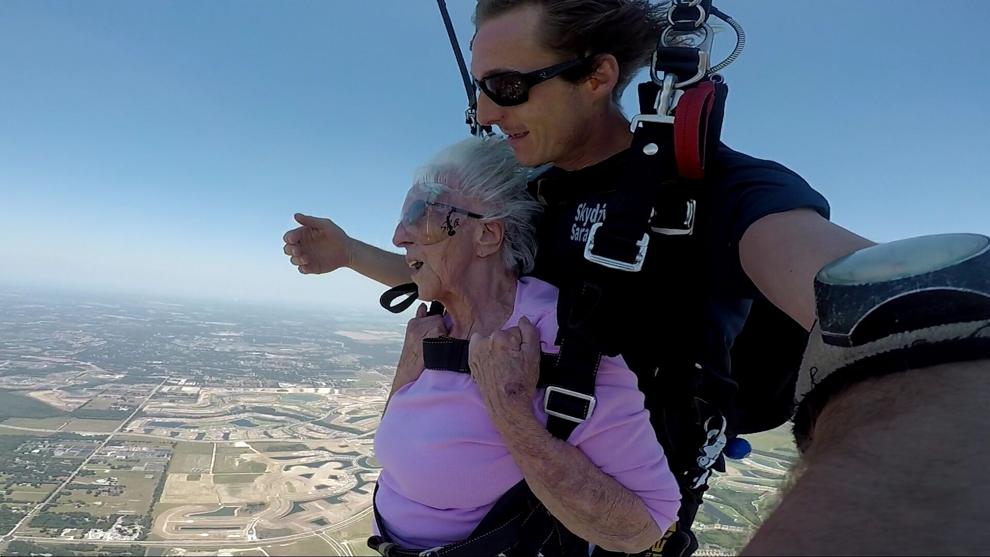 While it is a sentimental moment, Weiblinger did not tell anyone — including her family — about her skydiving trip before it happened.
Weiblinger said she didn't want the negative comments or people to try and talk her out of it.
"I've obeyed the laws and followed all the rules my entire life," Weiblinger said. "Doing this is just for me."
Weiblinger said the views she saw while skydiving were "wonderful."