VENICE — For about 10 years, the aging pitching machine threw more balls than strikes to its 3,000 Englewood Youth Baseball players.
Thanks to a new Lightspeed Gives grant, the baseball league is finally getting a new pitching machine.
"The one we have is 20-plus years old," said Brandon Dignam, Englewood Youth Baseball board member. "We usually have 180 kids in our league. Often our equipment needs are usually overlooked because we don't want to turn any children away. We give those who can't afford to pay a scholarship."
Joe Cataldo, league board member, said he appreciated the gift announced Friday at the Lightspeed Gives luncheon at the Plantation Golf & Country Club in Venice.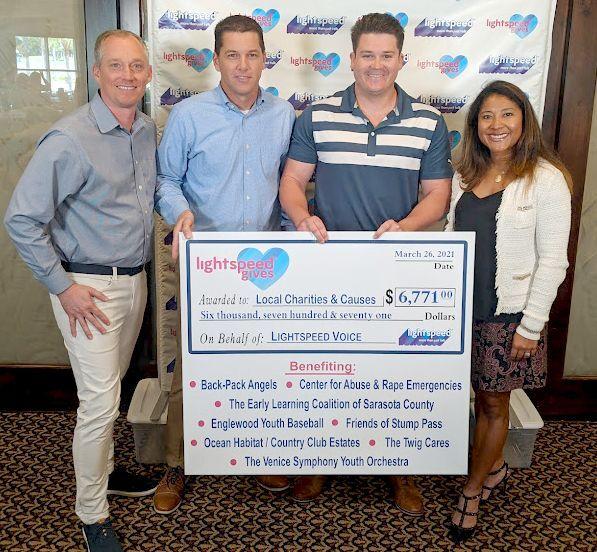 "When I was a boy, I played baseball," he said. "Having good equipment is important. We are very thankful for this new donation."
The new program, funded by Lightspeed Voice founder Brad Fuller and his wife, Lourdes, honored groups that support the environment, help rape victims, give clothing to foster families and books to young children and personal hygiene goods.
In addition to Englewood Youth Baseball, other grant recipients include The Twig Cares in Venice, Country Club Estates, Venice Symphony Youth Orchestra, The Friends of Stump Pass, Back Pack Angels in North Port, the Center for Abuse and Rape Emergencies in Charlotte County and the Early Learning Coalition in Sarasota County. The total was $6,771 given.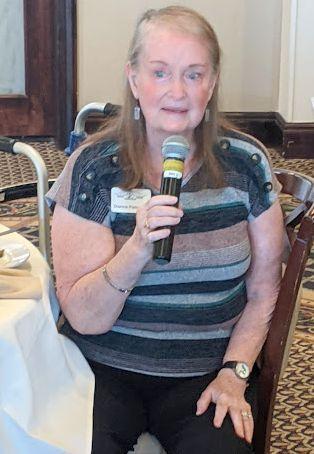 "I strongly believe businesses have the responsibility for those in the community who we serve," Brad Fuller said. "We are proud to be a small part of giving and feel very grateful to all of these organizations who do so much for the community."
Ed Hill, Lightspeed Voice director of community outreach, explained after the couple created the grant program, they asked community leaders in Venice, Englewood and North Port to serve on decision-making panels.
"We had 30 grant requests," Hill said. "We will be doing it quarterly. Our next giving lunch is June 25. Applications will be available again on April 1. For those who didn't get a grant, they can reapply.
"We are interested in very specific requests. For example, the Friends of Stump Pass needed two industrial-grade bike racks to help visitors secure their bikes and reduce the vehicles in the parking lot. The Englewood panel saw that as a specific need that could be filled through Lightspeed Gives."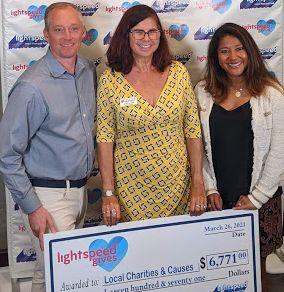 Another need filled was the purchase of commercial-grade pots, pans and kitchen utensils and dishes and other kitchen items for victims of rape and domestic violence.
For years, residents at the 24-bed emergency shelter at Center For Abuse & Rape in Charlotte County used pots and pans from the ReSale store in Englewood. They cook and eat together after work. The new cookware will greatly help the residents prepare meals for everyone.
"In time, Brad and Lourdes would like to expand Lightspeed Gives from Tampa to Naples," Hill said. "One day he would like to see it go nationally. We are just beginning."