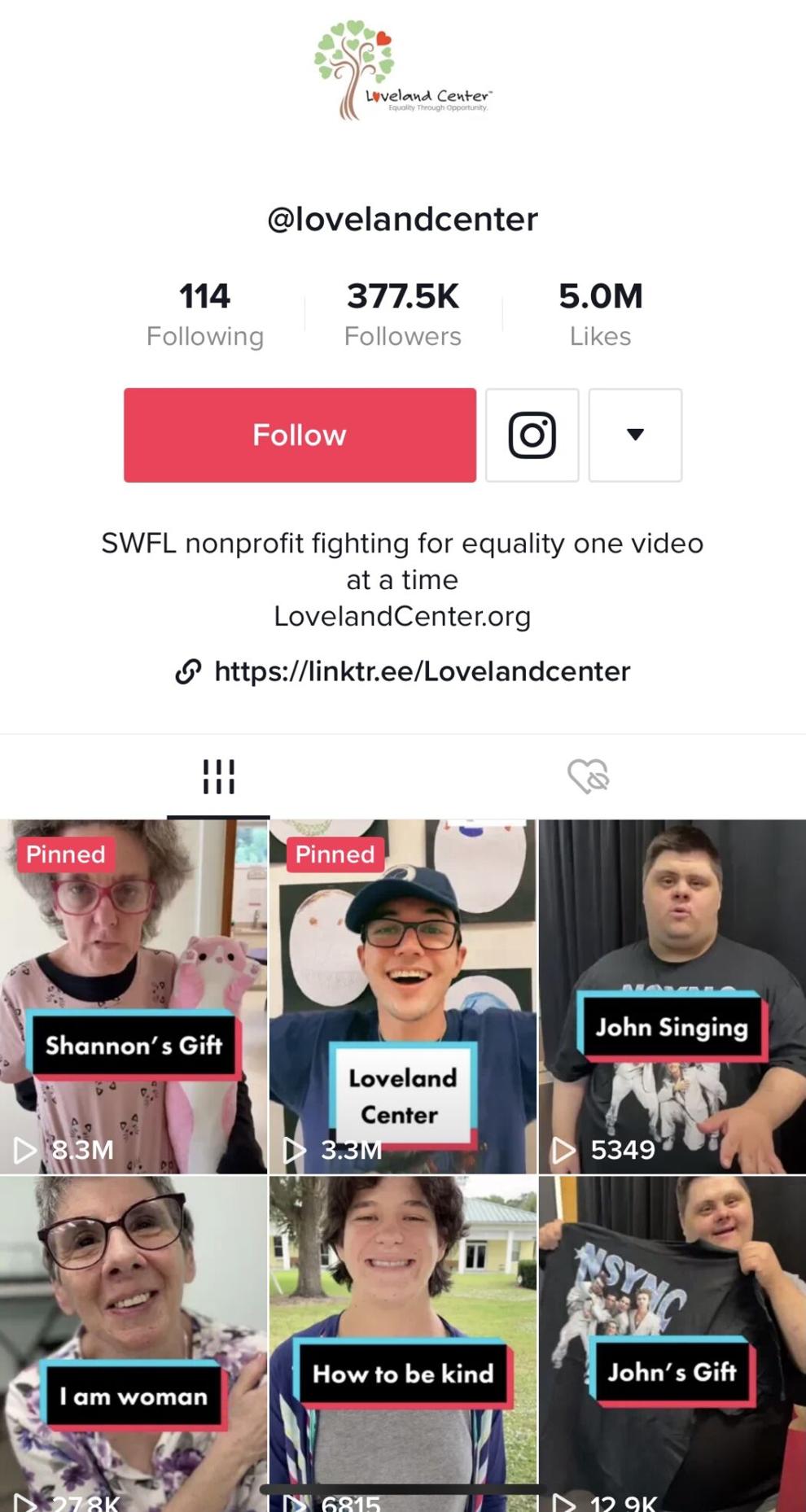 VENICE — The statistics are staggering.
A simple video of a resident at Loveland Center in Venice opening a gift of a pink stuffed animal cat received over 8 million views on the social media platform TikTok.
Months earlier on the same account, a video introducing Loveland Center had over 3 million views.
Utilizing the power of social media, the local nonprofit is recognizing all of the positive things that can come from millions of views across the world.
The Loveland Center, an organization that supports and provides services for people with intellectual and developmental disabilities, created a TikTok account earlier this year to share its mission.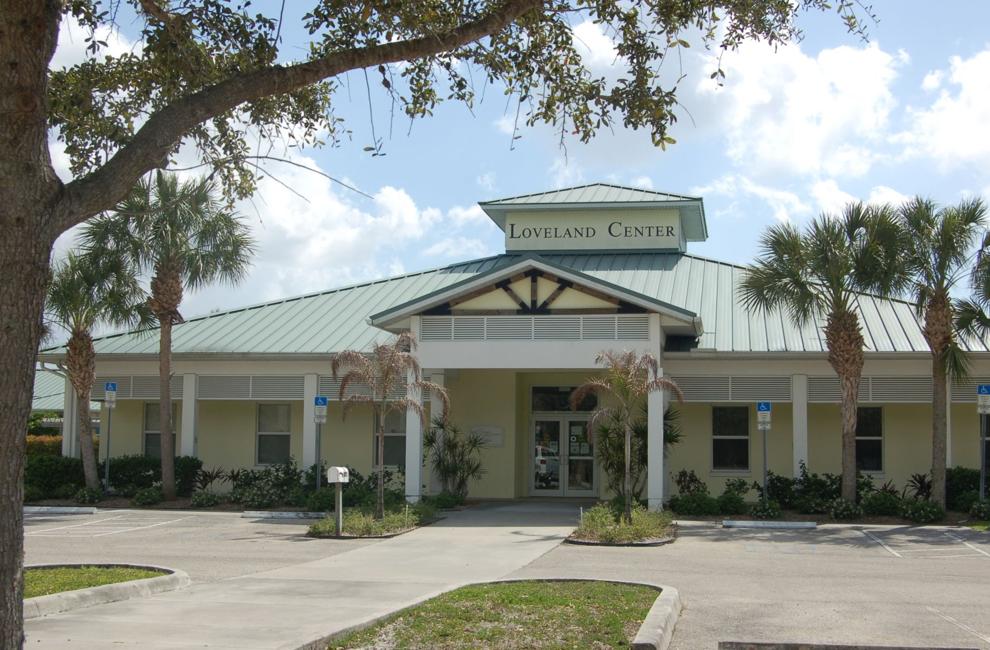 One of Loveland's goals is to "bring visibility to disability" and advocating for equality.
The organization's marketing and events coordinator, Alyssa Maffeo, decided to create the TikTok account, which is a social media platform for short video clips.
Since March, Maffeo has posted videos on Loveland's account sharing information about the organization and its participants.
"People believe in them," said Jennifer Bushinger-Ortiz, the chief philanthropy officer. "They want to be a part of it."
The first "viral" video was March 21 and has 3.3 million views. In less than 12 hours of posting it, it had over one million views.
Since the video became popular, the Loveland TikTok has gained a following from viewers across the world.
Because of the attention, Loveland has received many gifts and donations from its followers. Some of these gifts have gone toward programs like the Loveland Players.
Going viral on TikTok has also helped the participants at Loveland.
"The confidence in the participants has just been absolutely amazing," Maffeo said.
Maffeo mentioned that some of the participants were timid to record videos at the beginning. But now, many are excited to create videos and will stop Maffeo in the hallways to ask about making a TikTok.
"We have seen a number of individuals blossom in their communication and social skills," Bushinger-Ortiz said. "So many of them have said they 'feel seen,' 'feel loved' and 'feel heard'."
Through sharing the videos, Maffeo said she loves giving the participants the opportunity to share their voice, which includes their likes, dislikes and struggles.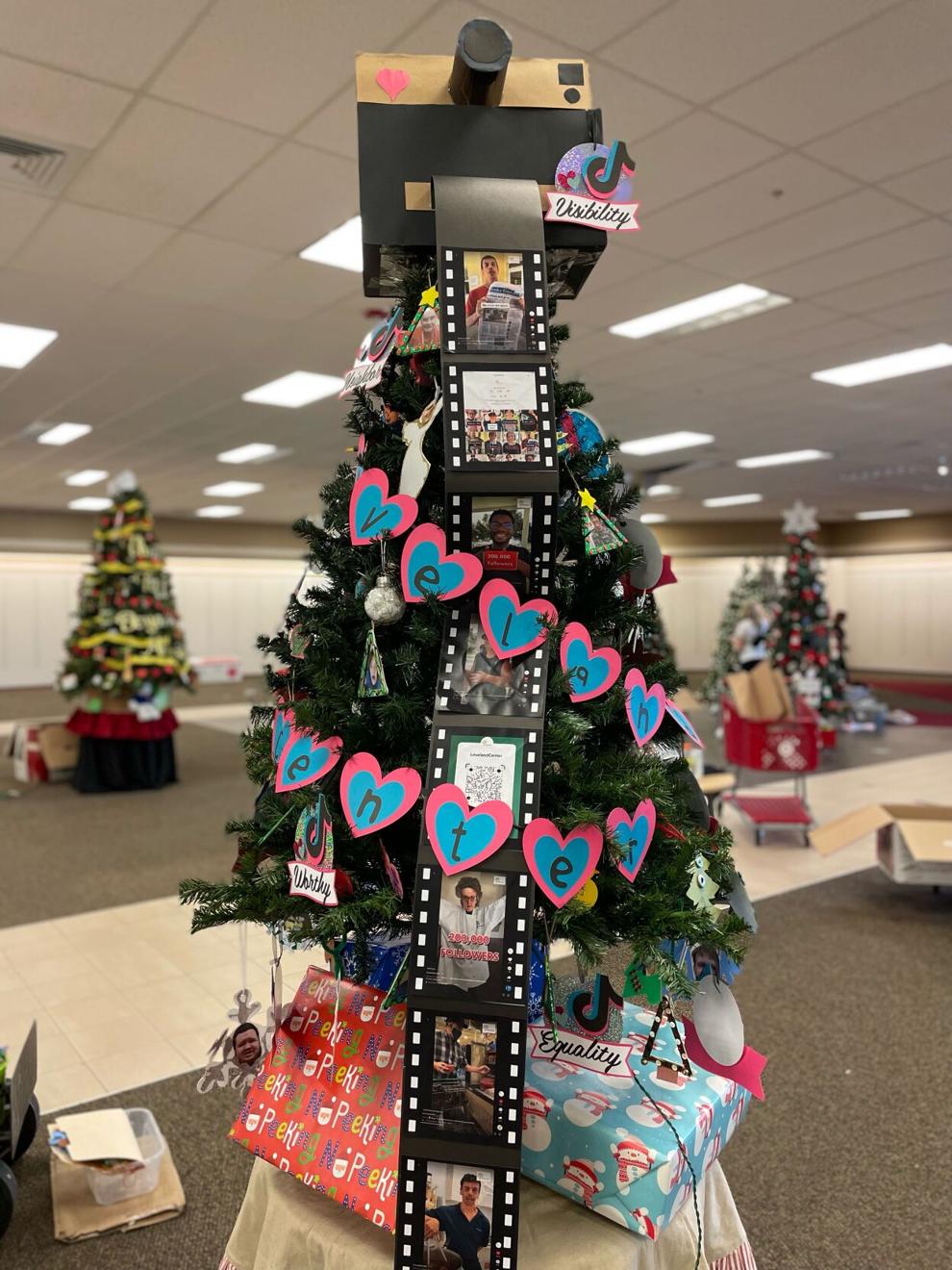 "I love it so much," said John, one of Loveland's participants. "TikTok is great and I love all of my friends on there. TikTok lets me be myself and show how much I love Loveland. It makes my day better."
More recently on Sept. 17, a video of Loveland's own TikTok star, Shannon, went viral with 8.3 million views. The video was of Shannon unwrapping a gift from one of Loveland's TikTok followers.
"She loves the spotlight," Maffeo said about Shannon.
Now, Loveland's TikTok page has over 370,000 followers and five million likes.
Despite many followers not living close to Venice, TikTok viewers have connected with the participants at Loveland by leaving many positive and supportive comments.
By being a part of the trend about sharing disabilities on social media, Maffeo said, the videos show the world that individuals with disabilities can do anything anyone else can.
"They have a story and it's so amazing to have such a positive community that want to support them," Maffeo said.
Coming up at Loveland Center
Next week, Loveland will be hosting its 13th annual BBQ event on Dec. 3.
This year the annual fundraising event will be held at Loveland's Venice location for the first time.
From 6-9 p.m., those with tickets can enjoy food from local businesses, including Venice Pier Group and GitChewSum Barbecue.
She also can be contacted by calling her office number at 941-493-0016, ext. 308.