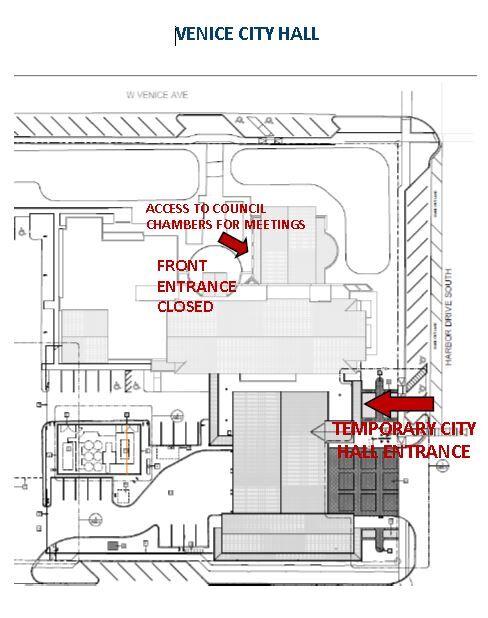 VENICE — Starting Wednesday, June 8, the front entrance to City Hall at 401 W. Venice Ave. will be closed to the public for construction inside the main lobby.
Pedestrian traffic to City Hall offices will be redirected to the new Building Department location around the corner at 112 South Harbor Drive, next to Fire Station 1.
The City Hall Information Center will be temporarily relocated to the far left window of the Building Department's customer service.
People attending City Council and advisory board meetings will be able to access Council Chambers directly from the front courtyard on West Venice Avenue.
Signs at multiple locations will be in place.
Construction is expected to last about four weeks.