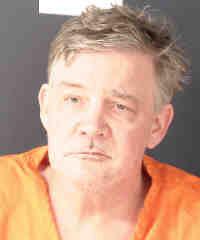 SARASOTA — A Sarasota man who previously resided in Venice allegedly had more than 1,000 DVDs with obscene child material in his house and then admitted to assaulting two young boys more than 25 years ago, according to authorities.
Randall Haus, 56, of the 1300 block of Boulevard of the Arts in Sarasota, was charged with sex assault by 18-year-old or older on a victim under 12 years old, and four counts of possession of obscene material showing child sexual conduct.
After authorities found pictures of child pornography in Haus' house and on his computer tablet, Haus allegedly admitted to sexually battering two young boys in the early 1990s, according to a probable cause affidavit.
He allegedly inappropriately touched two boys years ago.
According to the report, Haus would sexually batter one of the boys while bringing him home from a Catholic church in Sarasota.
During the investigation, it was learned he allegedly touched another young boy while in a bathtub.
Detectives contacted one of the victims, and he was "shocked" anyone knew about the sexual battery, stated the probable cause affidavit.
One of the victims believed he was around 5 to 6 years old when he was inappropriately touched, and that it happened before he moved away and started elementary school, according to the affidavit.
"(Victim) said he has tried to put it in the back of his mind and forget it, but he said he can never forget," stated the report.
The realization of the incidents years ago started because a nurse at a rehabilitation facility in Venice was helping Haus with his tablet on Nov. 15.
She allegedly saw website pages open with obscene child material and notified authorities of suspected child pornography.
Haus allegedly admitted to having obscene videos and images of children on his tablet. He allegedly also told authorities about more material on DVDs and a computer at his house, stated the report.
Authorities found more than 1,000 DVDs containing either child pornography, child and adult pornography at Haus' house, according to the affidavit.
The images allegedly depicted children as young as 5, stated the report.
According to a report, Haus was investigated in 2012 for child pornography; however, he was not charged in that case.
Haus was in the Sarasota County Jail on Tuesday with no bond. His arraignment is Jan. 7.