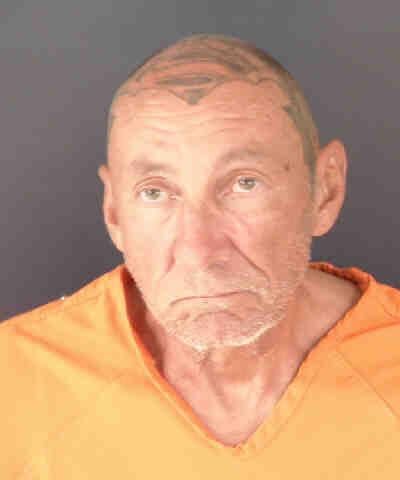 SARASOTA — A registered sex offender got into a locked car Tuesday night and sexually assaulted a disabled, non-verbal autistic woman with the mental capacity of a child, according to a Sarasota County Sheriff's Office report.
Frank Erik Szakacs, 61, a Sarasota man with a large Superman tattoo on most of his head, has been arrested and charged with sexual battery and false imprisonment of a mentally challenged adult.
Szakacs is listed as homeless. He has been arrested numerous times in the past decades.
The incident occurred in a parking lot in the 1800 block of Stickney Point Road in Sarasota. The victim's mother went inside to go shopping and left the car locked with the windows partway open for her daughter.
About 10 minutes later, as she was getting ready to leave, a clerk noticed a car door was open. The mother went outside and found Szakacs on top of her 21-year-old daughter in the front passenger seat.
Her daughter's hands were being held over her head by Szakacs. The mother repeatedly tried to pull Szakacs off her daughter but he replied, "She is a beautiful woman," according to the Sheriff's Office report.
The man appeared to be drunk, the victim's mother said, and eventually let go of her daughter and started walking toward the woods with a friend.
That friend was interviewed, and he confirmed that Szakacs did sexually assault the woman sitting in the front seat.