VENICE — Bicycle thefts around Venice are more common than one would think.
"These things happen here just like they happen anywhere," said Venice Police Capt. Eric Hill.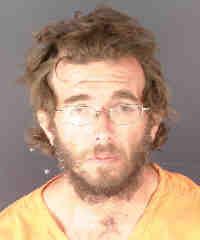 Venice resident Sunny Seabrook said she has had three locked bicycles stolen near Venice beach in the last year-and-a-half.
The most recent was on Monday morning when someone stole her bicycle, which was locked at her home on The Esplanade North.
"It's not right," Seabrook said.
The morning of the theft, Seabrook said her video camera showed a suspect and captured a flashlight coming up from the beach toward the area where the bike was locked.
"It just angers me that someone steals," Seabrook said.
A man, Brian Bowen, 39, of Venice, is the suspect of an active investigation into the bike theft, according to a probable cause affidavit for other charges Bowen was arrested for on Monday.
Despite most bicycles being locked up, Hill mentioned "it seems to be a thing right now where people are stealing bikes" and reselling them.
Hill said the two main areas where these thefts commonly occur are condos, especially with community bicycle parking areas, and mobile home parks.
While most residents like Seabrook are securing the bikes, he mentioned the criminals are bringing battery powered cutting tools to break the locks.
"Our recommendation is to physically bring your bicycles inside," Hill said.
He mentioned residents can bring them into their homes, condos or storage units. He said there has been a jump in the amount of money lost with a bicycle theft because of electric bicycles and more expensive brands.
"It's not good enough anymore to just put a lock on it," Hill said.
On top of reports for bike thefts, Hill said the department recovers a lot of bicycles.
However, many bike owners don't know their serial numbers, so it makes it more difficult to "reunite" the bicycles with the owner, he said.
"So many people do not know their serial numbers, and that's what we really need," Hill said.
Registering a bicycle with the Venice Police is also another way the police can identify a bicycle was stolen and return it to the owner.
For those looking to register their bikes, the Venice Police Bike Unit will be holding an event on bike safety on May 28 at 8:30 a.m. on the Legacy Trail near the Venice Train Depot.
The unit will be registering bicycles, giving out bicycle safety equipment and answering any other questions about bicycle laws.