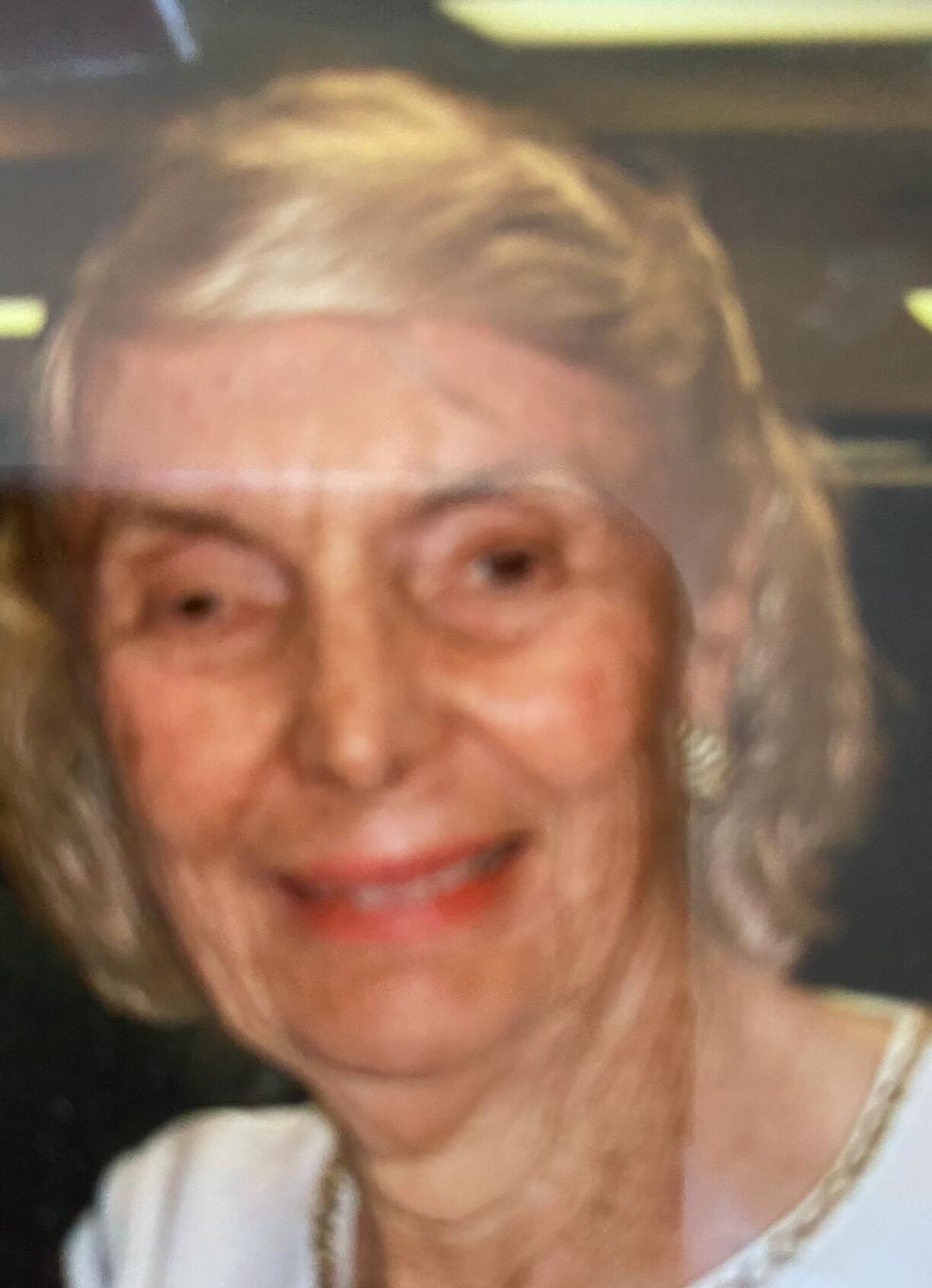 VENICE — Betty Jean (Fryar) Dunn-Rankin, widow of the late Derek Dunn-Rankin, who built the Sun Coast Media Group after acquiring the Venice Gondolier, died Thursday, Dec. 2, three weeks before her 93rd birthday.
Born in Miami Beach in 1928, she was the only child of EP and Gertrude Fryar.
Growing up without brothers or sisters, she knew she wanted a lot of kids, said son Jeff Dunn-Rankin, one of the couple's five children.
Derek Dunn-Rankin had siblings, but grew up as a "New Jersey street kid," son David Dunn-Rankin said, and he also wanted a big family.
They met in Miami Beach. He was a budding entrepreneur, and she was a graduate of Stephens College who went on to study at the Parsons School of Design.
The daughter of a southern gentleman, she promptly set about turning her future husband into the southern gentleman he had inside, David Dunn-Rankin said.
"We kidded that she raised five children and one husband," he said.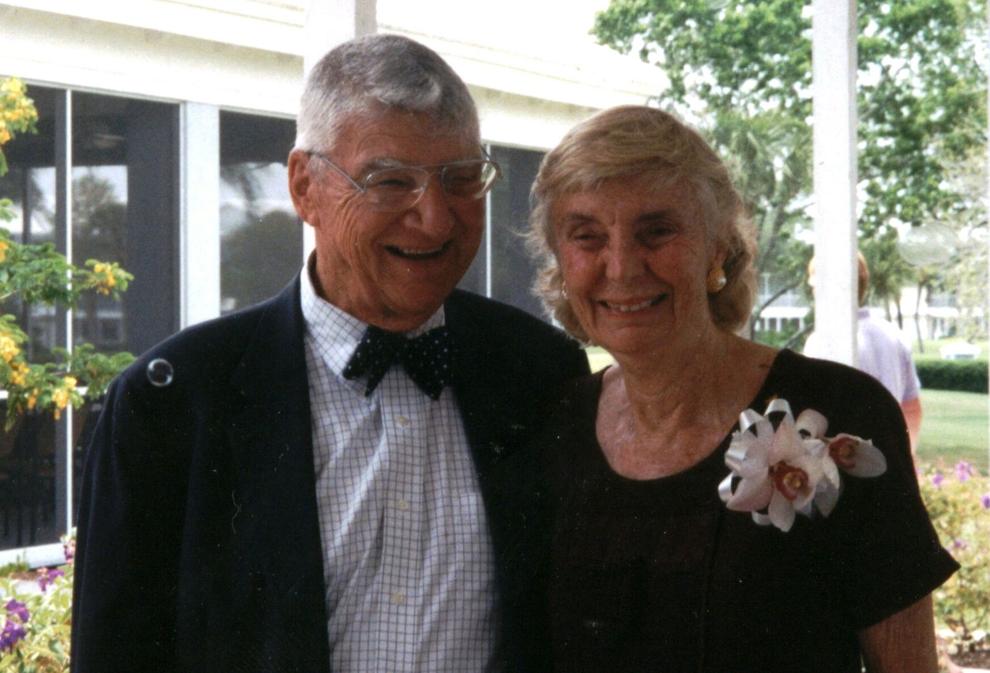 After marrying in 1954, their first residence was a garage, Jeff Dunn-Rankin said.
"Not a garage apartment — a garage," David Dunn-Rankin added.
The first real family home, he said, was a 1,400-square-foot, three-bedroom, one-bath house for the seven of them.
"In many respects, that was the best place we ever lived," he said, "because it was full of joy."
A child of the Great Depression, Betty Dunn-Rankin was frugal but "knew how to create excitement on a budget," Jeff Dunn-Rankin said.
On a family trip, as a treat they would stop at McDonald's for hamburgers — but only hamburgers, because she had stocked up on chips and made a big cooler of lemonade, David Dunn-Rankin said.
And, he added, she doled it out in small cups to minimize the need to stop.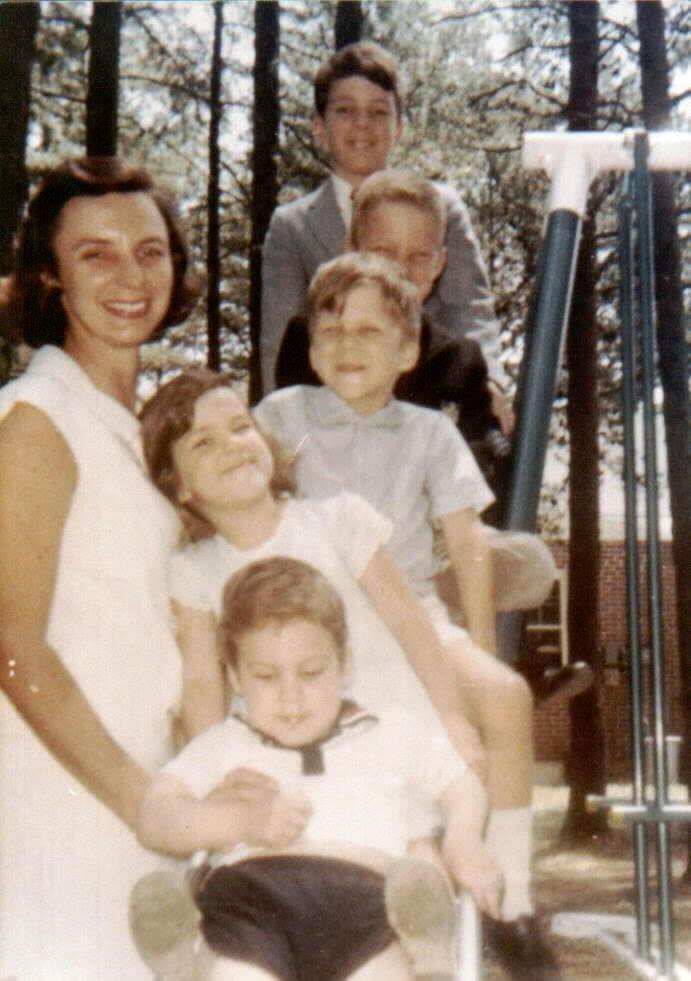 Another "treat" was "shish-kebab night," when she served "Hawaiian Delights": fried Spam with a Velveeta cube and a chunk of pineapple skewered with a toothpick, Jeff Dunn-Rankin said.
"And she told us we were privileged to have that for dinner," David Dunn-Rankin said.
"She made everything taste good," daughter Debbie Dunn-Rankin said.
She had all the kids participate in sports year-round, David Dunn-Rankin said, because "she wanted us tired when she came home."
When necessary, she would do the tiring-out on her own.
One day, she proposed a fly-swatting contest, with a bounty of 5 cents per fly. After they had killed all the flies already in the house, the children opened the windows to let in more victims and increase their take.
At the end of two hours, they had earned $2, David Dunn-Rankin said.
They kept their scheme a secret from their mom until she was about 75, and they deemed her old enough to learn the truth.
She told them they were old enough to know that it was the best money she'd ever spent to keep them busy for two hours, he said.
"So, she knew all along," he said.
Betty Dunn-Rankin was a very strong woman, former Gondolier publisher Bob Vedder said. Derek Dunn-Rankin was focused on building the Sun Coast Media Group, so most of the family responsibilities were on her plate.
But she also worked for the company part time in ad sales, he said, and did an excellent job.
David Dunn-Rankin said it was because she understood what it was like to be a small-business owner.
He recalled how she dogged an Englewood restaurant owner to advertise, only to turn him down when he finally agreed.
She took the puzzled man outside to look at the front of his building and told him he could advertise after painting it and pulling weeds.
Otherwise, his ad would attract potential diners who would be turned away by the appearance of the place and he'd consider his ad money wasted.
He cleaned it up and she sold him advertising, David Dunn-Rankin said.
"Who would do that these days?" he said.
The word that comes up most often regarding Betty Dunn-Rankin is "caring."
Her children and Vedder used it repeatedly when talking about her.
"Se was always caring for other people," David Dunn-Rankin said.
"She really cared for all the people who worked for Dad," Debbie Dunn-Rankin added.
When it came to her children, that caring could be leavened with a dose of parental criticism. Her kids called it a "Mom sandwich": praise, some words about something that could use some improvement, then more praise, Jeff Dunn-Rankin said.
She didn't care what they grew up to do, but that they grow up to be healthy grown-ups, he said.
And good spouses, David Dunn-Rankin added.
"That was a big deal to her," he said.
He learned more about dealing with people from her than from his successful businessman father, he said.
Rather than directing her drive and intellect into starting her own business, Jeff Dunn-Rankin said, she chose to invest it in the next generation.
She had been battling Alzheimer's disease for about 15 years, David Dunn-Rankin said. She had been in hospice care four times, only to rally until the disease finally claimed her.
"I'd say she won," Jeff Dunn-Rankin said.
Betty Dunn-Rankin is survived by son David and his wife, Janie; son Jeff and his wife, Mary Lou; daughter Debbie; and son Mike; four grandchildren; and two great-grandchildren.
She was preceded in death by husband Derek in 2016 and son Peter in 2018.