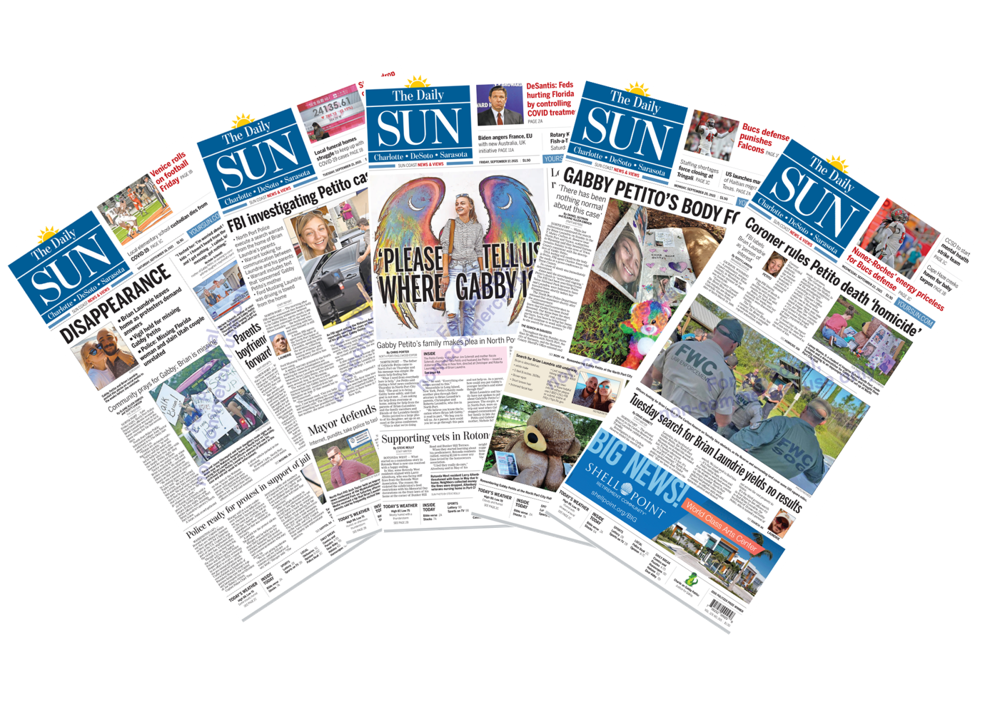 In the years that I have been writing this column, we've certainly had news events that dominated many of the spots in the Top 20.
Early coronavirus coverage comes to mind, as well as the coverage of various hurricanes.
But we have never had an event happen where most of the stories in the Top 50 — yes, 50 — are about the same subject.
The disappearance of Gabby Petito and the subsequent search for her boyfriend, Brian Laundrie, has captured the attention of the nation. We are the local newspaper, and our responsibility has been to report this news event to you.
And as a newspaper that has been a Pulitzer Prize finalist and a winner just a few years ago, nobody has had better coverage of this event than us — both in the newspaper and online.
We do have a special feature that you'll see appear sometime in the next week. We are going to put every story, every video and every photo of our coverage in a single section on our website.
This will enable you to search through our stories in chronological order.
You'll see a link appear to this section at:
For the Top Five this week, I'm going to sift through the 50 most-read stories and find the few that were not related to the Gabby Petito case and list them here: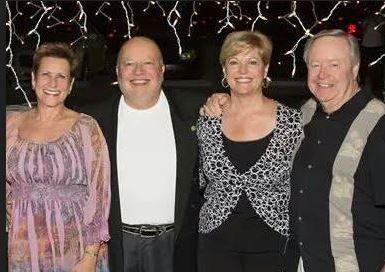 2: Juli Riley dies after 9-year cancer battle
This story actually was the fourth most-read last week.
Anytime somebody dies who is beloved in our community, we see thousands of people read the story, then share it, leaving comments of praise.
Juli Riley was a school and community volunteer in Charlotte County. It seems like everybody knew her.
Juli was described as becoming a school volunteer to have a positive impact on as many children as possible. She was noted for supporting just about every nonprofit or youth organization event in the community.
She was truly amazing. To learn more about her and her contributions to the area, visit:
#3: Charlotte taps Whiskey Joe's for waterfront
This story actually was the 13th most-read last week.
This is both a story about an eatery and a story about a land development. Both are subjects that our readers want to know more about.
In this story, we chronicle how Charlotte County commissioners voted 4-1 to sell 3.6 acres on Charlotte Harbor to a company planning to build a small restaurant and boutique hotel.
The land was sold to Specialty Restaurants, which owns the Whiskey Joe's brand. That company has three other sites around Tampa and one in Miami. Another three are soon to open.
Charlotte Harbor would be the eighth Whiskey Joe's.
Because this is next to Sunseeker, there was fear that the company might use the land one day for a large skyscraper.
To read the complete story, along with the pros and cons of what people said, visit: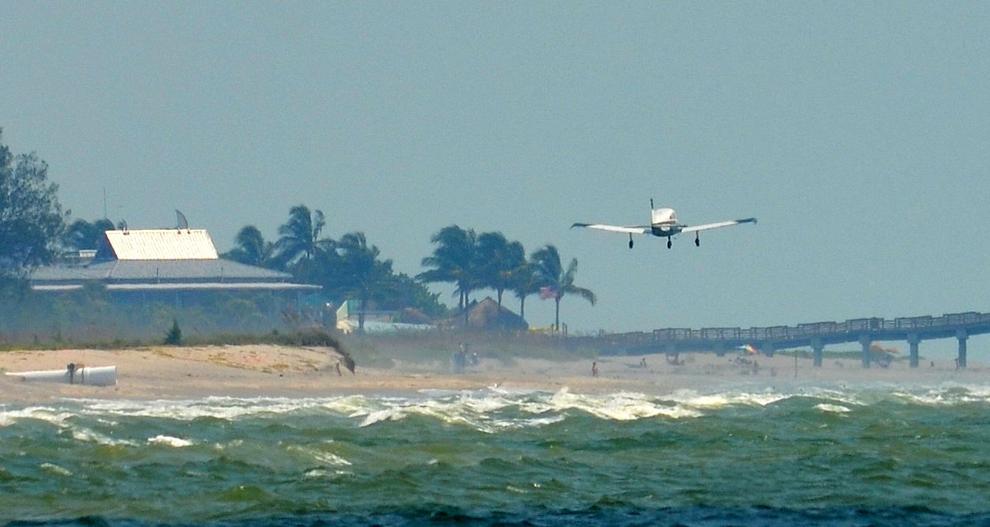 4: Bizarre Venice flight has bigger story
This story actually was the 16th most-read last week.
A while back, one of our freelance photographers was outside and saw this plane flying very low over Venice Beach. Ridiculously low.
So she snapped some photos, and we ran one of those in the newspaper. 
Fast forward, and we come to learn that the man flying that plane low over the beach has been arrested on drug charges. He is accused of flying lots of marijuana across the country.
It's such a bizarre story. To read the whole article, visit:
5: Marina could make way for condos
This story actually was the 23rd most-read last week.
Our readers care about possible land developments in the area. (See the story at No. 3.)  In Venice, an idea was proposed of putting condos at what was once the Freedom Boat Club.
That got neighbors upset. Only six condos would have been allowed but residents still didn't like the idea, citing possible flooding and congestion.
This is an issue that has not yet been resolved. If you'd like to read the short story we wrote about this  - and see the map - visit:
Ronald Dupont Jr. is the digital editor for The Daily Sun and the Venice Gondolier. He can be reached at Ronald.Dupont@YourSun.com.