New, newer or renewed describes the five homes on the Venice Area Garden Club's 31st annual Home & Garden Tour.
The tours were begun by the late Gladys Susek who spent her summers driving around the area with one or two friends in the garden club to look for homes.
When she found one she liked, she would literally knock on the door and, in those days. She usually got a positive response.
Soon the tours became the club's biggest fundraiser. Proceeds support a variety of area beautification projects and also provide scholarships for local high school students who hope to study botany, landscape design or related topics at college.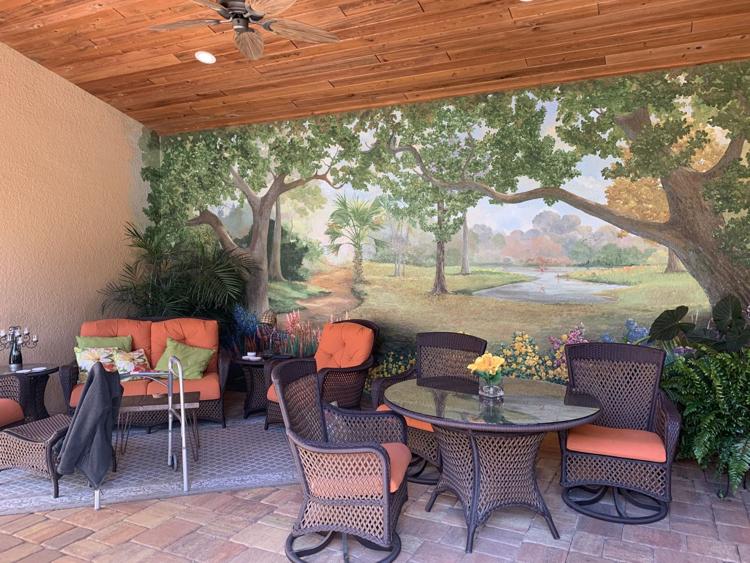 The club also has planted many trees and maintained several gardens around town and decorated trees at holiday time.
The club has longed worked with Venice Area Beautification. Susek was on both organization's boards for many years. She died in October 2012, having selected the homes for what would be the 24th tour. She had been on the club's board for 24 years.
Not only has the club continued Susek's legacy but has expanded the tour to include a garden and plant sale.
Home sizes for the current tour range from diminutive to grand and the oldest may be one built about 1960. The present owners purchased that one — at 636 Madrid Avenue in 2014. They honored the home's past by keeping its terrazzo floors and original tile in the bathrooms and decorating with "modern" furniture.
And because this is a home and garden tour, this house fills a double bull by having a lush tropical backyard and pool.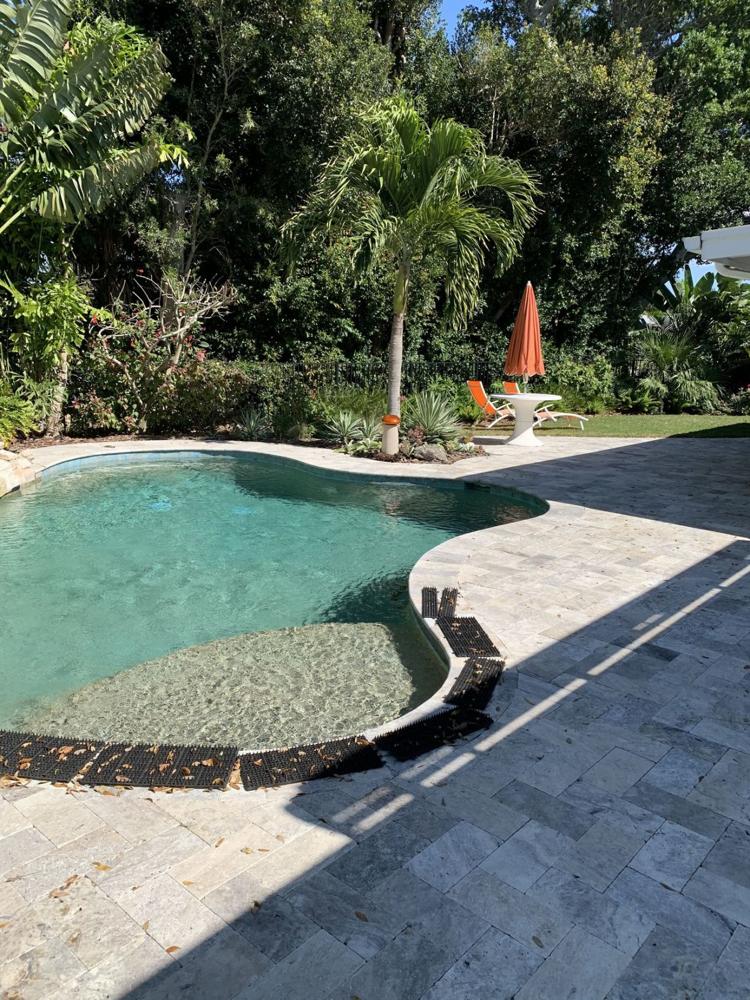 The second house, at 337 Pedro Street, is just a short stroll to the shops of Miami, Venice and Tampa avenues. Pedro Street itself is one of the more interesting streets in Venice.
Its homes date back to the era of the Brotherhood of Locomotive Engineers and John Nolen although some are much newer and most of the older homes have been updated and/or had additions over the years.
House No. 3, at 123 E. Venice Ave., is not only the newest home on the tour but a sure draw because it is one of the Traponti Villagio villa homes that will eventually cover East Venice Avenue nearly to Business 41 on the west and American Legion Way on the east as they already do on West Tampa Avenue.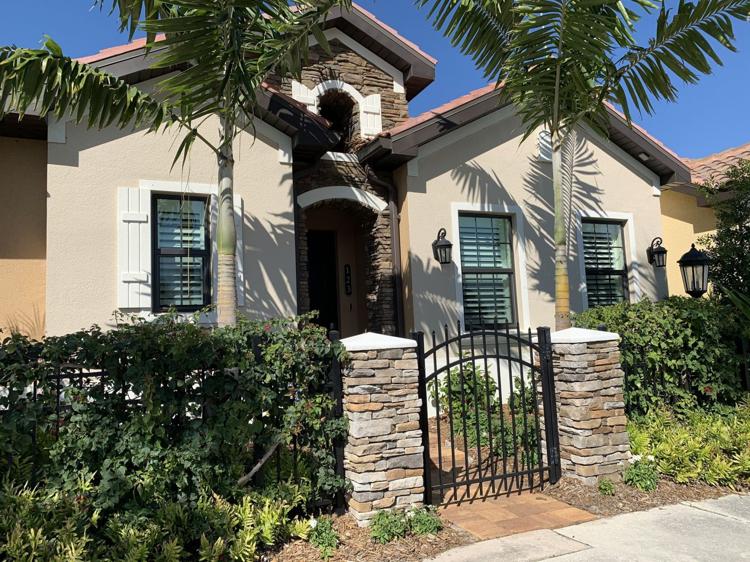 Three, three-story homes, also part of the Traponti complex, have been completed on the east side of American Legion Way. They are not on the tour but the location is ideal for those who never miss any of the downtown festivals, the Christmas Boat Parade and shows at Venice Theatre.
All that is within walking distance, as is Venice Elementary School. Venice High School and the Venice Performing Arts Center are just three blocks south. The three-bedroom, three- and one-half bath house has been decorated to pay homage to Tuscany.
The final two homes on the tour are on the north end of the island part of Venice at 400 and 428 Bayshore Drive, on the water.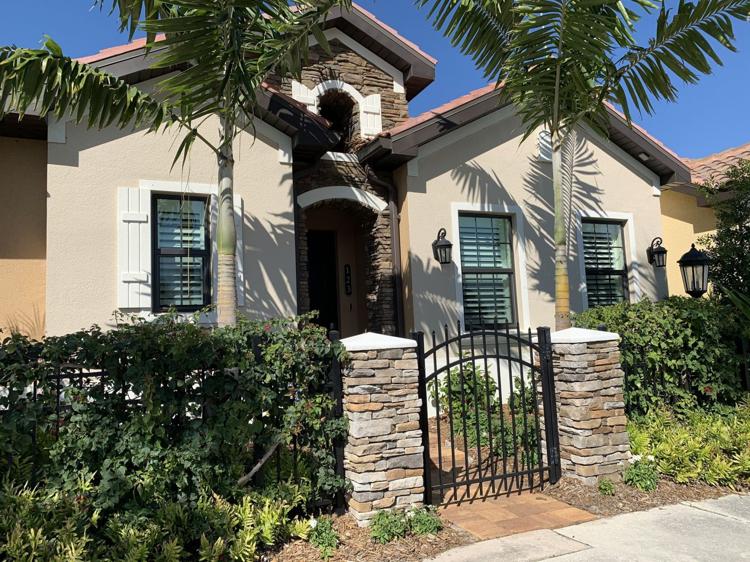 In addition to great views of boat traffic on the Intracoastal, evening sunsets and, the Christmas Boat parade, both homes have additional special features and amenities, up to and including a steam room and garage wheelchair lift in the house at 428 Bayshore.
Historians might be intrigued with a church bell from England in that house. It was made in 1922 by the same firm that crafted the Liberty Bell.
And, yes Virginia, this home does have a pot filler above the cooktop in the kitchen. Several age-in-place accoutrements have been added to enable its owners to have extra quality years in the home.
As there is no parking on Bayshore, home tour planners have arranged continuous trolley service to the Bayshore homes from the corner of Harbor Drive North and Manatee Court, just north of Epiphany Cathedral.
Trolley service will be available from 10 a.m. to 4 p.m. Friday and from 10 a.m. to 3 p.m. Saturday. Be sure to note the times and plan your visits accordingly so you do not become stranded several blocks from your car.
Last stop on the tour is 632 Cadiz Road, which is the site of the club's plant sale. It also boasts a lovely butterfly garden.
The owner and several garden club members will be on hand to answer questions about the garden.
A ticket is required to visit the butterfly garden but not to visit the plant sale which is billed as the "Largest Garden Club Plant Sale in Sarasota County."
Through Thursday, March 12, a donation of $25 by cash or check is accepted for tour tickets, which include descriptions of the tour sites and a map. All tour sites are on the island part of Venice. Tickets purchased at the homes on March 13 and 14 will be $25, cash or check. Tickets must be shown at each home and the garden on the tour.
Sites are open from 10 a.m. to 4 p.m. Friday, March 13, and Saturday, March 14. Remember that the final trolley departs from Bayshore at 3 p.m. Saturday although the tour itself continues until 4 p.m.
Tour tickets may be purchased from garden club members and from these retail establishments: Celebration Corner, 303 W. Venice Ave., 941-484-2206; Classic Creations in Diamonds and Gold, 2389 South Tamiami Trail, 941-497-6331; Collector's Gallery & Framery, 114 S. Nokomis Ave., 941-488-3029; Deborah's Quilt Basket, 337 W. Venice Ave. 941-488-6866; Down Island Way Boutique, 225 W. Venice Ave. No. 2, 941-451-9668; Medical Department Store, Venice Pines, 1180 Jacaranda Blvd., 941-497-2273; Needlefish Yarns of Venice, Pattison Building, 255 W. Miami Ave., 941-486-1584; and Village Pharmacy of Venice, 1095 Tamiami Trail, Nokomis, 941-488-8800.