VENICE — After getting holes in athletic socks from running obstacle courses, a Venice resident thought he needed better and more durable socks — so he made them.
"I never thought I would ever make a sock," Micah Murphree said.
Originally from Alabama, Murphree moved with his family to Venice around nine years ago to be the youth pastor at First Baptist Church.
In 2016, he and his family began doing obstacle course racing, which includes Spartan Race and Tough Mudder.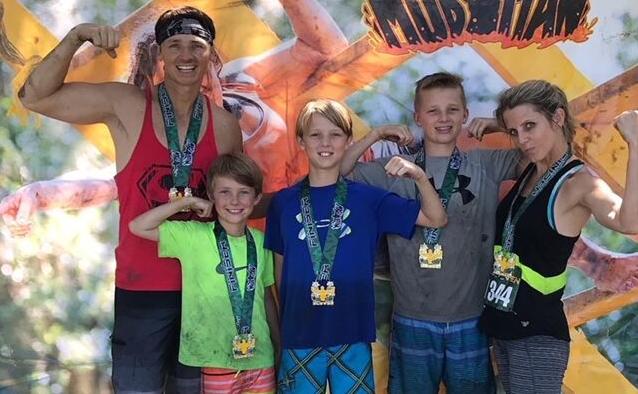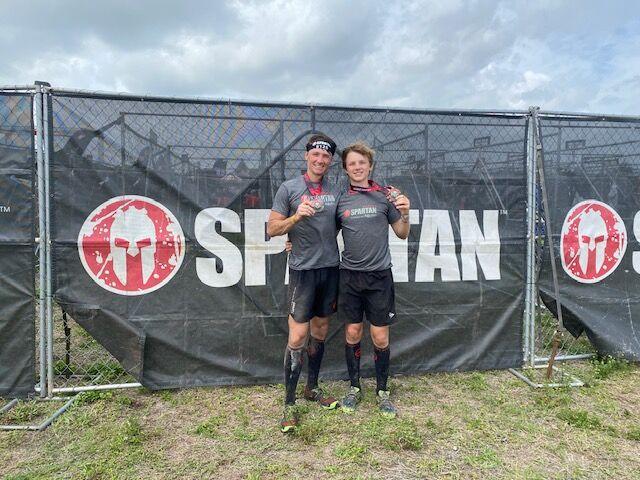 After running three races, Murphree's expensive socks, which were recommended by other runners, already had holes in them.
"I wished there were some better (socks) out there," he said.
One day near the end of 2017, he got the "crazy" idea of designing his own socks specifically made for OCRs that could endure the wear and tear.
But because he enjoyed the supportive running community so much, he wanted to do something more than just making good socks.
"What if I can create a sock and create something around it. Create a mentality. Create a culture around it," Murphree said.
He decided to go with the name Grit Army because of the culture of working hard and not giving up within the running community.
"It takes this grit really to push because you want to quit. Your body is hurting. You're tired," he said. "But when you get to the end, it's the most rewarding feeling."
So with these ideas, he set out to create quality socks.
He began contacting manufacturers overseas to find different fabrics to test.
He would stick socks into the bathtub to see how fast water would drain, which was crucial in running through mud and water.
"I literally experimented with fabrics and socks for probably nine to ten months," he said.
When he finally found a pair he liked from a manufacturing company in Taiwan specializing in socks, Murphree began sending them out.
He sent socks to different friends and then eventually professional athletes.
"And the feedback was great," Murphree said.
He officially launched Grit Army near the end of 2018.
The first socks he created were high compression socks that help circulate blood flow.
He said people were telling him they would not only use the compression socks for running but also to recover from the races at night.
He began producing more of the compression socks and eventually branched out into low-cut and crew socks.
"But then COVID hit, right when I'm kind of getting some momentum," he said.
All races were shut down, so he had to adapt to the change.
He made a sock that was good for every day exercise while people were stuck at home.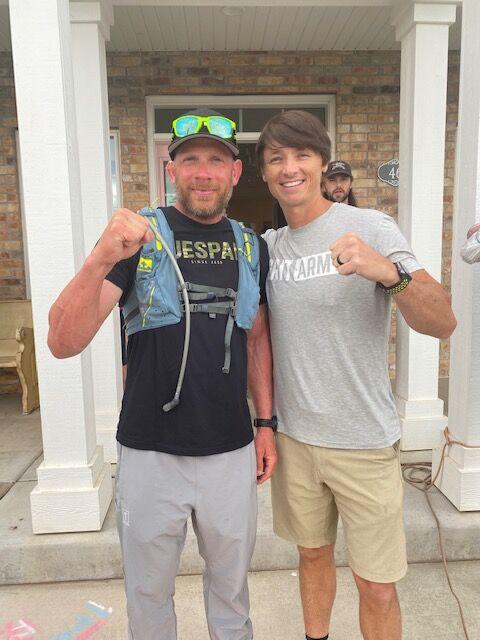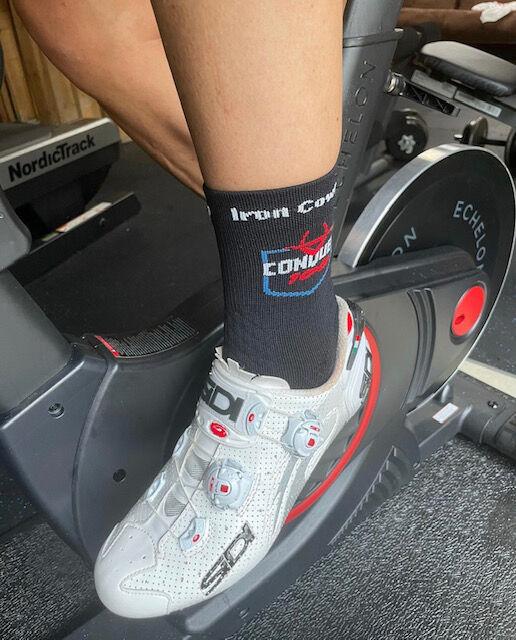 While things slowed down, the down time lead Murphree to discover a Guinness World Record athlete.
He watched a documentary about James "The Iron Cowboy" Lawrence. The documentary covered Lawrence's record breaking trek to complete 50 Ironman triathlons in 50 consecutive days across all 50 states.
"This guy is grit," Murphree said.
So he reached out to Lawrence and sent him a pair of socks, which he liked.
In January 2021, Lawrence announced he was going to do a challenge even bigger than his 50 challenge.
He would complete 100 Ironman triathlons in 100 consecutive days but would complete them in his own course at home in Utah.
Murphree took the opportunity for this next world record and made a sock specifically for the new challenge called "Conquer 100."
"It's been super exciting to be a small part of it," Murphree said.
With athletes like Lawrence using his socks, Murphree is confident with his product.
"I want people to be confident when they buy them that they are the best," he said.
Being involved with the church, he also wanted to incorporate charity into his company.
He said 10% of all proceeds from the socks go toward Emanuel House, a ministry that provides food, shelter, education and care to children in the Dominican Republic.
He said all of the money so far has gone to the Emanuel House and then back into the company for product development and research.
"I wasn't doing this to try to get rich or anything like that. I was doing it to create value and create a brand that stood for more than just good socks," Murphree said.
While building a good reputation, Murphree is excited for the future.
He recently resigned as youth pastor and is now dedicating all of his time to the company.
Murphree hopes to continue to grow Grit Army through being present at various OCR events and collaborating with different athletic influencers.
"I don't want to be just a sock company, but honestly I have become passionate about socks," Murphree said.