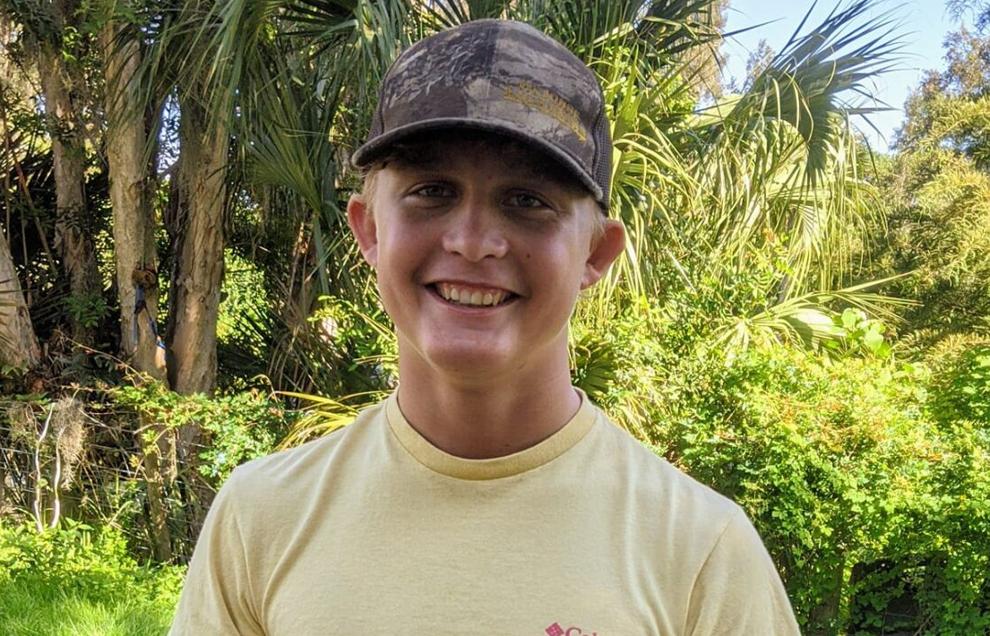 VENICE — Wyatt Duyn will be remembered by his smile and his outdoor adventures.
Duyn, 15, died Monday night from a car crash on South Jackson Road between Center Road and Venice Avenue.
He had recently started his junior year at Venice High School and was dual-enrolled at Sarasota Technical College.
"I'll always remember that smile. He always had a big grin on his face," Venice High wrestling coach Pat Ryan said. "His mom had mentioned that he was gonna wrestle again this year. He kind of took last year off because of COVID."
The Duyn family has received an outpouring of sympathy on social media for their "unimaginable loss," with many praying for them.
"Wyatt touched the lives of so many kids in Venice; he will be missed by everyone who knew him," Linda Kulas said in a comment.
He was described as an amazing outdoorsman by Allison DeBerard and an amazing kid by others.
"He wrestled in my youth program as well," Ryan said. "He was a great kid from a great family. It sucks, but he lived life to the fullest. He was pretty active, out fishing and hunting with his dad and that kind of stuff. He was definitely an outdoorsman."
The Duyn family will be holding a celebration of life at their house from 2-4 p.m, on Saturday, at 245 North Havana Road.
The wreck occurred at 4:40 p.m. Monday when a Jeep Wrangler driven by a 17-year-old Venice boy went off northbound Jackson Road near Batello Drive. The vehicle eventually struck a tree and overturned, ejecting and killing Duyn, according to the Florida Highway Patrol.
Duyn was not wearing a seat belt, according to the FHP. The driver, who suffered minor injuries, was.
According to the report, the Wrangler entered a slight curve in the road, went off the road, struck curbing on the right side, then drove onto a grassy shoulder before hitting an oak tree. That is when the Jeep overturned, the report stated.