SOUTH VENICE — A large alligator was trapped by authorities Tuesday afternoon outside a drug store in South Venice.
The process led to onlookers filling in nearby parking lots and slowing down traffic along Jacaranda Boulevard.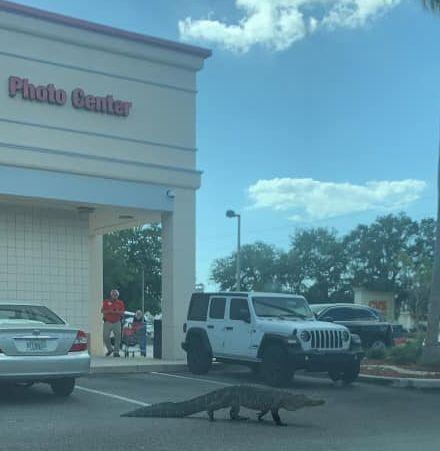 "There were like a trillion people out there," CVS Shift Manager Chris Presley said Wednesday.
Presley, who has worked at the store for three years, called into 911 to report the alligator after a customer came in and said it was behind the store on a back road. Presley checked for it and eventually found it was in grass near the store.
Then it kept getting closer, becoming by definition a nuisance alligator.
The Sarasota County Sheriff's Office took the call about at about 3:15 p.m. at the CVS located at 4090 S. Tamiami Trail. It was reported as 6-8 feet long but a later official measurement found it was 9 feet long.
The Florida Fish & Wildlife Commission was notified as well. The FWC worked with Sarasota County Sheriff's Animal Services along with a local trapper
But before they arrived, the animal continued moving closer to the store. Presley considered possibly locking the front door if it kept walking toward it. An alligator in a CVS would likely go viral on the internet, but would cause chaos as well. Eventually, it set down on the concrete sidewalk on the east side of the building, close to the front door
"I thought: I need to do what I need to," he said.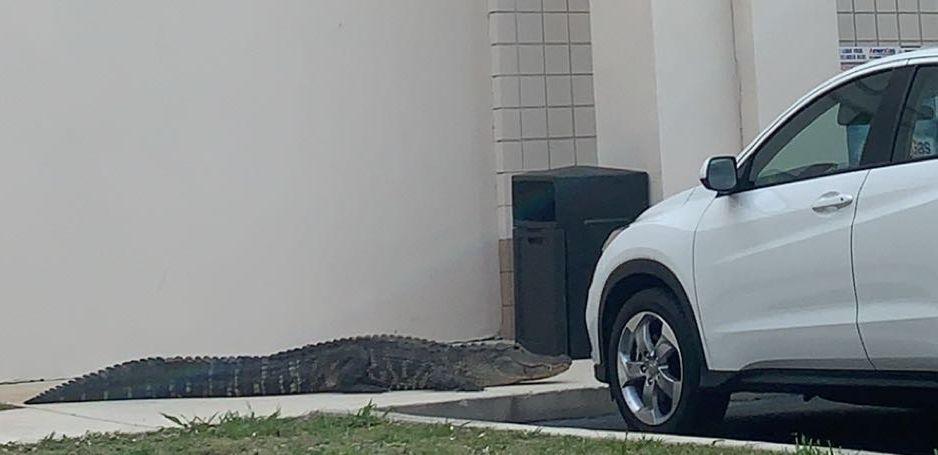 At that point, Presley, who has lived in Florida since 1990 and worked for CVS for more than 15 years, took up an alligator watch just outside the entrance. He waved people away from the alligator — just in case. During the late spring and early summer, alligators can be more aggressive as they look for a food and a mate.
"You don't know about these animals — especially these big guys — with what can happen," he said. "I've been in retail a long time, you have to worry about the customers."
Witnesses took some photos and videos of the encounter. At one point, the alligator is seen walking through the parking lot. It ended up close to U.S. 41 and Presley worried it might wander into the already busy intersection at Tamiami Trail and Jacaranda Boulevard.
Sarasota County Sheriff's Animal Service officers assisted in the situation which lasted about two hours. It was eventually roped, subdued and taken by a trapper. The trapper had at least three other alligators also tied up in the back of his truck, according to photos from the scene.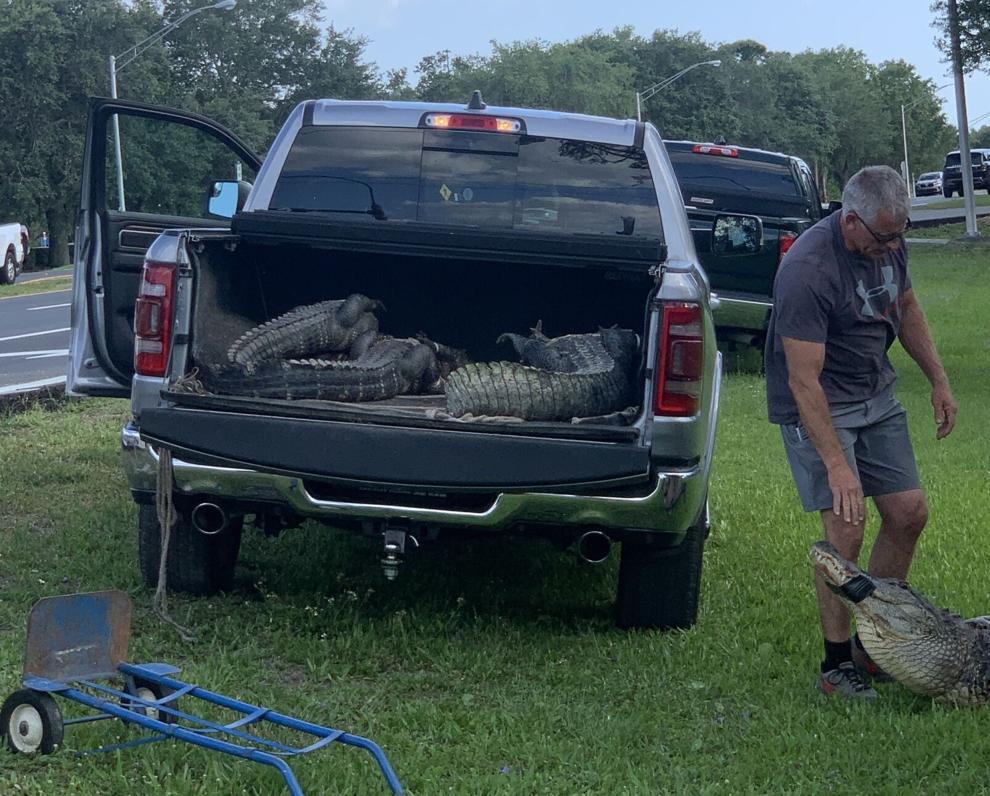 Tied up or not, Presley was happy to be away from the vehicle.
"I'm glad I was far away from that. One's bad, but four's not good," he said.
Authorities noted it is mating season for alligators and the animals are on the move. During April and May, they tend to be more aggressive as they look for food and courtship. The Florida Fish & Wildlife has an alligator hotline at 866-392-4286.
After decades in Florida, Presley has simple advice when it comes to alligators.
"The best thing to do is to stay the heck away from them."