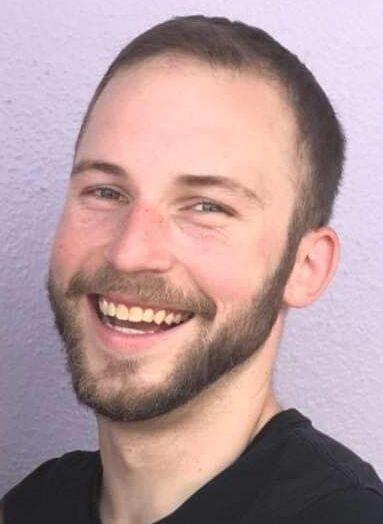 NORTH PORT— Two people were killed in a single-vehicle motorcycle crash Saturday.
Around 4 p.m., the North Port Police Department responded to a crash at the intersection of Plantation and Panacea boulevards, officials said.
Cody Bunch, 30, was driving a motorcycle with passenger, Jenny Lenzini, 26, when it left the road and struck a tree.
Bunch, a longtime boyfriend of WINK News reporter Erika Jackson, was pronounced dead at the scene.
Lenzini, an NBC2 reporter, was flown to Sarasota Memorial Hospital in critical condition. She later died.
Jackson knew Lenzini from their jobs covering news in the region. She said Bunch and Lenzini became fast friends when she introduced them.
On Saturday, Bunch said he was going for a motorcycle ride and invited Lenzini along.
"She was so excited," Jackson said of the moment. "She leapt up."
About a half-hour later, Jackson started tracking the motorcycle on a phone app and noticed it wasn't moving. She and a friend drove to the scene and discovered authorities with caution tape already around the crash site.
Jackson and Bunch met six years ago at Downtown Disney and had been together since then with a mutual love for Disney and the Miami Hurricanes. He graduated in 2009 from Palmetto High School and moved to North Port because of Jackson's job.
"He was big-hearted," Jackson said. "He was always thinking of ways to go above and beyond — to bring an extra smile or laugh to someone's face."
A few weeks ago, they rented a cabin with friends at the Fort Wilderness resort in Disney.
"It was his birthday but he rented a golf cart (for the others) so we could all ride around Disney because he wanted their first time to be special," she said.
Lenzini joined Waterman Broadcasting — NBC-2 and ABC7 — in July 2020, covering Charlotte and Lee counties.
In an ABC7 report on the crash, it was noted that Lenzini's "bright smile and passion for storytelling instantly made her a standout reporter."
Jackson said Lenzini was a "free spirit" and she appreciated Bunch's kindness.
But details are still unclear about the wreck itself.
"At this point, we're still waiting for a lot of answers," Jackson said.
Officials said the crash investigation is ongoing.
Jackson said services for Bunch are Wednesday. He was an organ donor, she said.
"The world is going to miss his huge heart — but his heart is going to live on through organ donation."