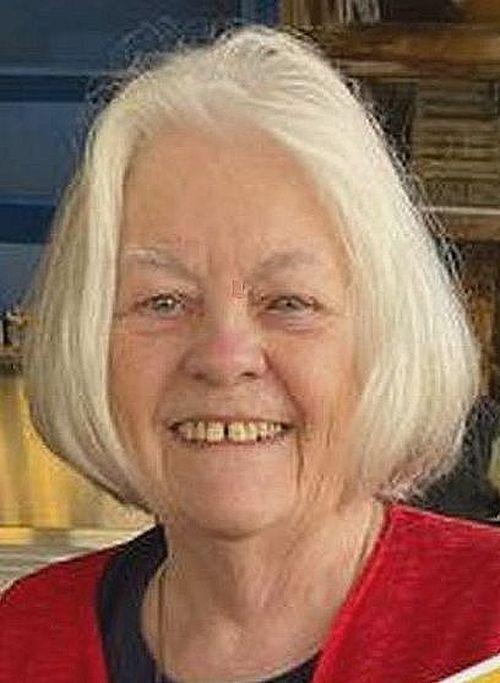 Thanks to several good friends, during the months when I was not driving, I still managed to eat out several times and even while eating in, enjoyed some of my favorite restaurant foods.
Two examples are bianca pizza with spinach and a turkey dinner with the sweetest most decadent cranberry (relish or jam or something else) but indescribably sweet and tasty.
The pizza was from Luna Ristorante (on Venice Island opposite Venice Theatre), where I have eaten at least 1,000 lunches over the years, although not lately because they have not been offering lunch as the pandemic rolls on.
If only the naysayers had listened to medical folks instead of their cousin Harry who knows absolutely nothing about medicine, Austria would not be currently shut down with 50,000 new cases daily.
Not that Florida is doing all that well either, which is why restaurants and other businesses are suffering far more than they should be. But then Cousin Harry is not much of a business expert either.
Although I have had my three Pfizer shots and even a bout of COVID-19 while in a local rehab facility that shall remain nameless, I continue to wear a mask religiously while shopping or dining out.
And my dining out time has changed as well to either very early or fairly late when most restaurants are not so crowded.
I have found a few restaurants to be crowded all the time so I eat outdoors at those places if such tables are available — unless it is raining. One that comes to mind is "Word of Mouth" on East Venice Avenue. That establishment's crepes with cinnamon, whipped cream and fresh fruit are worth every calorie.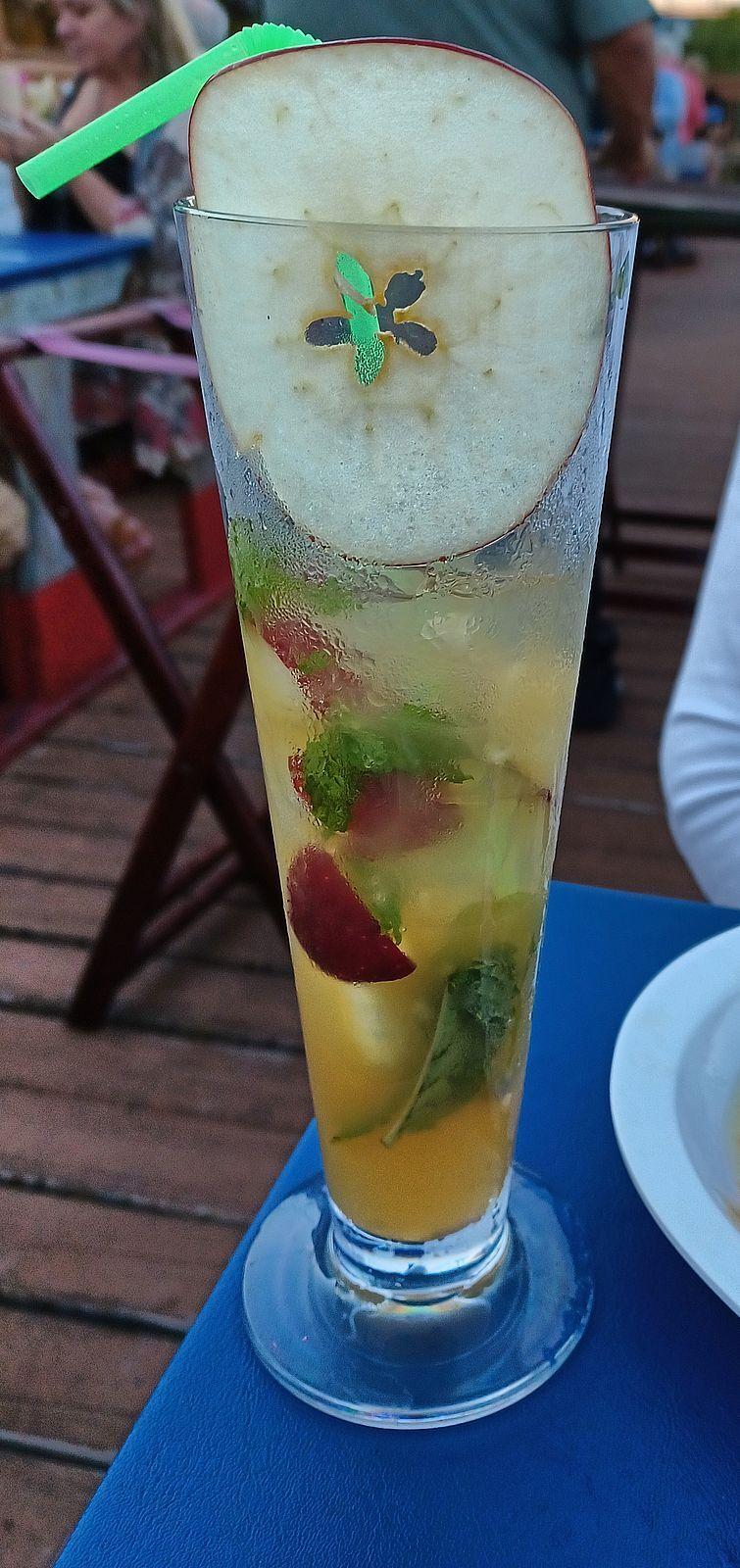 With Thanksgiving coming up tomorrow, I am heading back to Phillippi Creek Oyster Bar, which despite the regular menu, offers the best turkey day meal I have ever had at any restaurant.
It could have something to do with the chefs who also were responsible for the great food at The Table, which was on the same property, and served the most inventive and tasty offerings.
The Table has closed and as it was always filled with diners, it could only be that two top restaurants and one parking lot was too much of a challenge.
I digress. This year, those chefs have come up with an apple mojito, garnished with paper thin apple slices as well as the usual but not really usual, oven roasted turkey, creamy mashed potatoes, croissant sage andouille stuffing, broccoli au gratin, sweet potato cobbler, sage gravy, Valencia orange cranberry jam and hominy corn bread.
Even spending four years at college in Virginia, I have never been a fan of corn bread but that cranberry jam is the best. It truly can curl one's teeth. Do not let my dentist know.
Philippi Creek opens at 11 a.m. and has plenty of seating, although if you want to be outside by the water, those seats likely will go first. It's best to be early anyway so you can take your time and enjoy all that food and still be home in time for a game or two.
The main thing is if you have not made reservations yet, do not fret. They will greet you and find the right size table for your group with minimum wait time.
I know from experience as I was there with Chef Judi Gallagher a week or so ago and could not begin to clean my plate.
More good news on the restaurant front for us Venetians is that Chef Rolf is coming back — at least closer to Venice, sort of. While the Saltwater building is gone and with it the name, Chef Rolf has opened his New Florida Kitchen, closer to Venice at the former Bentley's, now known as the Casey Key Resort, in Osprey.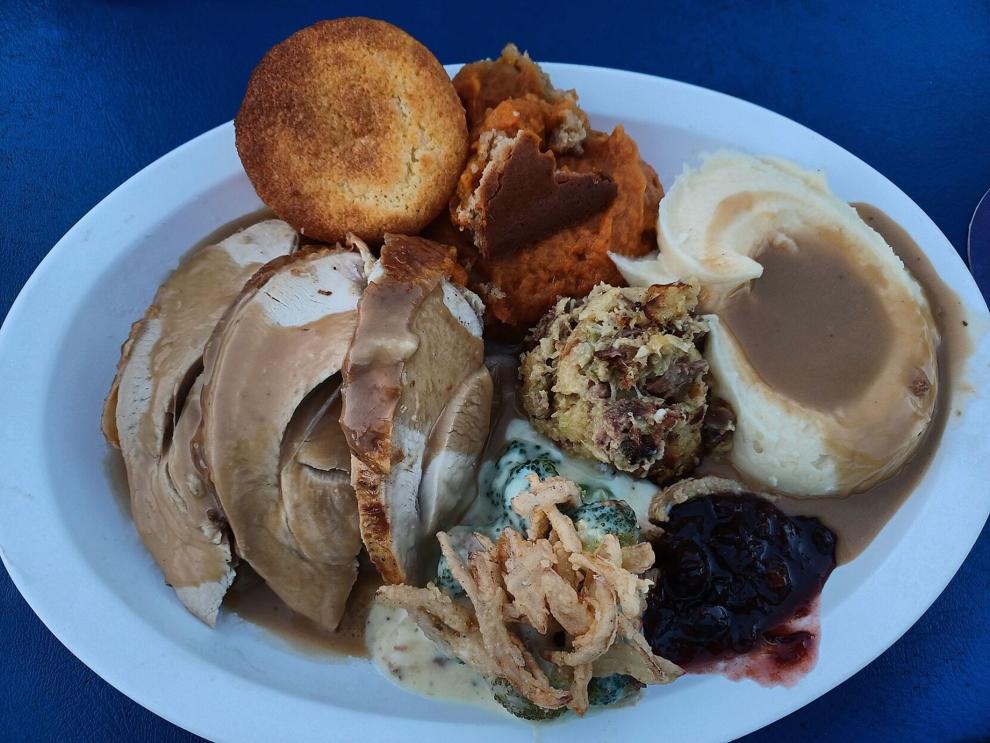 The restaurant facing U.S. 41 is still being renovated but Chef Rolf said he has his full menu and some 80 seats in the pool area toward the back of the resort. My friend Chip and I had many great Christmas dinners of prime rib at the old Saltwater.
Rolf said the new restaurant will offer a mix of items from the Saltwater and the New Florida Kitchen. That name is from his longtime TV show.
We certainly have a great many fine restaurants in this area — definitely too many for one column. So don't call and complain that I omitted Finn's or Sharky's or Daiquiri Deck or Brady's or Allegro Bistro with Kitt Moran and her fellow entertainers.
I could become a restaurant columnist as well as a drama critic and art critic and history nut and, of course, beach bum. It is Venice, and we have it all and more.
And thanks to Bob Vedder and his VABI pals, Venice also is the most beautiful.