After 20 years, Venice residents recall the vivid memories of living in New York on 9/11.
"They will never be forgotten," Ed Riley said about those lost.
Riley and Wilberto "Willie" Acosta both experienced Sept. 11, 2001 in different ways.
While Riley saw the immediate destruction, Acosta worked at ground zero in the aftermath as a rescue paramedic.
Riley was an executive at Bell Atlantic and survived both the 1993 and 2001 attacks on the World Trade Center.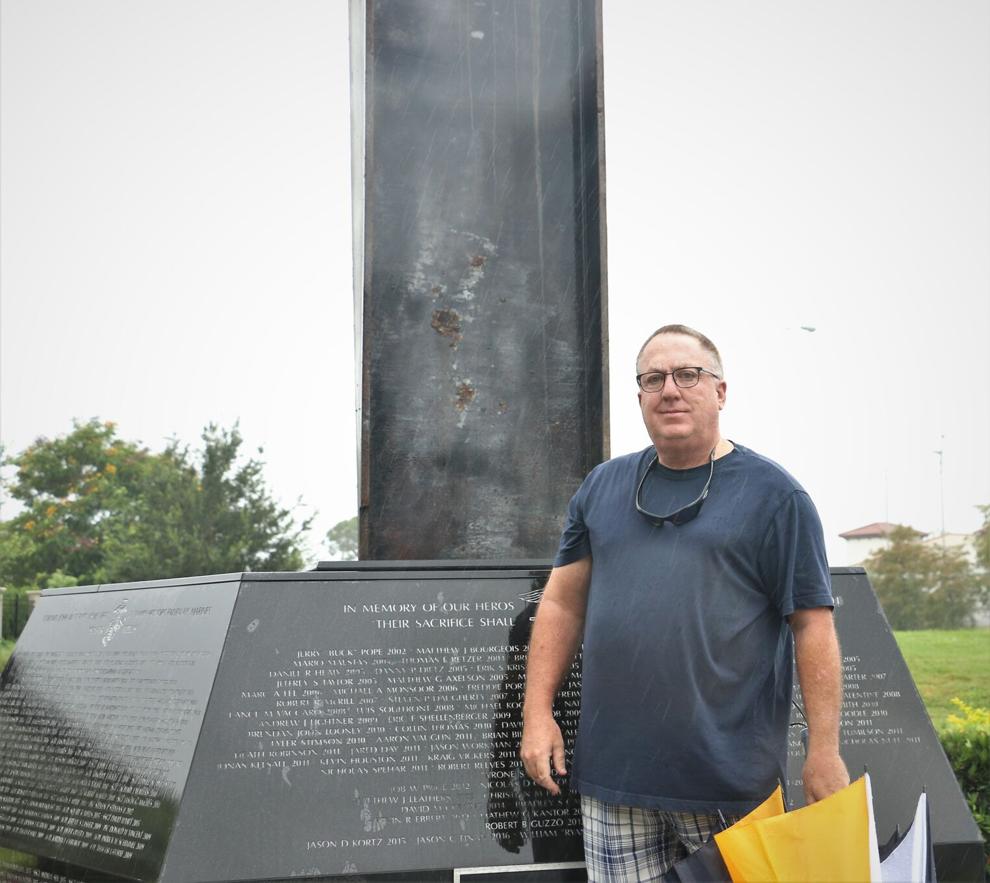 "That morning was a beautiful, sunny day," Riley said.
On his way to work, Riley walked up the subway steps minutes after the first jetliner, American Airlines Flight 11, struck the North Tower of the World Trade Center at 8:46 a.m.
"Seeing the start of all that debris was the beginning of that day for me," Riley said.
Everyone on the street was looking up in panic as they watched the devastation underway, he said.
While Riley looked up, he said he saw one of the worst scenes of that day — people jumping to their death.
Once safe at another Bell Atlantic office in south Manhattan, Riley said they all looked to the television for any news updates.
At 9:03 a.m., the South Tower was struck by United Airlines Flight 175.
"Everyone was watching out the windows," Riley said.
Obviously shook, he said people were hoping and praying for the best at this worst time.
Then the South Tower imploded and the entire mood changed, he said.
After it fell, Riley said there was no line of site outside with smoke and ash lasting two to three hours. Everyone was locked down in the building as the second tower came down.
"Too many neighbors and immediate colleagues were lost," Riley said.
He said around the anniversary every year, the memories resurface and "come back into focus."
"It was a very tough thing to physically see and be in the midst of it as it happened," Riley said.
While Riley saw the destruction unfold, Acosta went to ground zero in the aftermath.
Right before the crashes occurred, Acosta had left work after a night shift with the Fire Department of New York.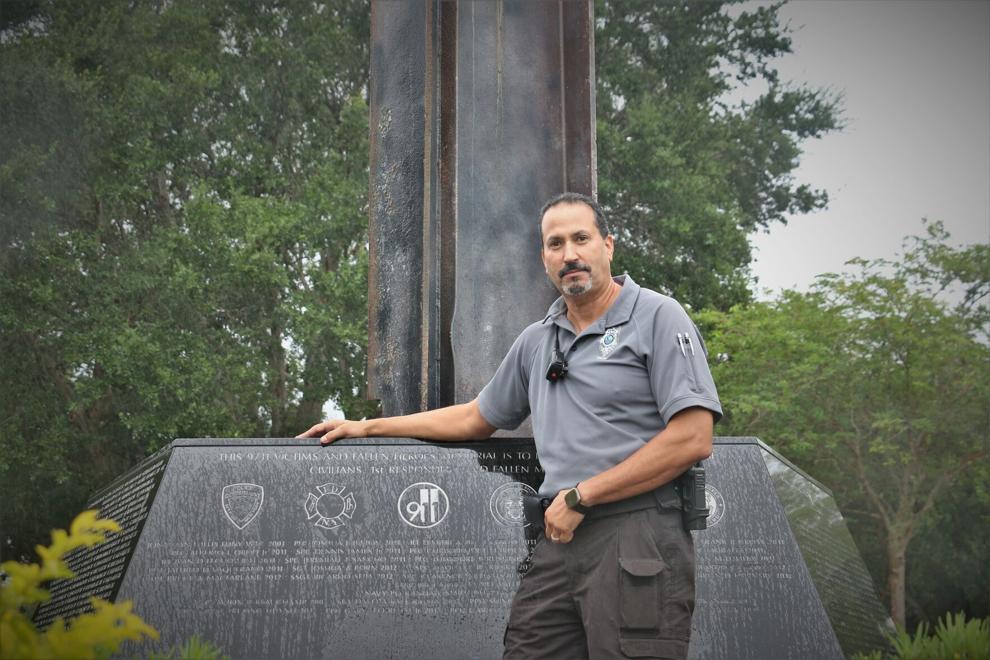 While in Brooklyn, Acosta found out about the first crash and heard the sirens wailing across the city.
He ran to a street in Brooklyn that had a straight look into Manhattan and saw the smoke from the trade center.
His first thought was an accident, but after seeing the second jetliner strike the South Tower while he was watching television, he knew it wasn't.
Acosta said the fire department had been training for years after the bombing in 1993 and other terrorist attempts and strikes in the city.
"But nobody knew this was the event that was going to happen," Acosta said.
He went home and changed right back into his uniform. He walked out of his house as two other firefighters in his neighborhood were leaving. They all said goodbye and be careful.
"I knew this was going to be an incredible disaster," he said.
Back at his station, Acosta was put on standby before leaving with his captain heading into downtown Manhattan.
"I saw what it looked like... it's just something I can't explain," Acosta said. "It looked like a movie set. The most incredible disaster you can think of."
That night, Acosta transported doctors to downtown Manhattan and went looking for members of the fire department scattered around the city. He found members with broken legs and other fractures along with heart attacks and other injuries all over hospitals in New Jersey, Staten Island and the Bronx.
The months following the destruction, Acosta worked in the interior portion of ground zero at the morgue unit. He would go through buckets filled with debris looking for organic material and recovering bodies.
On a cold February day, Acosta went through a bucket and found a forearm, completely intact with nails painted and a wedding ring on a finger.
He'd been searching through rubble for months. He'd had enough.
"I told my boss I can't do this anymore," Acosta said. "I have to go do something else."
He moved to working on the exterior tending to any injuries from the workers. But he said there were very little injuries going through ground zero at the "world's biggest crime scene."
"It was the aftermath that got us. All the dirt, smoke, poisons and toxins," Acosta said. "To this day, there are still guys and girls dying from cancers."
He said the memories come back to him every anniversary and when he goes for an annual medical check up with the FDNY World Trade Center Medical Monitoring and Treatment Program.
Through the health program, Acosta is monitored to make sure he doesn't develop any cancer like many others have.
"We didn't suffer as a city, we suffered as a country," Acosta said. "We are all survivors of 9/11."
Now after 20 years from that day, Acosta said "we march on."
"It's 20 years of some people still not having any remnants of their lived ones. It's 20 years of people suffering with illness. It's 20 years of people suffering with mental illness. It's 20 years of loss," Acosta said.