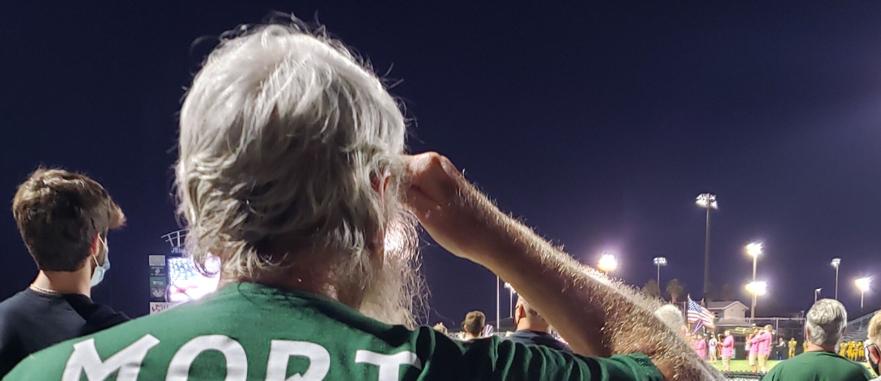 An article about a family that was escorted out of a Venice High School football game for their response about not wearing masks is the most-read story this week.
And as the article states, this very much is a they said-they said incident.
The family apparently took their masks off when the National Anthem was playing. That part is not disputed. But what happens next is very much an arguing point.
School personnel said that when Jason Mort and his family were asked to put their masks on, Mort got aggressive. That led to police arriving and having the family leave.
Mort said he was not aggressive when they were asked to put on their masks.
"So I replied somewhat flippantly like: 'Oh, that does a lot of good,' and they called the cops," he said. "They told us if we don't leave the stadium, we would be arrested — so we turned and headed toward the gate."
To him, it's a matter of his rights through the Constitution and he's not someone who believes mask mandates matter much anyway, calling it "garbage."
But school officials said the behavior was much more disruptive, especially around other families and children.
This story was shared around social media with, as you would expect, lots of people on both sides of the issue.
To read the complete story with far more details, visit: bit.ly/3kgZkU0
OK, lets move on with the rest of the Top Five, moving on to No. 2.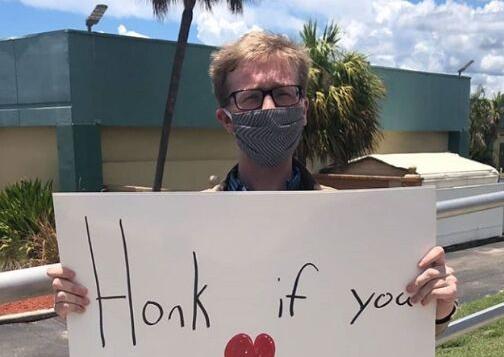 2 Meet the 'youngest loser in Florida'
Way back in the day, I used to cover the city of Newberry (near Gainesville) for the newspaper up there. I chronicled how an 18-year-old ran for city council and won.
He did this by pretty much using the strength of his youth to knock on nearly every door in what was then a smallish town. I thought he may be Florida's governor one day.
He left politics and became an attorney. So flash forward two decades or so and meet Patrick Abel, an 18-year-old Charlotte High School graduate who ran for the Charlotte County Soil and Water Conservationist Representative of District 4.
He didn't win but, wow, he's just 18. He jokingly calls himself the "youngest loser in Florida." But you know what? He's already announced he plans to run for President of the United States in 2040. He even has a running mate in mind.
Now that's planning. We did a full Q&A with him, and it's quite a fun read. I can see why this story made the Top Five.
3 Police: Port Charlotte caretaker steals dying patient's credit card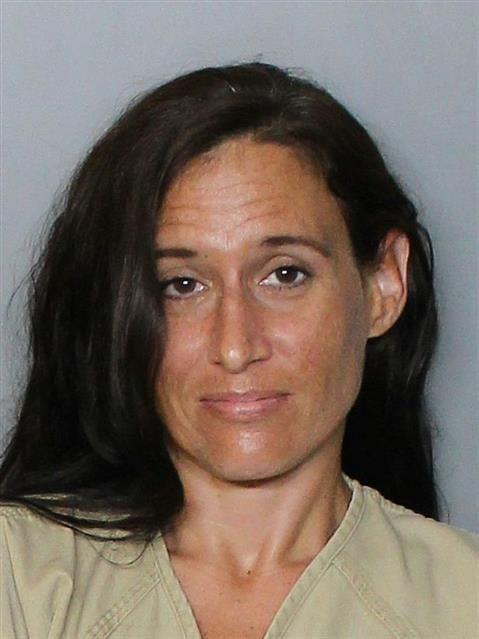 If this is all true, it's truly disgusting — and sad.
Kimberley Diggins, 37, a home caregiver, visited a home to care for a woman who had stage 4 pancreatic cancer and was on multiple narcotics for pain management, which ultimately put her in a comatose state.
According to police, Diggins stole the woman's credit card and gave it to her son and friends.
She told the children that the credit card was stolen and the people it belonged to "would not be around much longer and would not miss it," according to one of the children's statements to deputies.
So, well, she has been arrested, as you probably guessed. When this story was shared on social media, people not only were upset about what she allegedly did but also about the fact that she appears to be smirking in her jail booking photo.
4 Child, 3, run over by trolley at Myakka River State Park
This story is painful to read. As you already know from the headline, a young child was run over by a trolley at Myakka River State Park.
She fell out while the trolley was being pulled during a tour of the park.
5 Eta projected further away but we'll still feel the effects
If you have lived in Florida even for just a year or two, you likely have experienced a tropical storm. This year, we held our breath on whether Tropical Storm Eta would come our way so late in the hurricane season.
The big reason why this weather story received so many views was because of county schools. Thousands of parents were wondering aloud whether the storm would be strong enough to force county schools to close.
Eventually, the public schools in Charlotte, DeSoto and Sarasota counties did, indeed, close on Monday. Then the storm shifted yet again, and we saw only the lightest effects from it.
But if we had gotten the full brunt of the slow storm, we likely would have seen lots of flooding. Fortunately, the storm stayed in the Gulf.
If you didn't read the storm story when we first emailed it as breaking news, you can see it at: bit.ly/3piVddK