FREEPORT, GRAND BAHAMAS — Volunteers try to empathize with victims of natural disasters. 
They share kindness and donations and hugs. 
But at least one understands what survivors of Hurricane Dorian are going through on a different level. 
Emily Fleming has lost her family's home as well.
Fleming is a volunteer with Crisis Relief International. 
Last year, she was deployed to relief efforts following Hurricanes Florence and Michael. 
On her way home, she learned she no longer had a home.
"Basically, my town burned to the ground," she said. 
Fleming had been living with her parents in Paradise, Calif., when wildfires torched more than 153,000 acres in and around the town in November 2018. 
Called the Camp Fire, at least 85 people were killed and more than $16 billion in damage occurred. 
All of her possessions were destroyed by the blaze. All she had were the clothes on her back. 
Wearing a "Paradise Strong" hat while she worked Monday in Freeport, she spoke of the tragedy less than a year ago.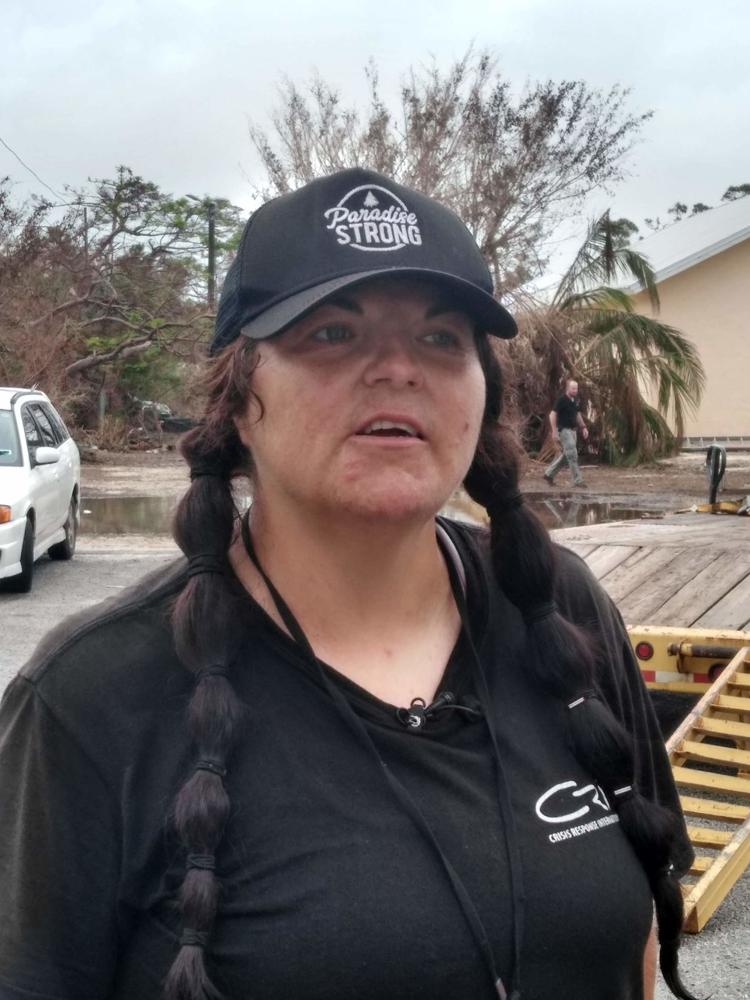 "I came back and watched my whole entire community have to go through the same process that we're helping people with here," she said. 
The scale was slightly different. More structures are standing in Freeport than Paradise — but the feel is similar. 
Fleming said she relates to victims of natural disasters now.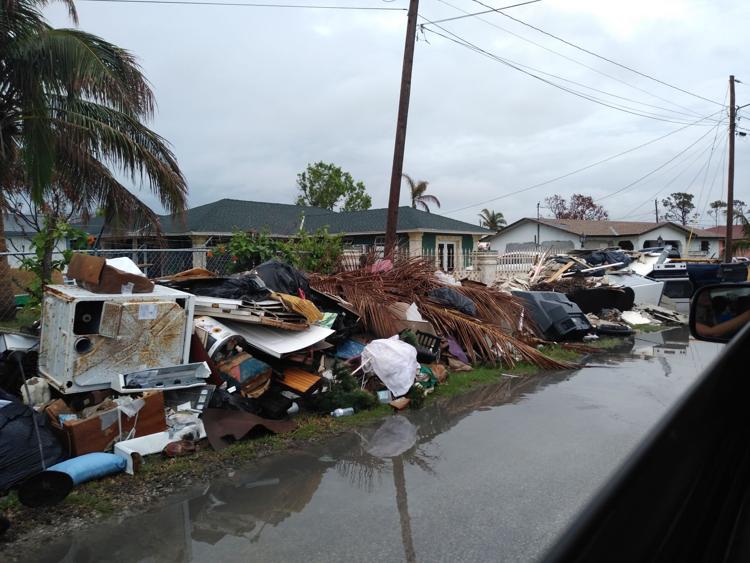 "Watching your whole family go through it makes you understand what people here are going through — and helps them through the process."
Almost all of her family and friends lost their homes, she said, being able to think of two whose residences weren't destroyed in Paradise. 
The Camp Fire raged for 17 days; technically its cause is unknown but wildfires are common in the area. The blaze was different because dry conditions had held so long, winds were gusting up to 35 mph and a wet spring had caused a lot of initial growth of vegetation.   
"It's kind of indescribable — there's not really a way to put it into words to watch a town completely destroyed; incinerated. There's not a lot of ways to explain it to people," Fleming said. 
But she uses the experience to help others — and she's learned many people, even in the Bahamas, know what happened in her hometown. 
With Crisis Relief International, one of her jobs has been to go door-to-door to talk to people and help understand their plight. 
"'You know what we're going through,'" is what she said she's heard. "I've been able to offer the best hope I can and say there's the other side of this."
Email: scott.lawson@yoursun.com.