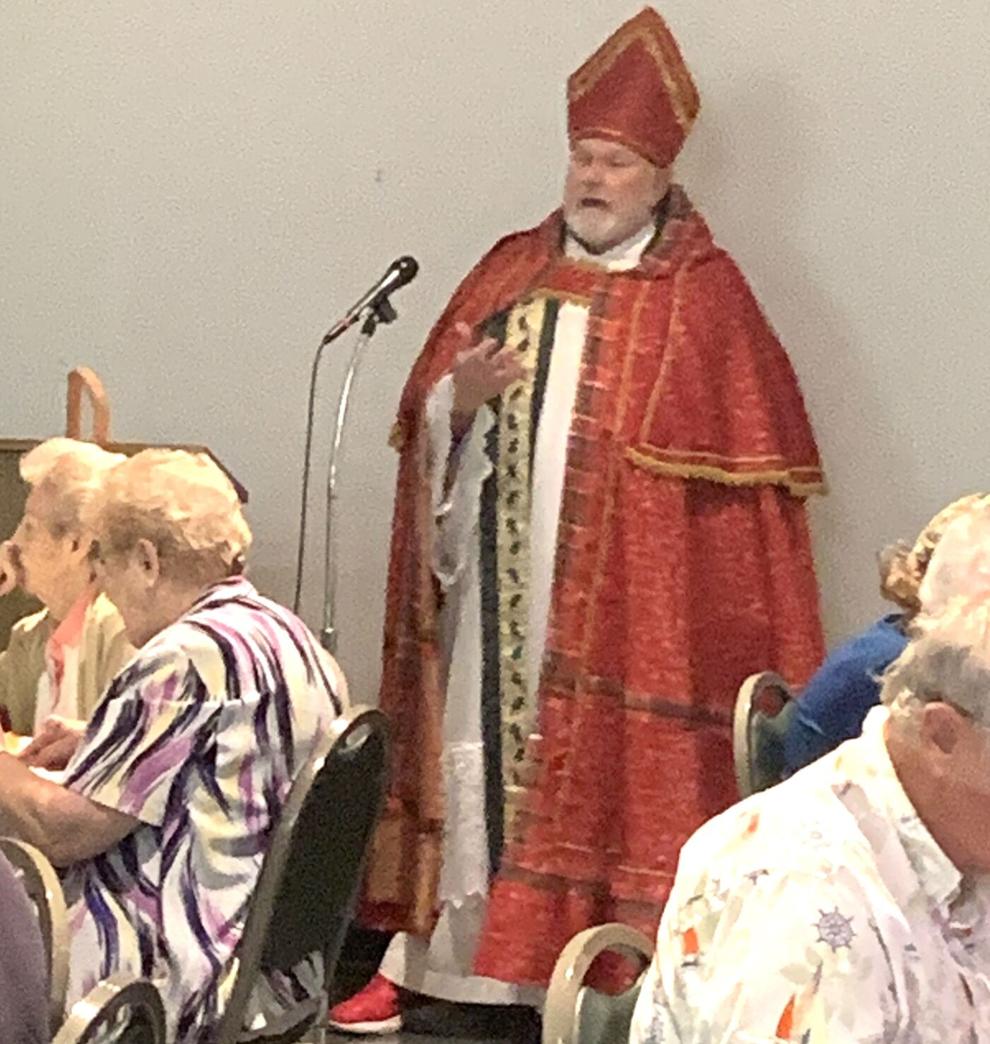 St. Nicholas appeared at the St. Mark's Episcopal Community Christmas Dinner on Monday, Dec. 13.
The ham dinner was provided free to 106 community members. The Venice Community Orchestra entertained the diners.
St. Mark's Episcopal Church provides free dinners to members of the community on two Mondays each month from 4:30 p.m. to 6 p.m. All are welcome.
The next community dinners are scheduled for Monday, Jan. 10 and Monday, Jan. 24 in Gray Hall, next to St. Mark's Episcopal Church, at the corner of Riviera and Palermo on Venice Island.