VENICE — The funeral Mass for Stephen Shull took place in Venice on Thursday with his burial at Sarasota National Cemetery. 
Shull, 42, died Nov. 1 after fighting cancer since 2016.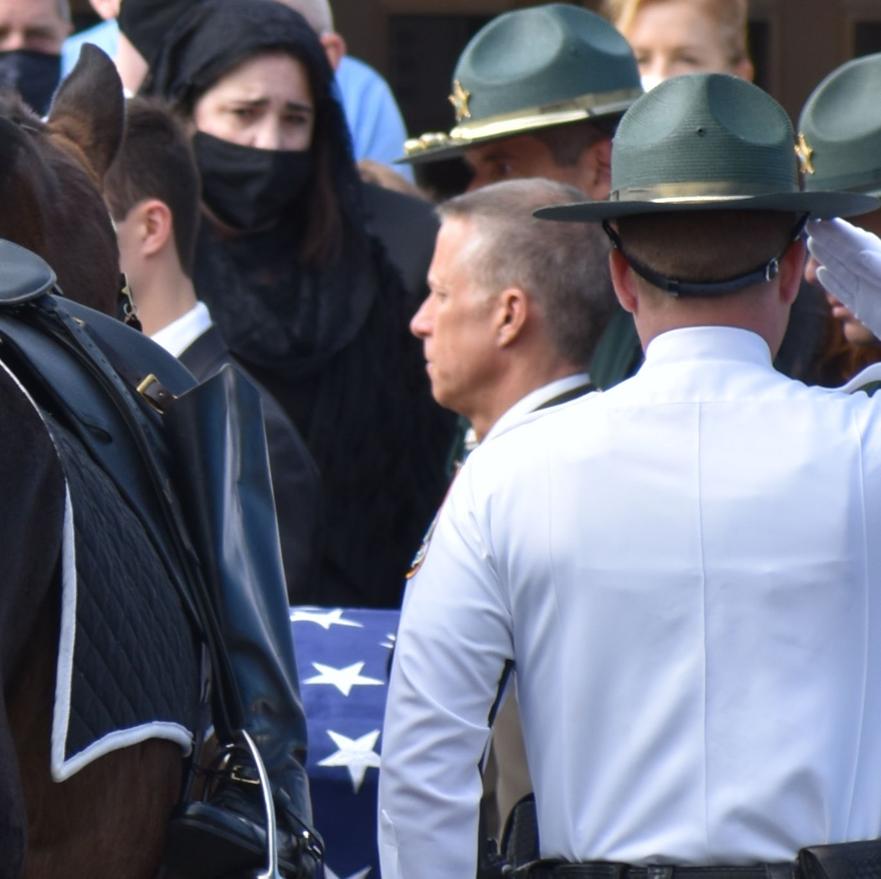 A small Mass attended by colleagues, family members and some friends, was held. The morning's ceremony included some military traditions, among them a riderless horse with the Army Calvary boots of Shull in the stirrups in reverse. 
Shull, a veteran of Iraq and Afghanistan, had been a pilot and under fire in the countries while a warrant officer in the U.S. Army.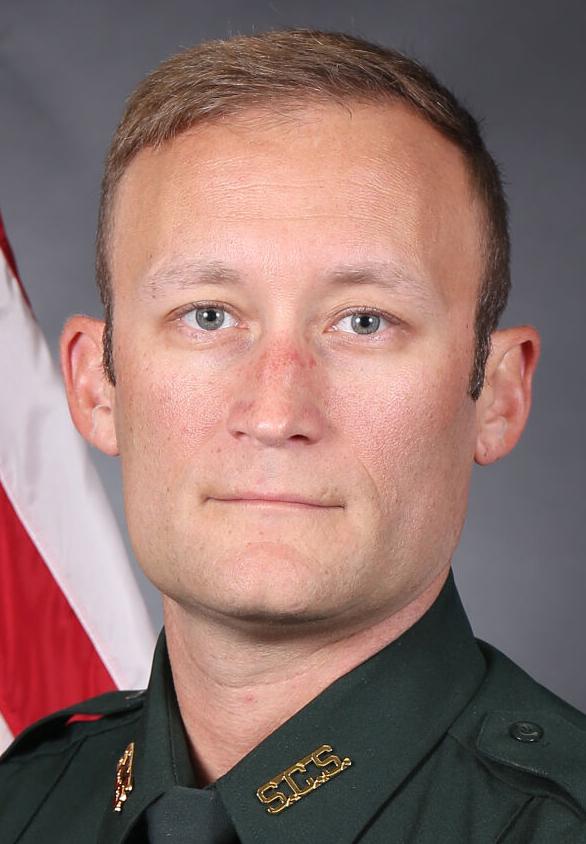 In all, he spent 14 years in the military.
Shull was a Nokomis resident who worked mainly out of Venice Municipal Airport with the sheriff's office as a part of its Aviation Unit since coming onboard in 2014. 
"He is the epitome of those in our military who protected our country in the Middle East and then transferred his talents to our law enforcement community," Sarasota County Sheriff Tom Knight said earlier this month. "I wish I could have walked the walk Steve Shull walked."
Sarasota County Sheriff's Aviation Unit Chief Pilot Brent Wineka praised him earlier this month.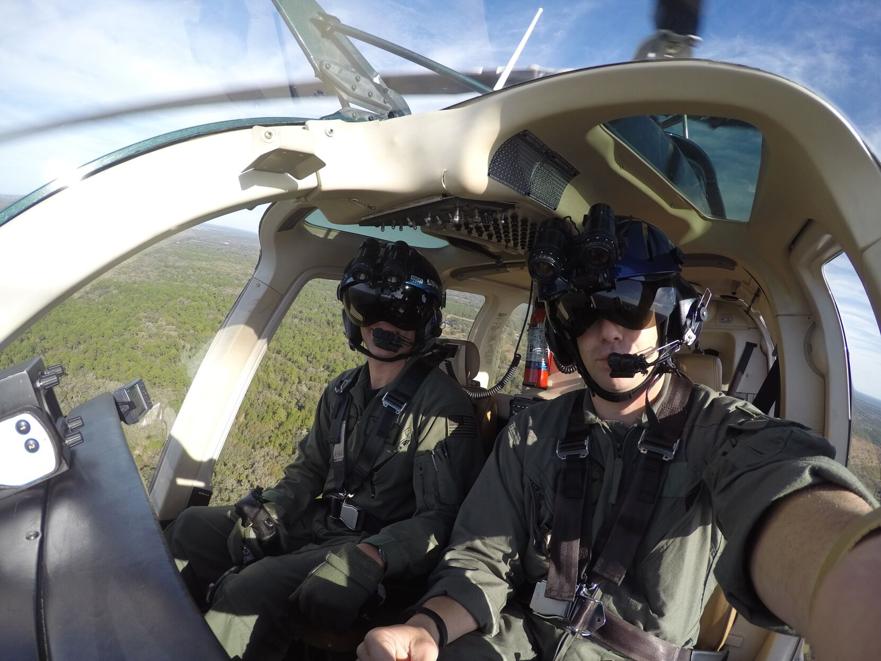 "The way he ... worked with us ... his personality, sense of humor, overall demeanor," Wineka said. "We have a very small unit and it's important to hire somebody you get along with...He fit with us as a team."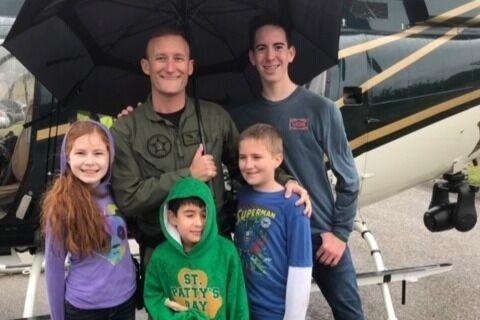 The goal is to raise $400,000 to help his widow, Kathleen, and their four children.
Along with his wife and children, Shull is survived by his parents who have moved to the area after Shull's family did. 
"He served us well from 2014 until his passing. The guy was just pure professionally," Knight said. "We're going to miss him but we're going to do everything we can do to help his family."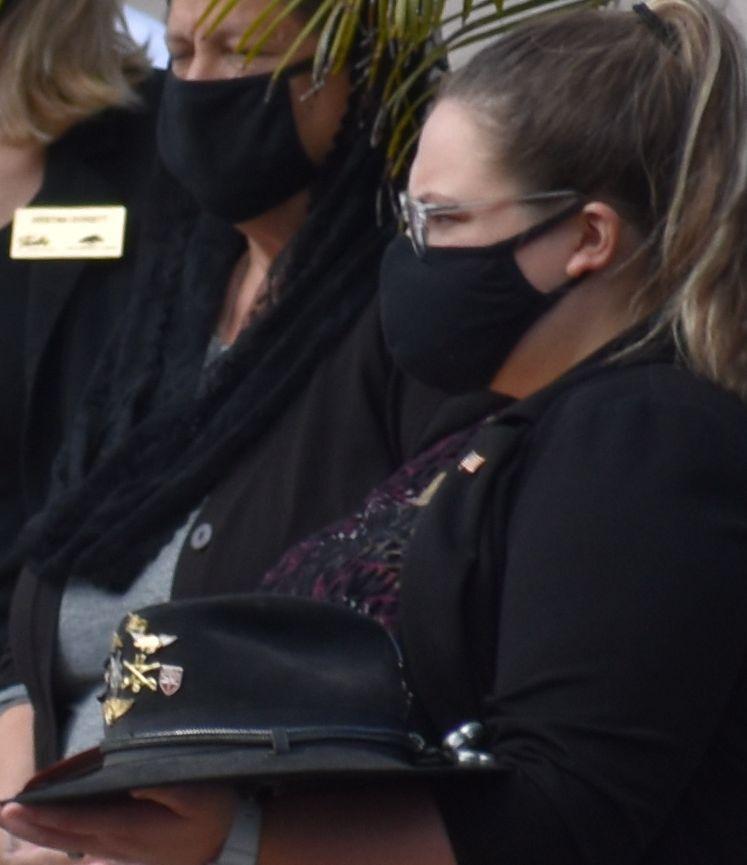 U.S. Rep. Vern Buchanan (R-Longboat Key) expressed his sorrow at Shull's death and wants to make changes to military policy involving burn pits. 
The congressman said he will co-sponsor the Presumptive Benefits for War Fighters Exposed to Burn Pits and Other Toxins Act.
It is likely Shull's lung cancer began because of exposure to the burn pits in Afghanistan and Iraq, according to colleagues.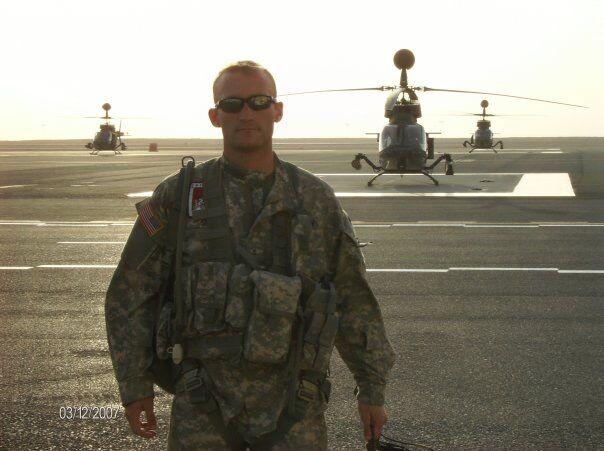 "I'm deeply saddened by the death of Stephen Shull, who served our country overseas and later protected our community here at home," Buchanan said in a news release. "He is one of the many veterans who suffered from critical health problems after being exposed to toxic burn pits. Our country needs to learn from the tragic mistakes in long denying health coverage to Vietnam veterans and do the right thing."