The Venice track and field team had a season to remember fondly, sending 14 athletes to the FHSAA State Championships, and breaking some school records along the way.
Gabby LaRock and Juliana Courville were two runners who led the pack for the girls team — coming in with the fastest (Courville) and second-fastest (LaRock) 800 meter runs in school history. The two also ran the 4x400 and 4x800 relay events together, also qualifying for states in both of those events.
In recognition of their memorable performances, both LaRock and Courville were named to the Sun's Girls Track and Field All-Area team — headlined by Player of the Year Eunice Noel (Charlotte High).
On the boys side, three athletes — Michael Trapani in triple jump, Marlem Louis in discus, Carson Skillman in 800m — qualified for states. For Louis and Skillman, it was their first year competing for Venice High track and field, but they both showed significant improvement on their way to making states. Trapani was the lone boys returner to qualify for states and made a big jump — improving on a rough outing last year to come away as the only Indian to medal at states in 2019.
All three made the Sun's Boys Track and Field All-Area team, headlined by long-distance runner John Perez-Dunn.
Gabby LaRock, Venice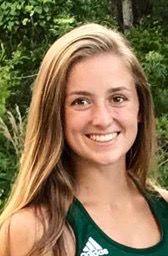 Gabby LaRock was one of the most versatile athletes on the Venice track team. She competed in multiple events and concluded her season with a run to the state meet. As part of the 4x800 relay team, LaRock was pushing for the podium and needed to win the heat in order to get a chance. They did that but came up just short, finishing 10th.
"Gabby used to be a 100 and 200 meter sprinter, but we asked her to step up and run the 800," Venice coach Tim Weidlein said. "A year later, and she's the second fastest 800 meter runner in Venice High School history with a chance to walk on at the University of Central Florida. She trusted us as coaches and she attacked the challenge.
"If we needed her to run the 400 or 800, she would do it. She was also a long jumper and we threw her in the high jump at the district meet and she finished fourth without ever doing it before. That's the kind of athlete she is and why she was our Team MVP this year. In my opinion, she's going to go down as one of the best female athletes to ever come through Venice High School."
Juliana Courville, Venice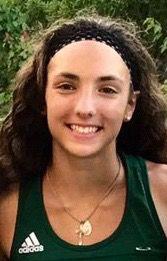 Juliana Courville became one of the top runners even as just a freshman. She was a part of the 4x800 team and also ran in the 800 meters where she finished 15th with a time of 2:18.78. She will be a runner to watch as her career continues.
"As a freshman, Juliana became the fastest 800 meter girl in Venice High School history," Weidlein said. "She had a great cross country season, then she played JV soccer and actually coach (Gary) Bolyard came up to me and said, 'Man, this girl can flat out run.' You can only compete in four events in track and field, but if we could, we'd run her in as many as we could. She's just a special talent."
Michael Trapani, Venice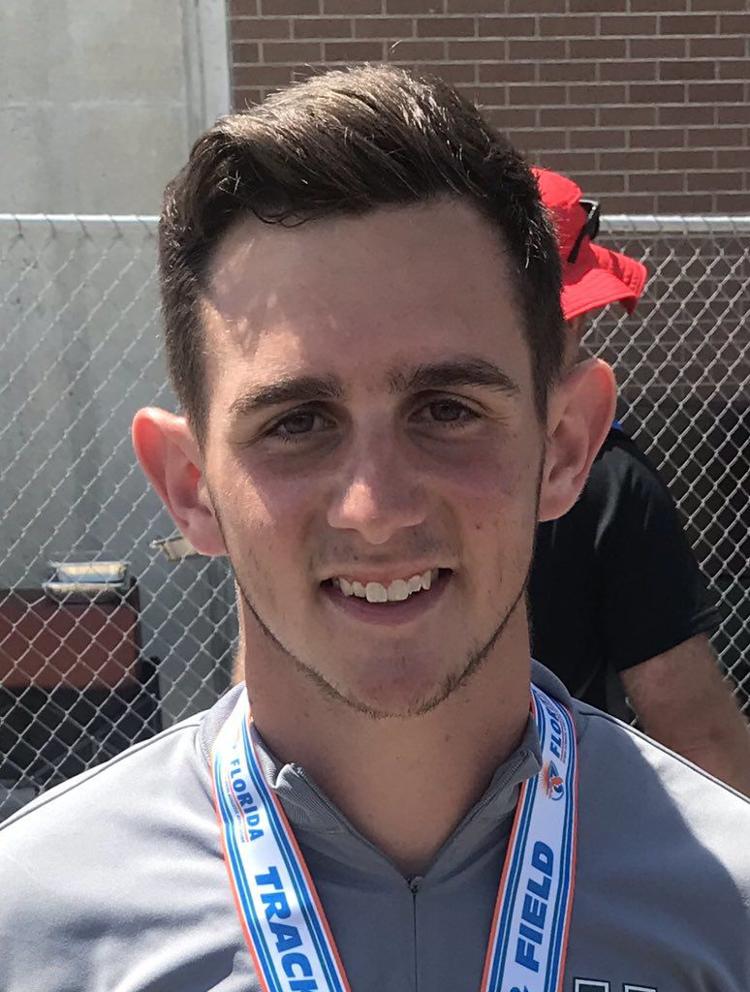 Making yet another trip to the state meet, Michael Trapani reached the podium in the triple jump, leaping 43 feet, 9 3/4 inches. That was good enough for 8th place. Though it wasn't as far as he wanted, he was pleased with the result.
"He really has a commitment to getting better," Venice coach Jason Potter said. "He's been a student of the triple jump and he took it upon himself to go through a lot of the necessary things it takes to get better in the triple jump. It was nice to not have him come away from states empty-handed this time around. He switched up a couple of things this year in the triple jump. We were really excited for him to come back and leave the state meet with a medal around his neck."
Carson Skillman, Venice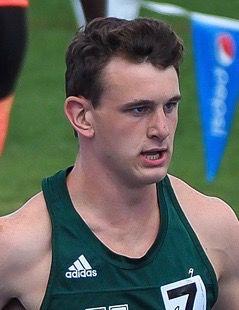 Carson Skillman had a late move to Florida as a senior, but adjusted well and qualified for the state meet in the 800 meters. At Regionals, he finished in 6th place with a time of 1:58.47. He bettered his time at states with a 1:58.11 and finished 20th.
"He had been hurt a little bit, but we got him through this season unscathed," Venice coach Jason Potter said. "He didn't have an injury at all. He was unbelievable. Just think about it: You're a senior, it's your last semester of high school and you just moved from San Francisco to Florida. The way he handled all of that was unbelievable."
Marlem Louis, Venice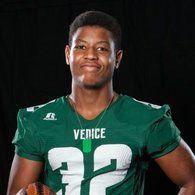 Marlem Louis has a knack of excelling no matter what sport he's competing in. He was a member of the football and boys weightlifting All-Area teams as well. He finished 8th at regionals, but still qualified for the state meet. There, he finished 15th with a throw of 141 feet.
"This was Marlem's first year in track and field, but at Venice High we target athletes who we think can be good," Venice coach Jason Potter said. "We asked him to come out when he was done with football. He didn't feel comfortable at first, but once he got into a couple of meets and got the competitive juices flowing, he wanted to improve. Coach Beckett Wales did a beautiful job working with him. He showed vast improvement in the discus and the shot-put, out there every day throwing. It was nice to see."