VENICE — Following a shortened summer break, students crowded onto school campuses across Sarasota County on Tuesday morning.
But COVID-19 was an issue, with more than 100 staff and students either isolated or quarantined because of illness or exposure, according to numbers released Tuesday.
Late Tuesday, Superintendent Brennan Asplen issued a new directive to try to limit the Delta variant that was striking at the district. He started his two-minute message talking about the excitment of seeing students, staff and teachers back to school — masked and unmasked.
"However, over this past weekend, we have seen a daily increase in community spread in COVID Delta variant. In an effort to minimize quarantining of students and staff and maximize high quality instruction, we are temporarily suspending field trips and nonessential visitors and volunteers to our campuses for the next 30 days," he said.
Asplen said they will monitor the situation for the next month and revisit it.
"We strongly encourage those who are not eligible for a vaccination or who are unvaccinated to wear a face mask when indoors," he said. "We will mitigate the virus to the best of our ability within the guidelines set by the governor's Executive Order 21175 in which masks are optional for this school year."
He said they will continue updating the COVID-19 situation through the district's website.
"Safeguarding our students, staff and community is of the utmost important as we work together to minimize the disruption from COVID-19," he said.
Asplen said he was in awe of students, staff and teachers who have dealt with COVID-19.
While the reality of COVID had dozens staying at home Tuesday, other students and staff members were heading off to facilities.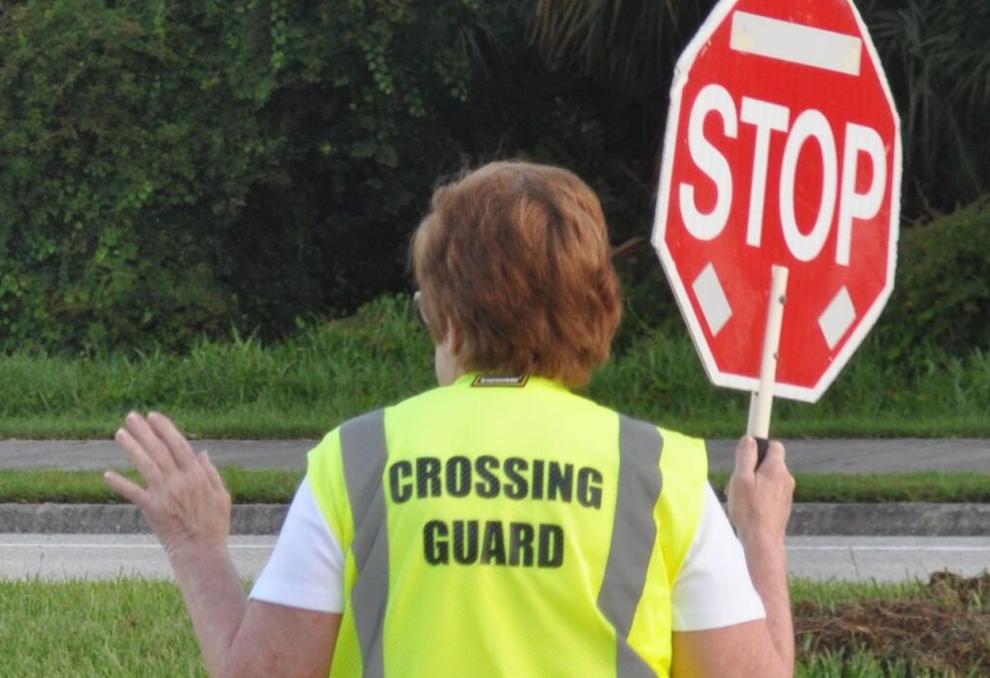 As students went back to school, authorities urged drivers to be careful around school zones and to also stay vigilant about buses stopping.
Kelsey Whealy, with Sarasota County Schools media relations, said in an email the district office was not aware of any traffic issues on the first day.
However, there was the "usual moderate congestion" in front of the schools.
"Teachers and staff members have been happy to welcome students back to school, and students have been excited to see their friends & teachers and get into their routines with classes," Whealy stated in an email.
Along with the students, crossing guards have also returned to the crosswalks ensuring students get to school safely.
"Kids seem pretty anxious to get back," said Michael Digrazia, a crossing guard for Venice Middle School.
Students were greeted with "Good morning" and "Have a good day," in which they returned "thank you" for the crossing guards helping them out.
Crossing guards, like Linda Sellitti at Venice Middle, were happy to be back as well.
The busy school morning was filled with cars flowing into school entrances for dropoffs, as other students arrived on bicycles or walked.
Sellitti has been a crossing guard for more than six years at Venice Middle and Garden Elementary School, while Digrazia has helped out for three years.
Sellitti mentioned the students she encountered were respectful to the crossing guards and never caused any problems.
"It's a nice job, the kids make you smile," Sellitti said.