VENICE — Fire departments from Venice, Nokomis, Englewood and Charlotte County participated in aerial operations training at Venice Regional Bayfront Health and other spots in Venice this week.
The training was part of a yearly four-day training course that took place at various locations around Venice including Venice High School and the Venice Community Center.
The firefighters trained for 10 hours a day. At the end of the 40 hour week, each receive a certificate for the course.
While at the hospital, firefighters practiced maneuvering the aerial ladders to reach the upper floors of the building.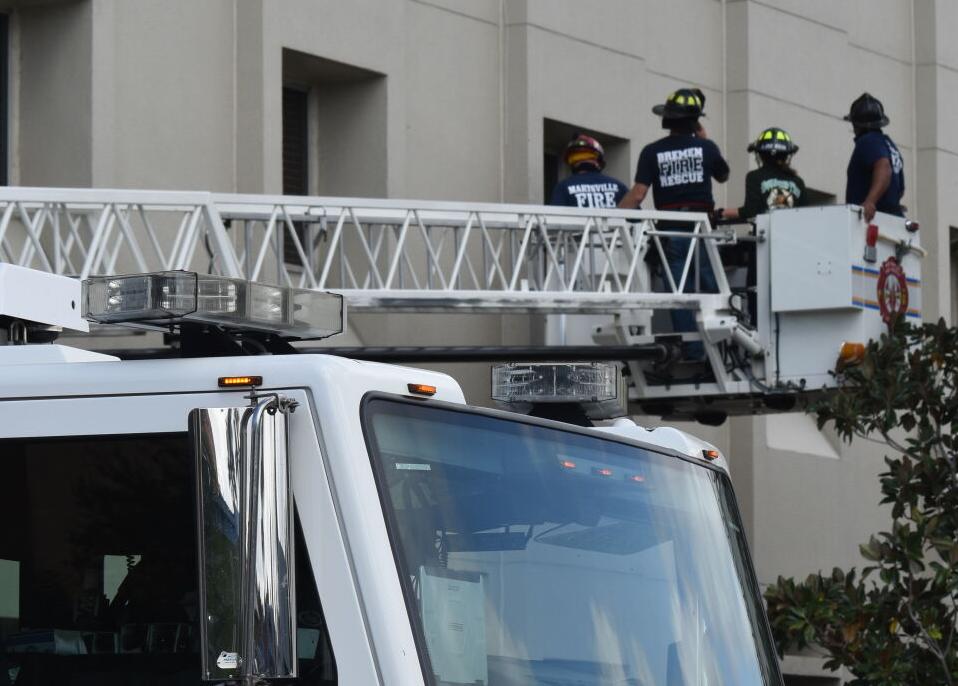 "We got to get on top of Venice Regional, the hospital, and ran different scenarios of getting victims out of windows at different angles depending on where our fire would be or if someone was stuck," Nokomis firefighter Richie Bailiff said. "That was pretty neat to show different ways we could use different types of aerial devices to get to what we needed to do."
Instructor Vance Berry of Central Florida, said the exercises helped the firefighters be more fluid with the rigs and see the aerial ladders in action.
From learning the controls both at the bottom of the aerial ladder and at the top, the participants gained practice operating the machinery.
"This (week) was more so trying to help with your eye-hand coordination and coordinating with your team to get your patient or victim in a timely manner," Bailiff said.
On the last day of the training course, the firefighters set up the courses at Venice High School and practiced handling the hoses on top of the aerial ladders.
These exercises allowed the participants to learn the force of the water shooting out against the steel and aluminum ladders while also aiming the water in a certain direction.
"(Today's class) going over different techniques as far as positioning, setting up and flowing the different types of aerial apparatus," instructor Brandon Clutter said. "This class gives you the opportunity to put your hands on different manufacturers."
Clutter, of Orlando, said they practiced on different fire truck machinery including a 1997 truck, the oldest model, and another that is only two or three years old.
"You get the old technology to the newer technology and can compare the two side by side," Clutter said.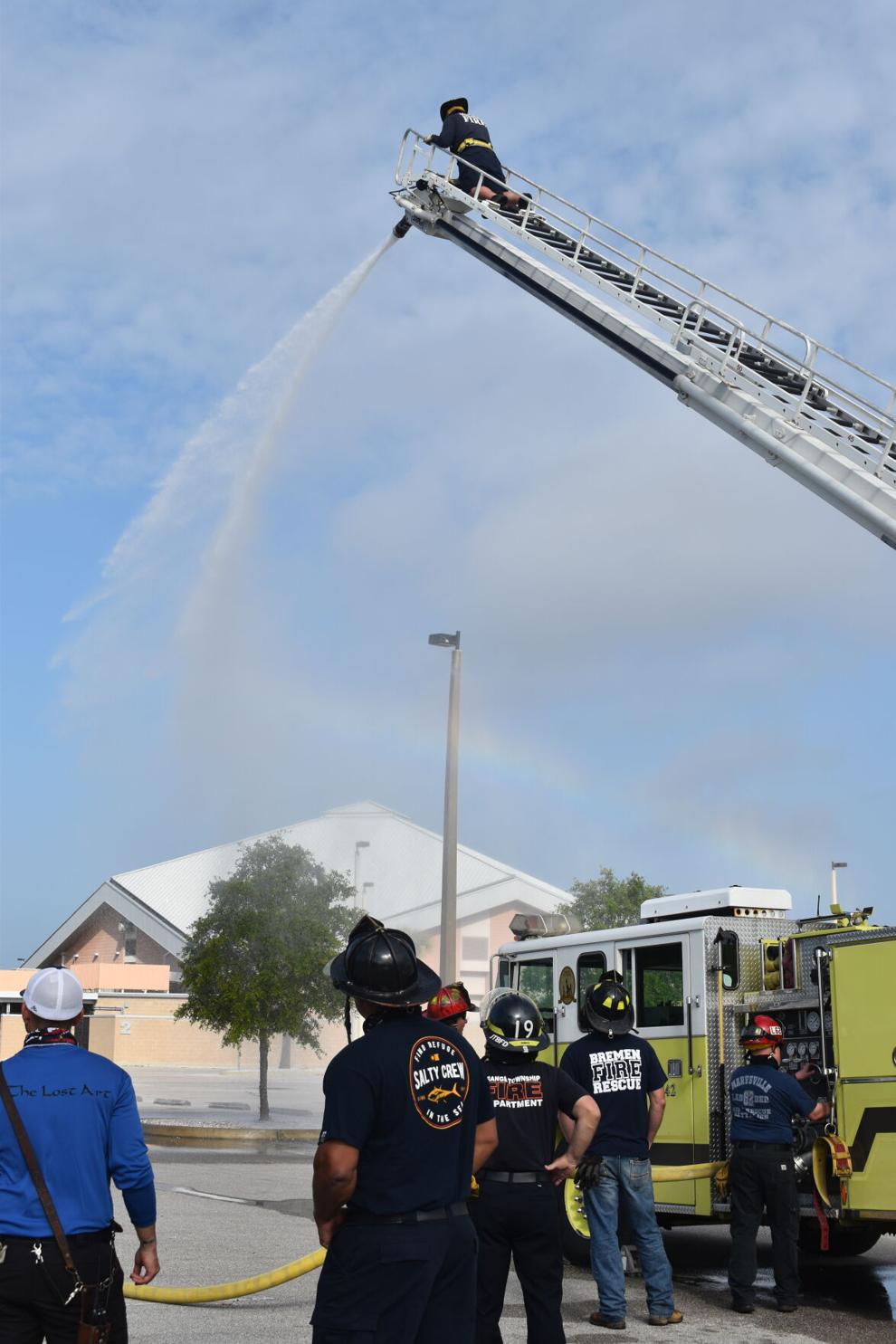 This year, there were 50 participants including the instructors, but they were not all from Sarasota County.
Charlotte County joined the training course for the first time this year while some firefighters traveled from as far away as Washington.
With the different firefighters training, not everyone was comfortable being up 100 feet in the air on the aerial ladders.
"I prefer my feet on the ground but the job's got to get done somehow, so you have to learn to overcome. I am not scared of the height but I am more scared of the fall," Bailiff said.