SARASOTA — Former President Donald Trump continued his claims of a rigged election at his first Florida post-election rally Saturday night in Sarasota.
Tens of thousands of cheering supporters filled the Sarasota Fairgrounds for the "Save America" tour and the return of Trump rallies, which kicked off last week in Ohio.
While entering the stage, Trump acknowledged the many supporters present who waited through the heat and rain for his speech.
"I'm thrilled to be home in the great state of Florida," Trump said. He mentioned how he was glad Sarasota was one of his earlier rallies on his return tour, in which the crowd chanted, "We love Trump."
The tour builds onto the last four years of Trump's presidency and continues his America first movement.
"When I was president, it was always America first," Trump said.
Within this movement, he used the Sarasota rally to support the local Republican leaders and the upcoming 2022 state elections.
"We have a lot of great people here tonight," Trump said about the state Republicans.
He recognized local Republicans, which he said many were friends of his, such as U.S. Reps. Vern Buchanan and Greg Steube along with Sarasota County Commissioner Christian Ziegler.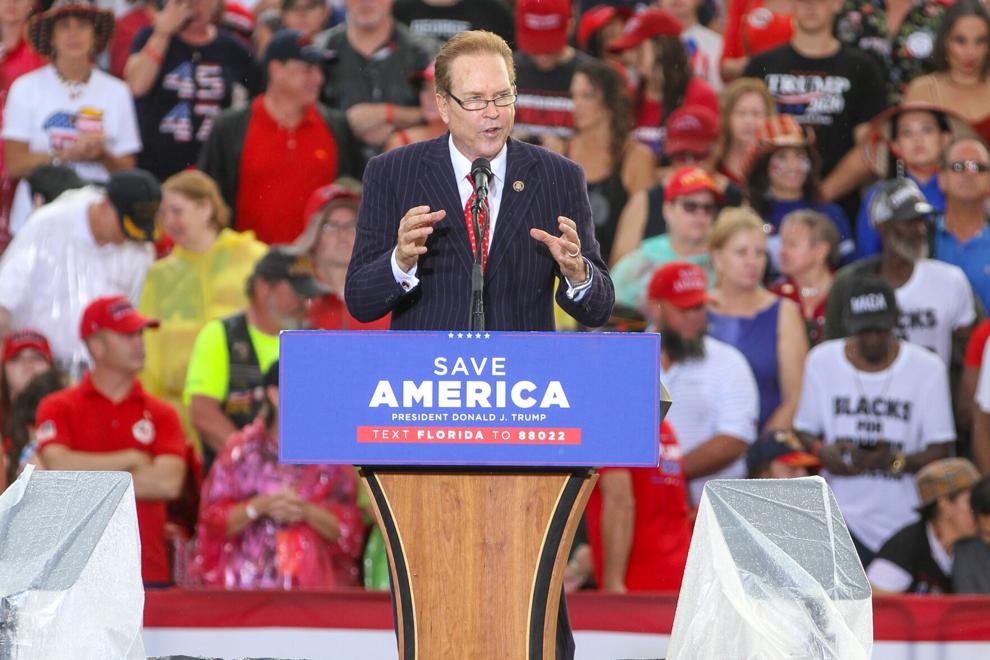 "These are the people that made our country great," Trump said.
He also mentioned "his good friend" state Sen. Joe Gruters.
Trump's main focus was on national politics and the country since he left office.
"We've had about six months of Joe Biden," Don Trump Jr. said which was met with many boos from the crowd.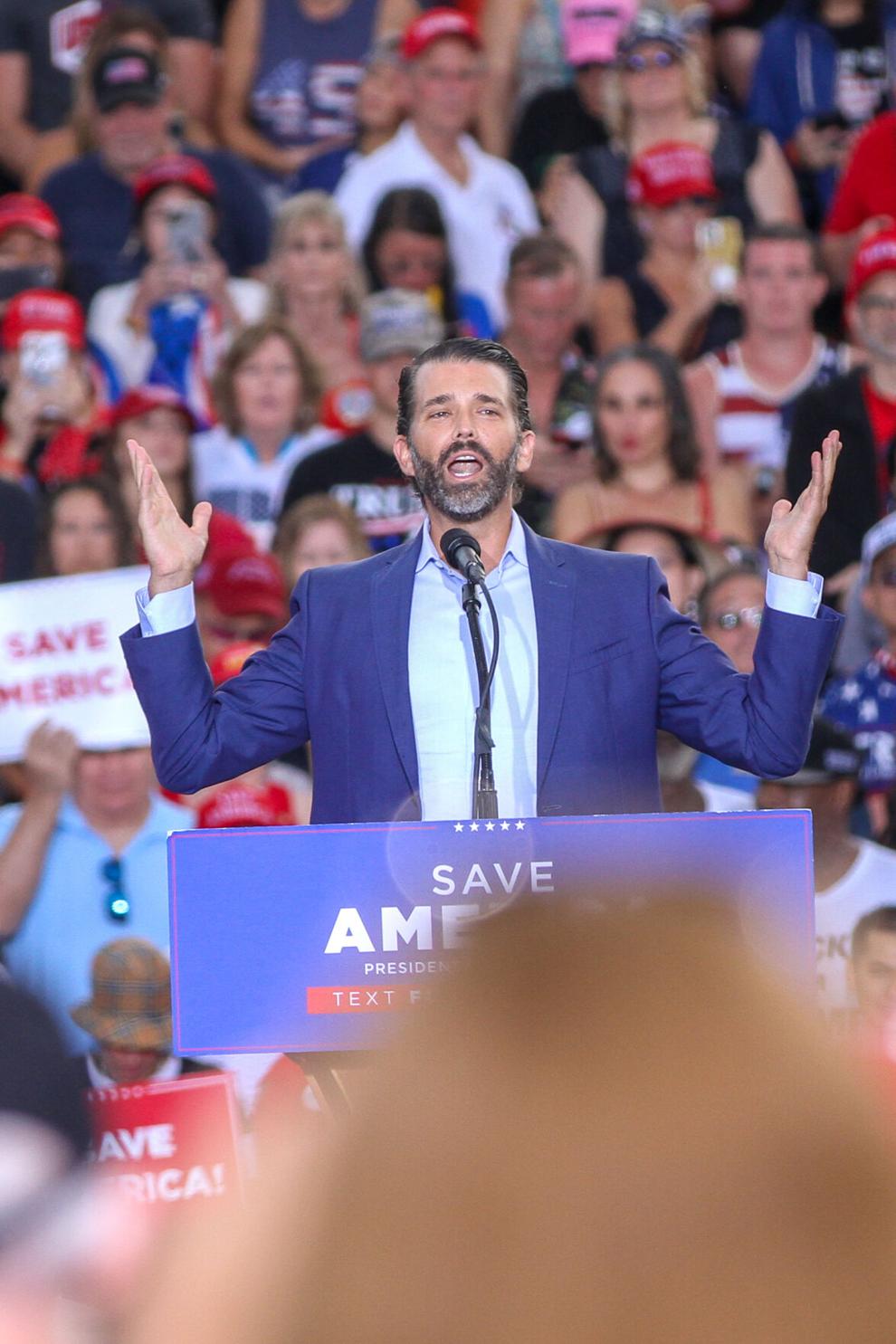 Trump talked about critical race theory and transgender athletes — among many other things — and asked for help from his supporters regarding the future of the country.
"Free speech is under assault like never before," Trump said.
He commented on the immigration policies since the Biden administration has been in office. He talked about criminals and murderers coming over the Mexican border, which he called a crisis.
"How the hell is this good for our country?" Trump said about the immigration policies. The crowd then chanted, "Build that wall."
"We are witnessing an illegal mass migration," Trump said.
Like in many speeches and comments post-election, Trump also continued to call the election stolen or rigged.
Along with these statements, the crowd immediately booed.
"We are going to elect a Republican Congress," Trump said.
Trump also made sure to comment on the recent indictments of the Trump Organization and Chief Financial Officer Allen Weisselberg. He said the radical left, which he called vicious, were on a witch hunt against him since he took office.
"The harder I fight for you, the harder they come after me," Trump said.
He also touted his involvement in speeding up the vaccine before he left office.
"Probably no president has done more than we have, the Trump administration," Trump said.
While he did not announce a run for the 2024 presidential election, many believe this tour will serve as a platform for a potential third campaign. However, he did hint at looking forward to the next presidential election.
The all-day rally concluded with fireworks and cheering.
"I'm far more popular now than on Election Day," Trump said.