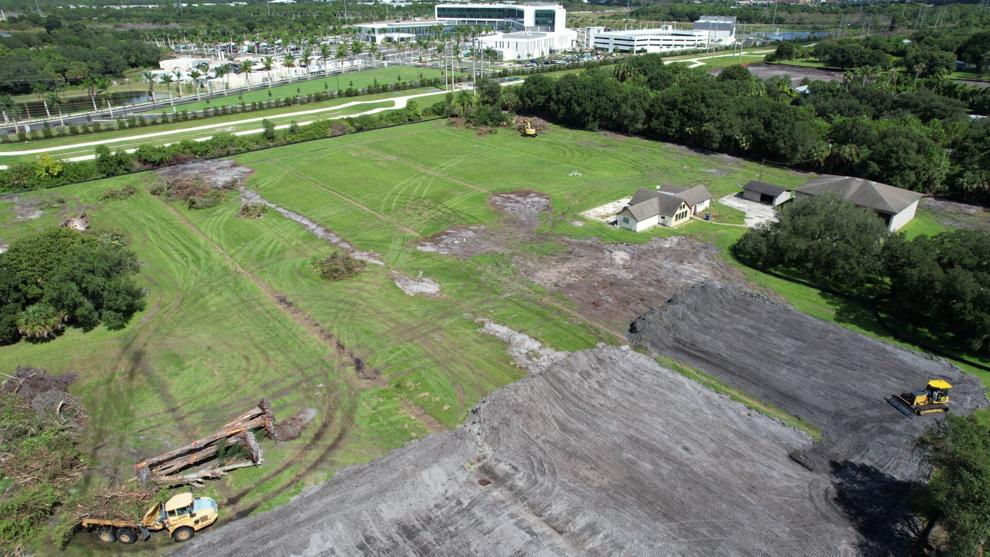 VENICE — Besides providing medical services, Sarasota Memorial Hospital (SMH) saw its Venice campus, set to open in the coming weeks, as a way to build up the base of physicians in South County.
The campus includes a medical office building for doctors affiliated with or who have privileges at SMH to establish or expand practices.
That's a predicate to the eventual construction of a North Port hospital, SMH leaders have said.
The new hospital's reach is proving to be even greater than anticipated, according to Liz Casto, medical leasing and sales director for CASTO Southeast Realty Services.
CASTO is breaking ground Oct. 29 on two 50,000-square-foot medical office buildings of its own, just south of the hospital campus along Pinebrook Road.
She said she has seven leases for Building 1, with another 10 or 11 expected, and two for large spaces in Building 2, construction of which will begin about five months later, Executive Vice President Aaron Ruben said.
It probably will have six or seven more tenants, Cook said.
Several tenants are affiliated with SMH, she said, while others have a North County office and are looking to get established in South County.
But some are in neither category, she said.
A medical practice on the east coast has signed a lease, she said, and representatives of one in Fort Myers are coming for a look this weekend.
She's even had inquiries from out-of-state practices and thinks a few of them will lease space as well.
The mix of specialties will be "multi-disciplinary," she said.
The names of most prospective tenants are being kept under wraps, but Cook confirmed that 360 Orthopedics, Arsenault Dermatology and Infectious Disease Associates have signed leases.
Primary-care physicians, a cardiologist, a plastic surgeon and a dialysis center have signed as well, she said.
Ruben said that construction of Building 1 will take about 10 months, with build-out of tenant spaces adding another 90-150 days.
The site plan was drawn to protect as many trees as possible, he said, including a grouping near Pinebrook Road that will be designated as a wellness area for the complex.
Infrastructure improvements will be made at the same time under a joint agreement among CASTO; Watermark of Venice, a rental community under development along Curry Lane; and Catalyst Healthcare, which is building a rehabilitation hospital two parcels over from the medical office buildings.
CASTO is working with Florida Power and Light to get permission for access to the SMH campus across an FPL power line easement lying between the hospital and the medical office buildings site.
FPL is supportive, but protective of its property rights, Ruben said. Assuming the company agrees to allow access, then SMH will be approached about it, he said.
CASTO has a good relationship with the hospital, Cook said.
The third-generation company also has a 77,000-square-foot building in Lakewood Ranch with an imaging center, a dialysis center and an ambulatory surgery center as tenants, she said, and is looking at the Wellen Park area for expansion.