VENICE — Nearly two years after receiving approvals for a new hospital site from Sarasota County, Venice Regional Bayfront Health announced it's dropping the project in favor of renovating its existing building and adding outpatient facilities.
Plans had called for a 210-bed hospital and a medical office building southeast of the Jacaranda roundabout. The fate of the existing 312-bed facility on the island was left somewhat up in the air.
"Changing competitive dynamics compelled us to reevaluate how we could best apply our resources to thrive and serve our patients," CEO Kelly Enriquez said in a Thursday news release. "We determined that through targeted investments in services and outpatient locations and reconfiguring the current facility to meet patient expectations we can enhance the care we deliver, and improve the experience of our patients and physicians."
The approved site may still have a role in the hospital's plans, though.
"We are looking at options for the property on East Venice Avenue but no decisions have been made at this time," a second news release, distributed Friday, stated.
In January 2019, the County Commission conditioned the approval of the site on VRBH's agreement to improvements to East Venice Avenue to handle a higher volume of traffic, and to Fellsmere Road, which provides access to the property.
The latter project has been dropped as well.
"Expansion of Fellsmere Road is not part of our plan," the Friday news release states.
A change in the use of the property would require an amendment to the binding development concept plan the county approved.
At the time VRBH was given a three-year deadline to have the hospital under construction or risk the county undoing the approvals for the site. VRBH waived the right to object to that as a condition to getting the approvals.
VRBH and Sarasota Memorial Hospital were both approved for a certificate of need by the state in December 2016 and both CONs were issued in 2018 after surviving challenges by competing facilities.
SMH's project — a full-service, 110-bed hospital in the city of Venice at the southeast corner of Laurel and Pinebrook roads — rapidly received the few city approvals that were needed.
It took months, however, before the county gave VRBH the land-use changes it required for its site.
SMH's Venice facility has been under construction for more than a year with a projected completion date next fall. VRBH never broke ground, though.
Parent company Community Health Systems embarked on a divestiture program that greatly reduced its holdings, leading to persistent rumors about the hospital and whether it was for sale.
In addition, the state's CON program was abolished, and with it a state deadline for getting the project underway.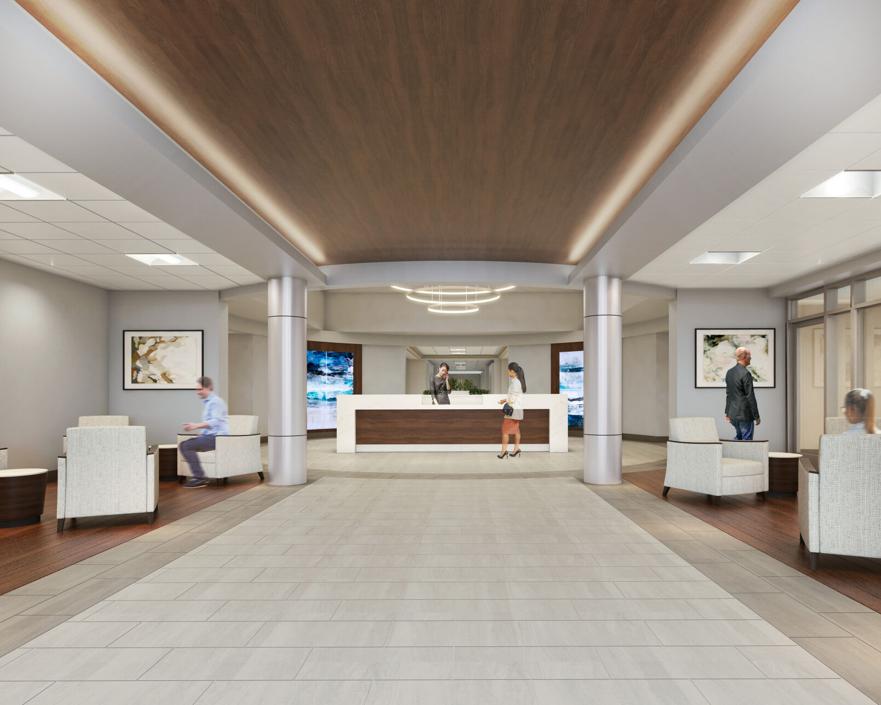 VRBH brought in a consultant to conduct a "strategic market review," resulting in the decision not to go forward with the new facility.
Instead, according to Thursday's news release, CHS will be making a multi-million dollar capital investment to upgrade the existing hospital.
"Millions of dollars have been invested in the hospital to facilitate the delivery of safe, quality care," Friday's news release stated. "The new capital investment plan will build upon those investments to advance patient care and experience, enhance efficiency of operations and upgrade our current facility."
Planned improvements include "expanding inpatient and outpatient surgical capacity and creating a comprehensive surgical unit on the north wing of the hospital's second floor," the earlier release states.
In addition, the Emergency Department will be renovated and patient rooms will be "predominantly" converted to single occupancy, as had been planned in the new hospital.
"We are entering the planning and design phase and will share more information about these projects as that develops," Friday's release states.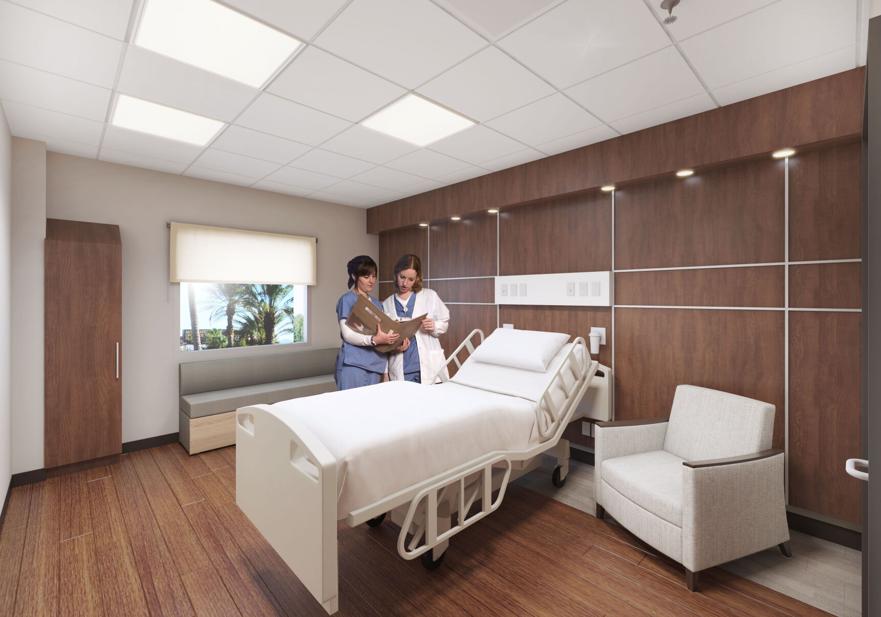 VRBH will also be looking to develop new outpatient centers.
The hospital currently is affiliated with Gulf Coast Medical Group, which has an urgent-care office on East Venice Avenue.
"Venice Regional has a long history of caring for Venice residents and adapting services to meet the community's needs," Board of Trustees Chair Lynn Joyner said in Thursday's release. "We are confident these plans — along with the hospital's continued commitment to high-quality cardiac, bariatric and orthopedic care — will meet the needs of our patients now and in the future."
Work is progressing on SMH-Venice, which has undergone some modifications because of the pandemic.
"In addition to regular negative-pressure isolations rooms included in patient care units across the hospital, SMH added a negative-pressure ventilation system to convert all or a portion of our ICU/critical care pods to a pandemic unit in case it is needed," a news release states.
The 365,000-square-foot, five-story facility will be hurricane hardened as well.
It's expected to open in the fall of 2021 with 110 private patient suites, a 28-bed emergency center and eight surgical suites but has been designed so all those capacities can be doubled to meet demand.
"We remain committed, as always, to bringing our 5-star-rated care to the people of Venice and surrounding South County communities," Sarasota Memorial Health Care System CEO David Verinder said in the release.