OSPREY — Mary's Chapel at Historic Spanish Point was transformed into an ark floating above an underwater Florida 300 years in the future during the play "Make Thee an Ark."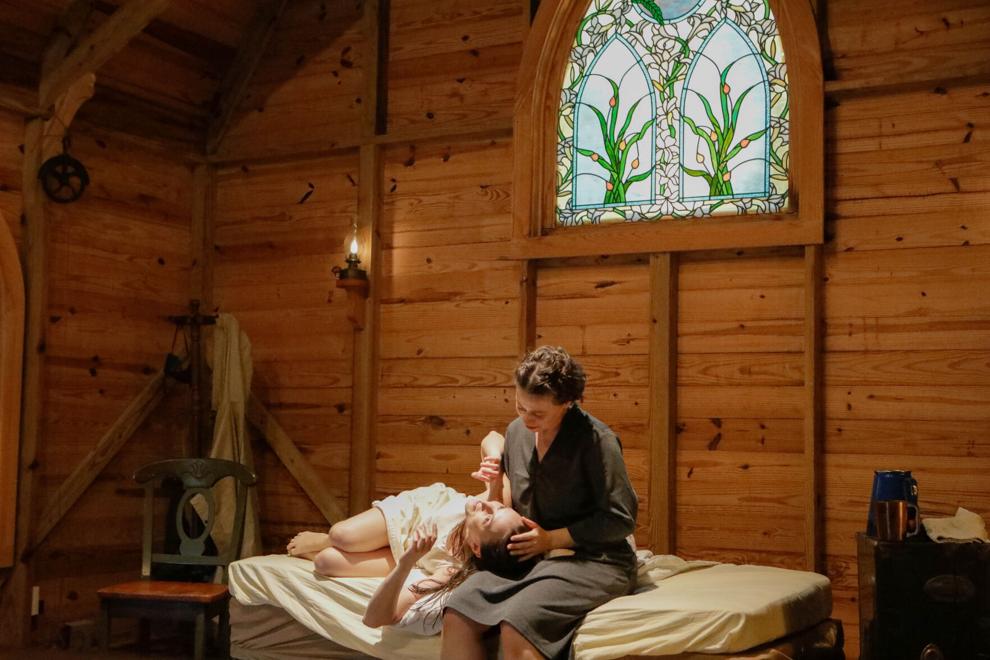 The play made its premiere in the intimate chapel setting over the weekend.
"Make Thee an Ark" was directed and imagined by Raychel Ceciro and written in collaboration with Logan Gabrielle Schulman and Sam Sanford.
It was set around the looming topic of climate change and its effects on humanity, while tying in religion and the second coming of Noah's Ark.
Taking place 300 years in the future, three characters are shown on board the New Ark floating over what was once Florida.
"Make Thee an Ark" combines the future with the past through stories told of Florida before the rising sea levels took it over.
Two sisters, Ginny and Liza, talk about the long forgotten history of Florida as one sister battles with a sickness caused by climate change.
Alluding to the religious story of Noah and the ark, Pastor Sims on board of the New Ark attempts to assure the people of the boat through faith and hope.
However, as a big hurricane approaches threatening the ark, that faith is tested.
Through intense monologues, the performers portrayed the seriousness of climate change and the effects it could have on humanity.
The close setting in the chapel imitated the ark and made it feel like the audience was along for the floating journey with the characters.
Despite a limited audience in a small space, the chapel was put to good use with sound and lighting effects adding to the experience.
As the audience walked in to take their seats, they were greeted with wave sounds of floating on the New Ark.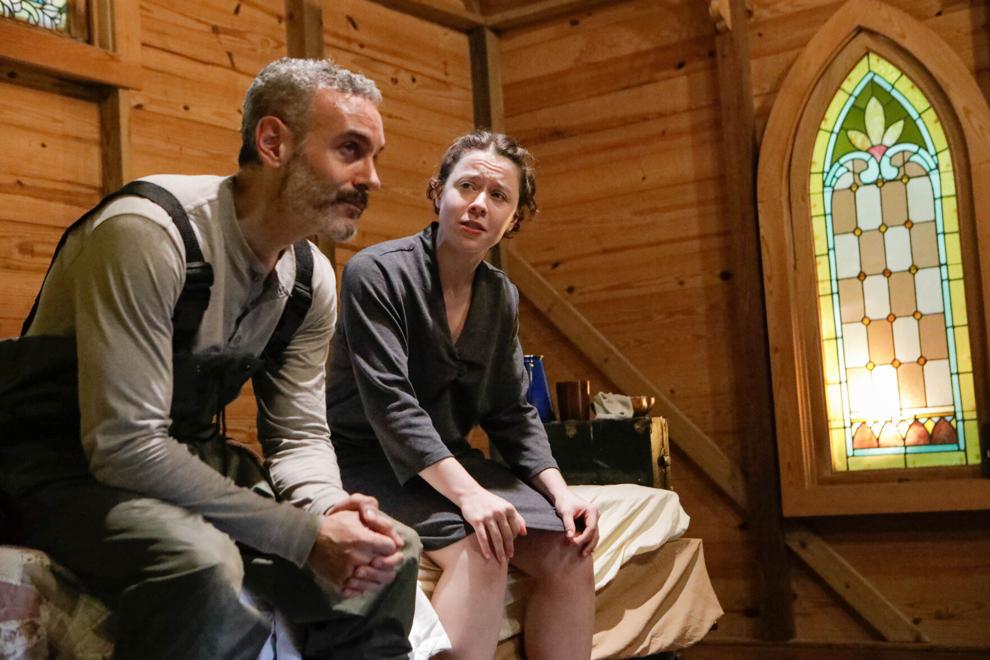 Even the overhead light would sway at points to even further cement the feeling of being on a boat.
The performers also used the entire building as their stage by walking up the aisles and using the chapel door frequently.
While the overarching topic was sad, the performers did well in drawing in the audience to make them feel the emotions they were portraying.
The attendees were moved and felt for the message of "Make Thee an Ark." The ending erupted into a long applause for the cast and crew.
There will be four more performances of "Make Thee an Ark," Oct. 15 at 6:30 p.m., Oct. 16 at 1 p.m. and 6:30 p.m., and a free performance on Oct. 17 at 1 p.m.
Following the final performance on Sunday, there will be an Ark Dialogues Panel discussing the use of Sarasota history and how the play used history to talk about the possible future.
Free registration for the reception and panel can be found at bit.ly/2WZEWBc