SARASOTA — Come Monday, things may not be alright for Sarasota County Schools.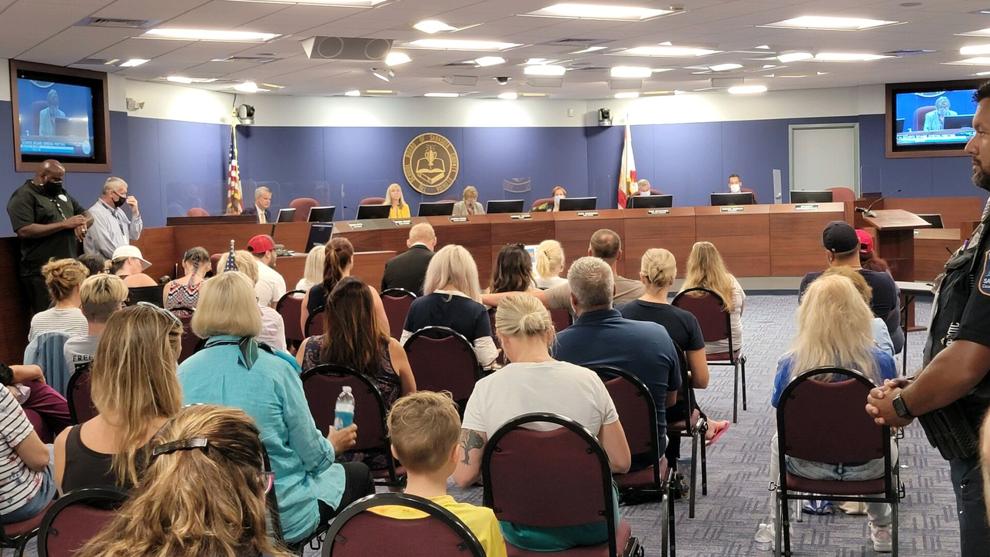 An online campaign is suggesting about 200 teachers are going to take the week off while parents protest at all the schools, and students will either stay home or may refuse to wear masks.
It's the start of the next moves against mask mandates. The Sarasota County Schools Board approved, 3-2, a mask mandate that went into effect on Aug. 23, but on Aug. 30, it will be enforced.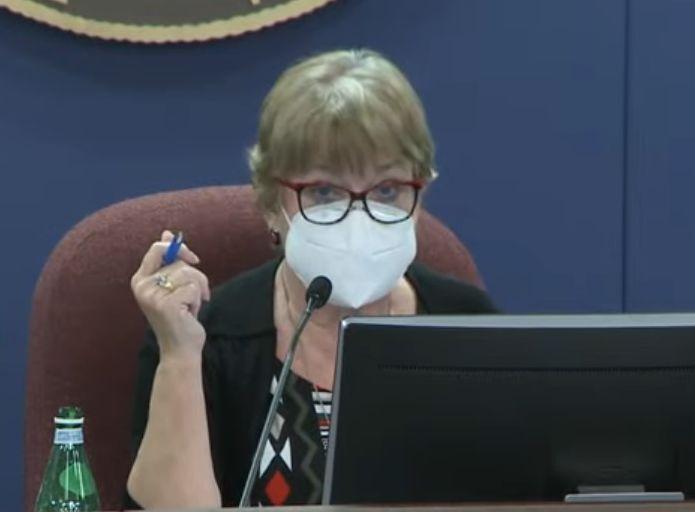 What is real and what is rumor isn't clear.
Moms for Liberty leaders initially scheduled interviews for Friday with The Daily Sun, but the three members delayed those when a court ruling Friday from a Leon County Circuit Judge sided with parents who had challenged Gov. Ron DeSantis' executive order barring schools from requiring masks.
"Moms for Liberty will be making a unified written statement in the near future," member Julie Keeble said late Friday.
Keeble, on her social media, was hopeful of a "staff blackout" happening Monday through Friday.
Administrators of a social media page suggesting Monday is a day of reckoning for the district didn't respond to multiple requests for comment.
Sarasota County Schools Board member Bridget Ziegler was originally a part of Moms for Liberty.
She reacted Friday night after seeing the ruling against DeSantis. The judge, in part, ruled that the laws he had signed were being used only partially, with the judge reading the full text of one of the new edicts to showcase a local school district had the right to make local judgment when it came to student health and area needs.
"It's pretty wild to see a ruling on a law that is literally titled 'The Parents' Bill of Rights,'" Ziegler said. "While I am confident this ruling will be overturned in appeal … no matter the outcome, all of this underscores just how important it is to be engaged in your child's education."
Ziegler has said she's no longer with Moms for Liberty, but supports the group's efforts.
Late Friday afternoon, Sarasota County Schools Superintendent Brennan Asplen sent a message to district parents, teachers and students. It was all about Monday and the ongoing fight against COVID-19.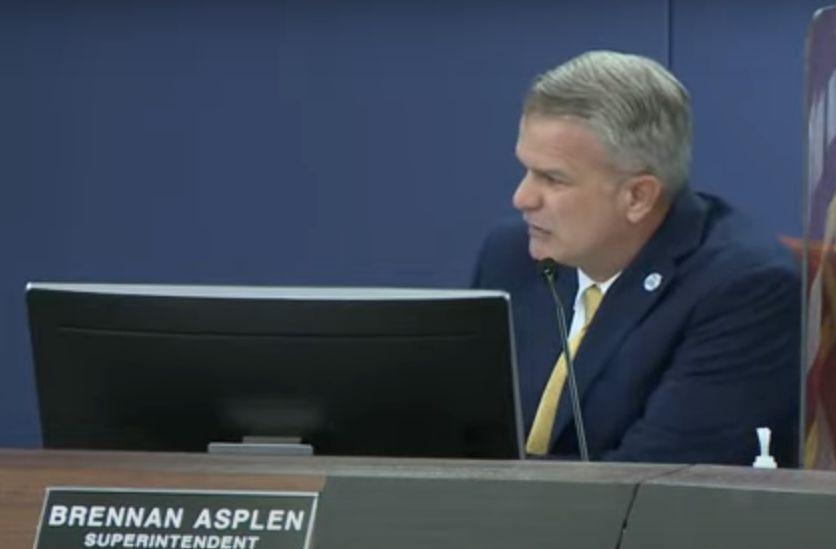 "Any student not wearing a face mask — without a medical exception on-file — will be considered out of compliance with this policy," he said. "If a student declines to wear a face mask, their parent/guardian will be called to pick them up from school. Our children need to be in school — please help us keep them actively engaged in their education in a constructive, supportive climate."
COVID-19 has had a deep impact on the school district this school year.
"We currently have over 3,000 combined students and employees out of school & work for isolation and quarantining," Asplen said in his email.
The district's mask mandate is set for 90 days, but can be nixed early if positivity rate gets lower again, he noted.
There was also a post stating that many parents are planning to show up at schools on Monday with their children unmasked.
District spokesperson Kelsey Whealy said the district worked up a plan for the district.
"Ample notice has been given about the temporary emergency face mask policy and it's implementation date. It's the district's expectation that all School Board employees adhere with all School Board policies, and we hold our school communities to the same high standard of decorum," she said.
"We are hopeful that our families and the community at-large will help us in our efforts to create and model environments of excellence that prioritize compassion and resiliency to enable all our students to learn, grow and thrive," she said.
Groups opposed to masking up have seemingly been vocal in the community. They spoke at a recent School Board meeting, demanding an overall mask mandate be rejected while School Board chair Shirley Brown slapped her gavel and cleared the room when the atmosphere became heated.
That's when Sarasota resident Jules Scholles first took notice of the groups against the mask mandates.
"I was watching it and saying: 'That's not true.' They were so loud, so disruptive … so I started looking into them and where they were getting their information from," Scholles said. "They are using alt-right sources. They have any scientific data attached to them — or, if they do, it's a scientific front, like a study that has not been peer-reviewed."
Scholles started reaching out on social media to members of the groups. She wanted to know where they were receiving the information.
"Any time I ask where they get their information, they get angry," she said.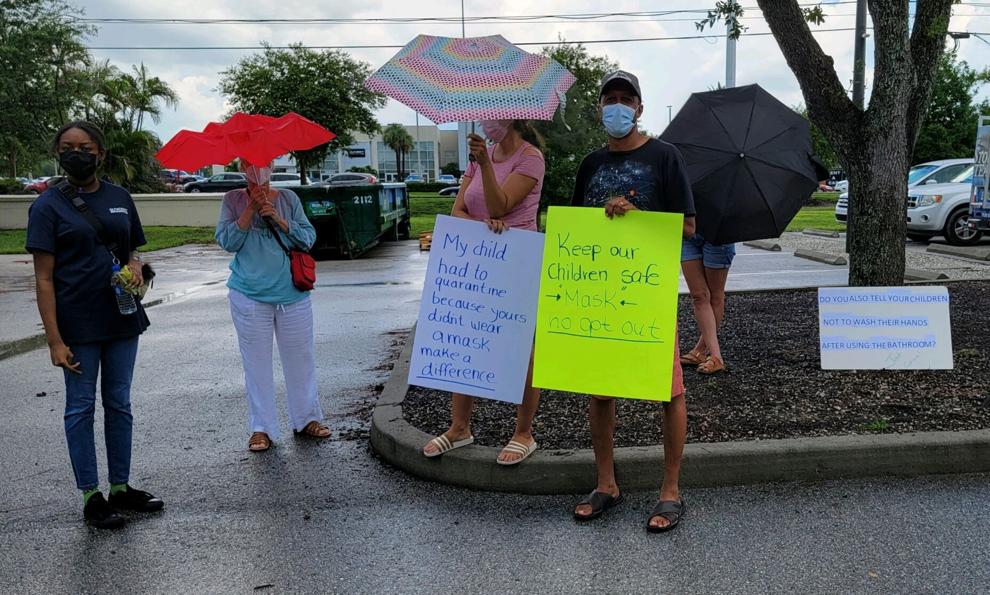 And it has become reciprocated. She is creating her own group to counteract Moms for Liberty and Sarasota County School District — Transparency Project.
"I'm pissed. Enough's enough," Scholles said. "The misinformation out there being spread by alt-right groups is insanity. You provide them with facts and they are literally unwilling to look at it."
Meanwhile, in Venice, a chiropractor has started signing waivers for families that don't want their children to have to wear a mask.
Dan Busch, with Twin Palms Chiropractic Health Center, said he's had "a few" families coming in each day seeking the opt-out paperwork, and said he does an "anatomical exam," of the students.
"An obstructed airway is definitely detrimental to a child's health," he said.
And a mask, he believes, can lead to an obstructed airway. There have been "a lot" of complaints, Busch said.
"A lot of people complained about headaches, blurred vision, showed signs of hypoxia," he said.
A copy of one of his orders has been placed online. Problematically, it's completely blank aside from his name, signature and health care provided license number.
An area of the paperwork which is supposed to have Busch write the name of the patient and a check mark next to either "cannot wear mask — face shield — both" is blank.
He wasn't sure how that happened, suggesting it troubled him and saying it may have been a mistake or someone using a computer to change a document.
"It's like anything — you can edit," he said. "I prefer that not to happen."
He said he didn't believe people with a healthy immune system needed to wear masks and has similar beliefs about vaccines. He said he has mixed beliefs on the benefits, saying that, for some people, there are "great" benefits. But he believes natural immunity is key, although he noted that variants can make COVID a bit "like the flu" down the line.
He received a degree as a doctor of chiropractic and has been working in Venice since 2001, according to his website.
"We help with different breathing disorders caused by neuromuscular disorders," he said.
He said he is still looking at incoming information on COVID-19 and how to fight it moving forward.
"I'm very interested in that and I'm looking for that research," he said.
In Sarasota, Scholles has been actively researching and reads online statements suggesting scientists can't be trusted; that people shouldn't get vaccinations; that masks don't work.
"There are 49 peer-reviewed studies that say (masks) do — none that say they don't," she said.
She believes mask opponents are a big group with outside funding and quick to be "loud." She also believes they are "pawns" in an effort to work toward school privatization and stay on track with the Donald Trump presidency.
"This is absolutely political because their guy didn't win," she said about Trump's loss in 2020.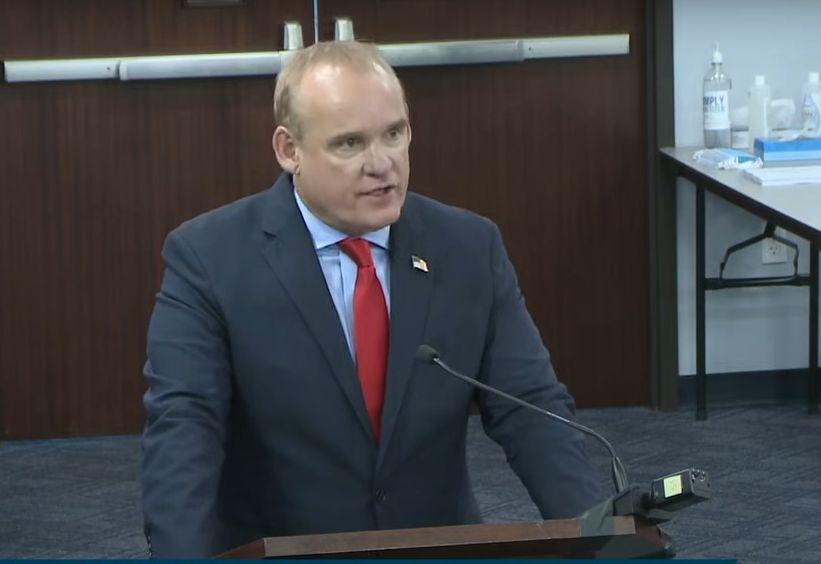 Scholles said she is working to organize a new group.
"(The) conservative faction is trying to declare liberty by stripping everything that schools offer, including safety," she said.
She equated it to smoking in public. What was once common and legal is no longer an assumed right in public. That convolution between facts and fear, she suggested, has damaged common sense.
"They are basing it on opinion and not science, and it is causing a huge rift in our community and people are dying."
Come Monday, it's unclear if there will be protests, a teacher blackout or students refusing to wear masks in Sarasota County Schools. But in his message, Asplen struck a hopeful note.
"I know we can help slow the spread of COVID-19 in our community — and help move our community's positivity rate below 8% — if we work together and use all mitigation efforts possible. Wearing a face mask is showing you care," Asplen said. "Please mask up."