Do you picture yourself walking down the aisle in the perfect wedding gown? If you're about to say "I do," you've probably been searching the internet and looking at bridal magazines to see the latest trending styles.
Most of the time bridal gown designs are chosen based on the wedding's "theme"—modern, rustic, ethnic, traditional or "grandmillenial" (a combination of modern and nostalgic). Or you may want it to fit your venue's décor—simple and more casual for an outdoor garden setting, traditional and classic glamour for an elegant cathedral or maybe more rustic and natural for a barn wedding.
Sometimes gown styles are determined, in part, by family members or friends, if you can't decide what's right for you.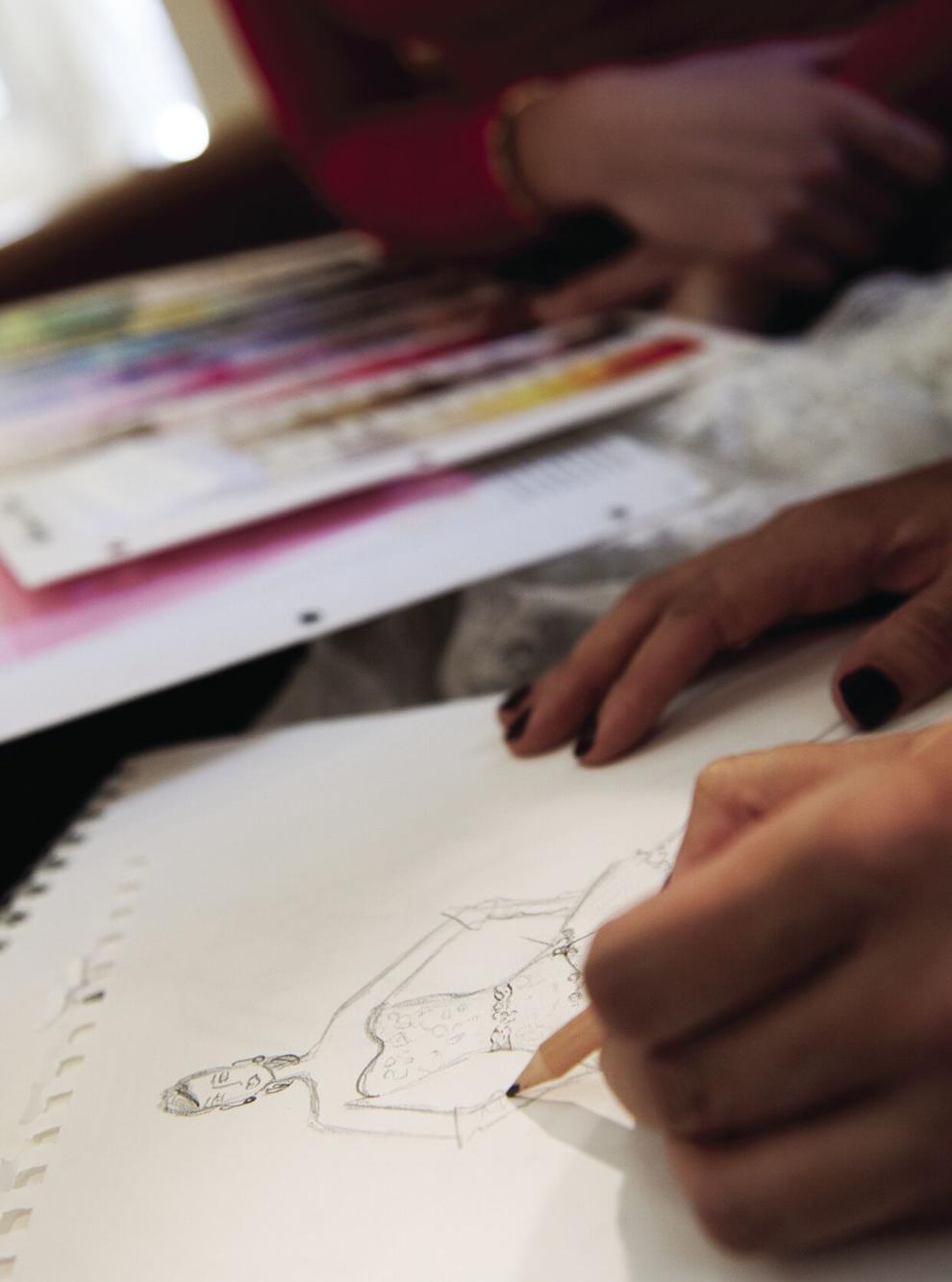 But if you're wanting something truly unique and unforgettable, Lily Rivera can help make your vision come true. Though trends, venues and themes may influence her gown designs, unusual elements like scents, songs, places and especially fabrics give Rivera some additional creative inspiration for her custom wedding gowns that are designed by her and handmade in her flagship store in Punta Gorda, Lily Rivera Bridal & Alterations.
"Each design is thought out with the highest standards … and matched with the best quality fabrics and unsurpassed hand finished touches that give each gown a high-end couture feel and look at attainable pricing (that includes fittings)," Rivera explained.
One of Rivera's clients, Peyton Lamoureux-LaGrasta, commented, "Lily is such an amazing person and she takes her time to make every detail as perfect as possible. Not only is she great, but so are her prices and timing … I am beyond happy and can't thank her enough for making my dress perfect!"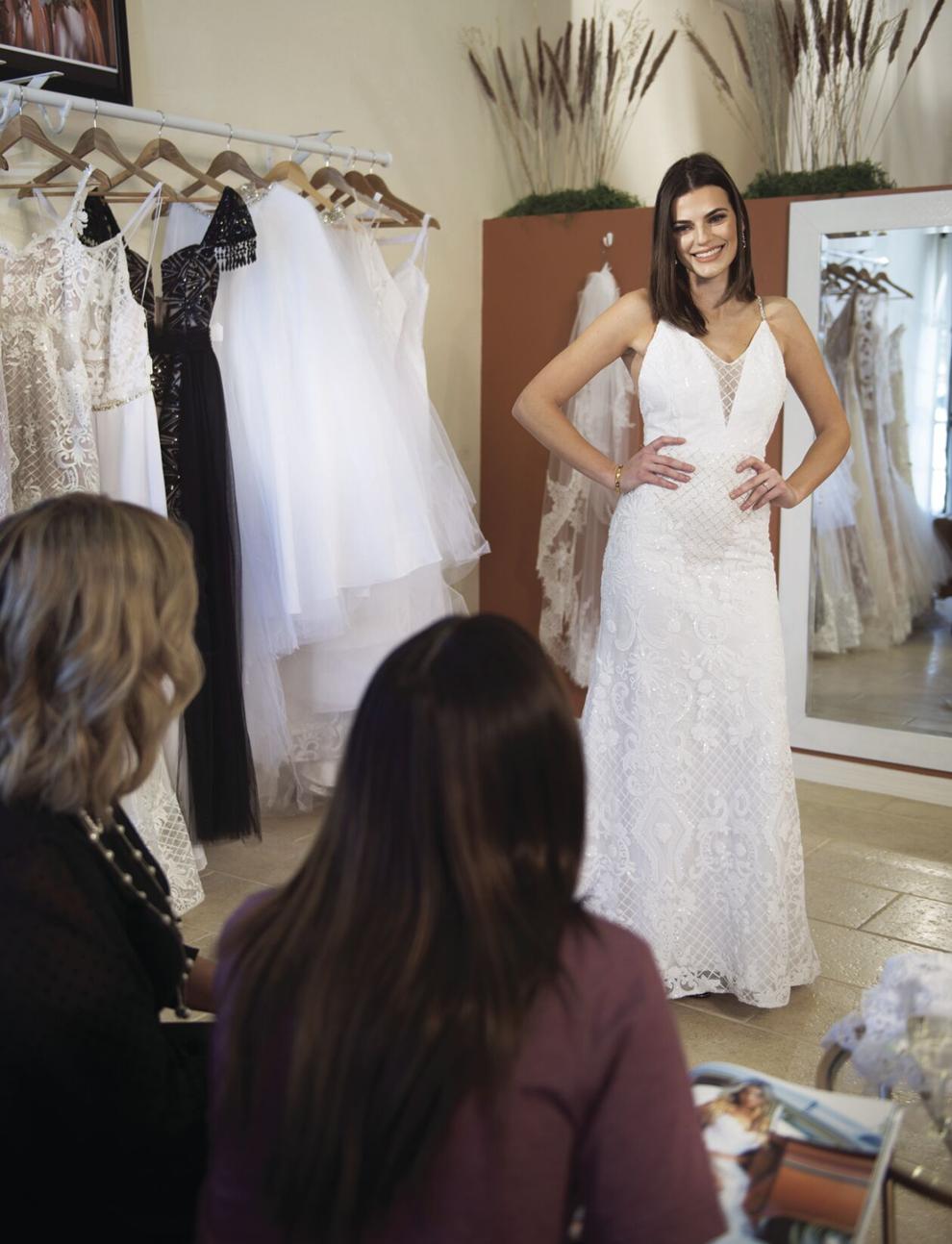 What sparked Lily Rivera's interest in creating custom wedding attire? Her grandmother, Doña Javita (now 96 years young), was always sewing. "She was my inspiration. She's the reason," Rivera said, adding, "I designed, she made."
Rivera was born in Puerto Rico, but grew up in Massachusetts. When she realized what her dream career was, she chose to attend Bay State College in Boston to study fashion design.
Her career began with part-time employment in two different bridal shops in Brockton, Massachusetts (near Boston), where she filled the role of model, seamstress and sales associate. Rivera went on to become a product manager for Simplicity Patterns creative group. She also worked at Sarah Lee for Hanes Apparel and Chico's as a technical designer.
Simplicity wanted her to move to Antioch, Tennessee (near Nashville), but when she checked it out she realized she didn't like the weather there. So she made the decision to relocate to Southwest Florida and started doing alterations. That was 10 years ago.
Upon moving to Southwest Florida, Rivera attended Edison State College to learn business administration with the thought of one day owning her own store. Five years later she moved from North Port to Punta Gorda. "I've grown to love this area," she said.
Now Rivera also creates custom bridal gowns at Lily Rivera Bridal & Alterations. The process that begins with getting to know the bride. Her first question to each bride is, "What's your vision for the day?" She listens carefully, and even looks at their Pinterest boards to help understand who they are and recognize what they might want. Silk? Lace? Beads? Long? Short? Fancy? Simple?
Rivera said her goal is to make every bride "feel like she is the most beautiful woman in the world." And to accomplish that, she sketches her own designs that she feels will work best and chooses the potential fabrics from her own collection. She shows various options to the client and allows them to select their favorite design, fabrics and added special touches.
After the design choices are finalized, Rivera makes the pattern, sews the gown by hand and makes sure it fits properly.
"Our process usually takes 2-3 months, which is probably faster than online or typical store purchases. Since (their gowns) are ordered from other countries, it (usually) takes six months to one year for the average dress," Rivera said.
Rivera did recently make a "custom-custom very elaborate" gown that took six months. It included hand-embroidered lace and 500 Swarovski crystals! Anything is possible!
More than just bridal gowns
Rivera's creative endeavors now also include designing and making custom bridesmaid gowns and flower girl dresses that match the bride's dress. And, though bridal is forever her passion, she has expanded her range of design talents beyond the wedding day.
"I can now dress you for the honeymoon, for the trips, and the little princesses in your life!" she said.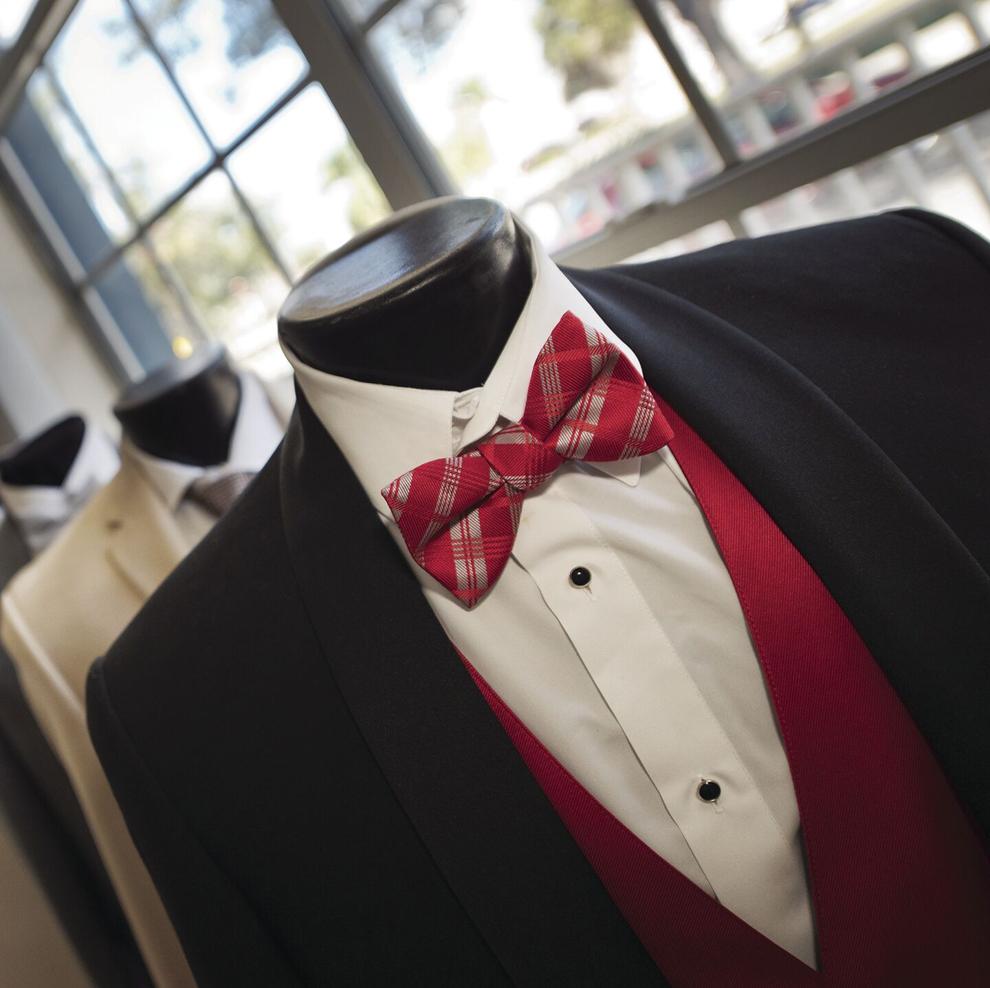 For example, late last year Rivera created a formal gown and shipped it to Puerto Rico for a traditional Quinceañera, a joyous and festive event celebrating a girl's 15th birthday and symbolizing her transition from childhood to womanhood.
To help with the gentlemen's preparation, she also does suit tailoring and tuxedo rentals for weddings and special events like Mistletoe Ball and CARE Ball, providing onsite fittings in a separate dedicated area of her store.
Rivera even does alterations and changes to family heirloom gowns.
Lynn Maria Mongiadini commented, "Lily transformed my late mother's gown for my wedding last year … then tenderly stitched two christening gowns for my freshly hatched niece and nephew as well as made a handkerchief for my son to give his future wife one day. Lily, you are heaven sent to make these visions a reality. Thank you."
"The connections we have made with brides over the years are priceless," Rivera said. "I end up with friends, and some have become like family."
Rivera's talents and business plan have created a successful business. "It's been amazing! Non-stop!" she exclaimed. And it's expanding.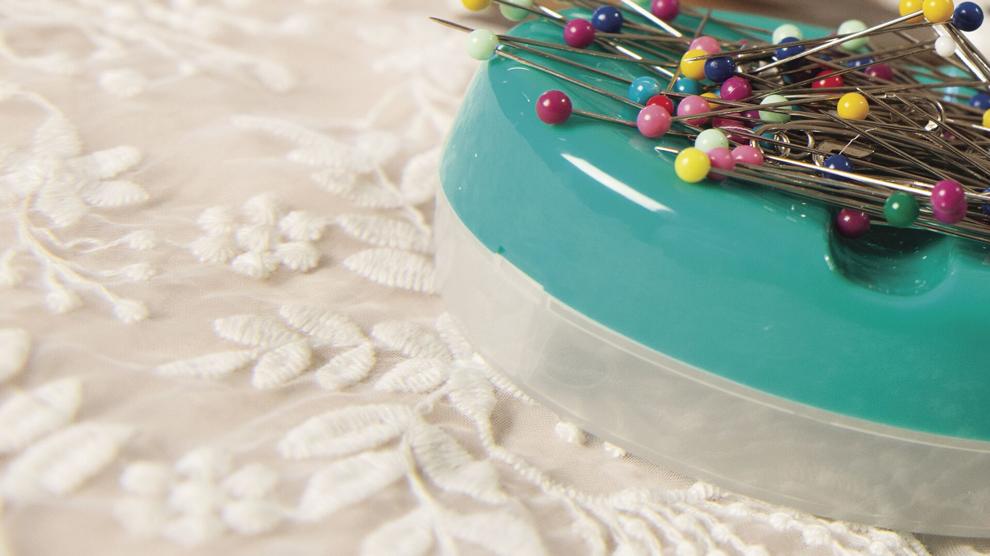 Though her store doesn't handle a typically large selection of generic bridesmaids' dresses, she does have a few in-stock options that would also work for special occasions and proms.
Since the custom-designed bridal gown business is growing, she's working on getting better equipment to increase her productivity. And, she's now getting into the phase of manufacturing some of her gowns to be distributed wholesale to boutiques and shops all over, starting in Fort Meyers and the rest of Southwest Florida before expanding to the east coast and beyond. She has several stores that have expressed interest and was excited to sign her first official account with Jeannine's Bridal in Fort Myers just before the start of the new year.
"I'm going slowly with the process," she said. "Right now it's just me (creating the gowns).
"I could easily source to China, but I want it all to be made in the USA, locally. And I think brides are loving that concept."
So she will be hiring additional staff to help make that happen. Getting skilled seamstresses is difficult, she said, but, if necessary, she will hire some workers from her native country, Puerto Rico, and have them relocate here.
Rivera sketches her own designs for the mass production and is working on 2022 concepts already. And, since one of the elements that sparks her creative process is "places," she's also currently designing a special collection she calls "The World is My Oyster." Her inspiration comes from all over the world and includes the international "flavor" that their weddings feature, and that other designers are putting on, in other countries. For example, she said, "In the Middle East, it's all about the sparkle."
Obviously, Lily Rivera loves her work and loves to make magic, romantic moments and memories happen for everyone.