WELLEN PARK — A contingent of the region's Atlanta Braves fans made themselves at home in CoolToday Park on Tuesday night to cheer on the Braves and their World Series championship victory over the Houston Astros.
CoolToday Park is the spring training home field of the Braves, first opening in 2019 and having its first full season of spring training in 2021.
Among the fans were Braves spring training officials who cheered throughout the last innings of the games as Atlanta dominated the Astros in pitching and hits, ultimately winning the game, 7-0 and the series 4 games to 2.
"This means so much to us," Braves fan Paul Trosper stated after the game.
He said he was there with his neighbors, Mark and Debbie Baylor, and said they all love the Braves. He also worked on the stadium crew during spring training "which made all this so much more."
He was one of at least 150 people crowding the Superior Pools Tomahawk Tiki Bar and watching the big screens at CoolToday Park.
"Words cannot describe the feeling I feel being, seeing and watching these guys start to finish," Trosper said. "These are feelings I hold to my own, to experience working for the Braves at the start, but will not share my deepest emotions … those I get to hold and cherish to myself."
Mike Dunn, president of Florida Operations for the Braves, spent Tuesday night with the fans at CoolToday Park and was still basking in the sensations Wednesday.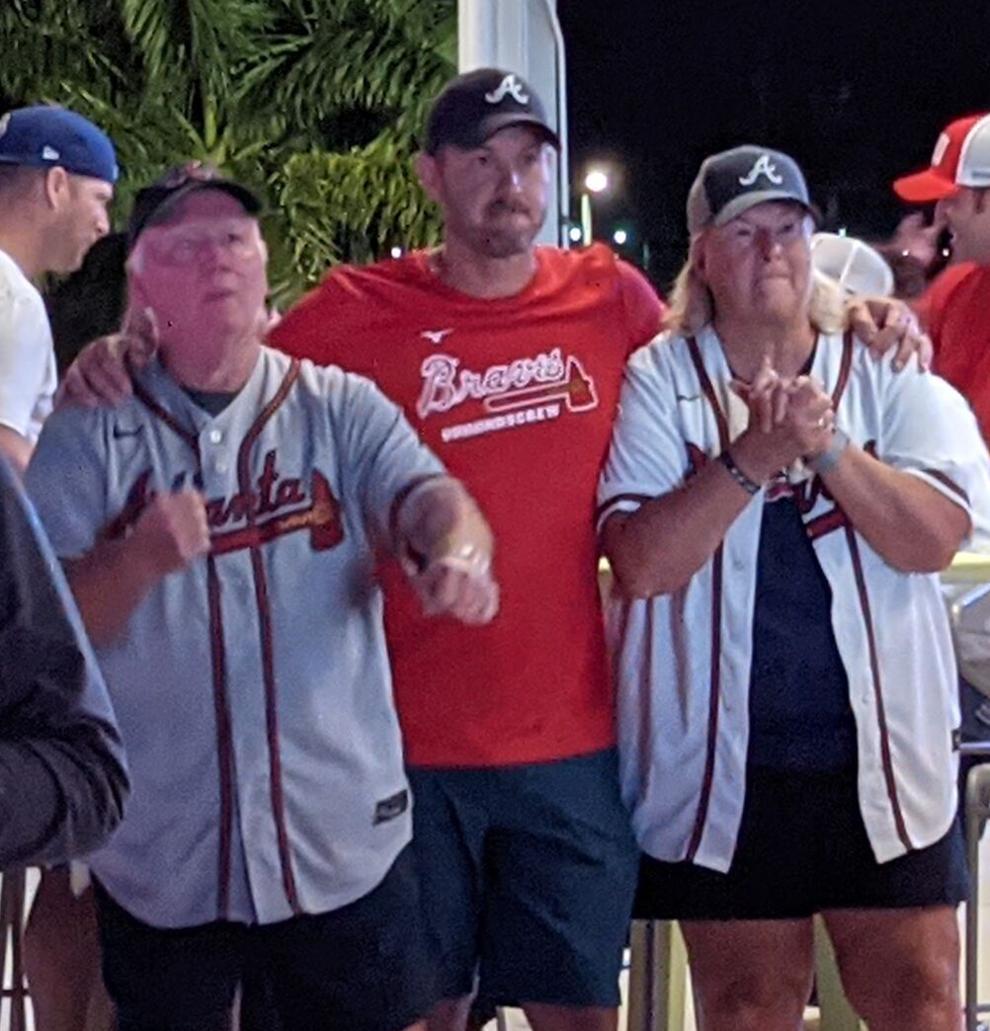 "Everybody is thrilled, exhausted, happy," he said.
While the Braves have had deep runs in the playoffs the last several years, they weren't quite able to get to the World Series until this one. But this year, they were largely counted out at the All-Star break. Ronald Acuña Jr., one of the teams leaders, sustained a season-ending knee injury in July. And COVID, along with its delta variant in 2021, also put pressure on baseball.
"With the adversity the team faced this year, and the epidemic, it's been a trying couple of years," he said.
Dunn has said for years it was a great, young squad. He said Braves general manager Alex Anthopoulos was crucial.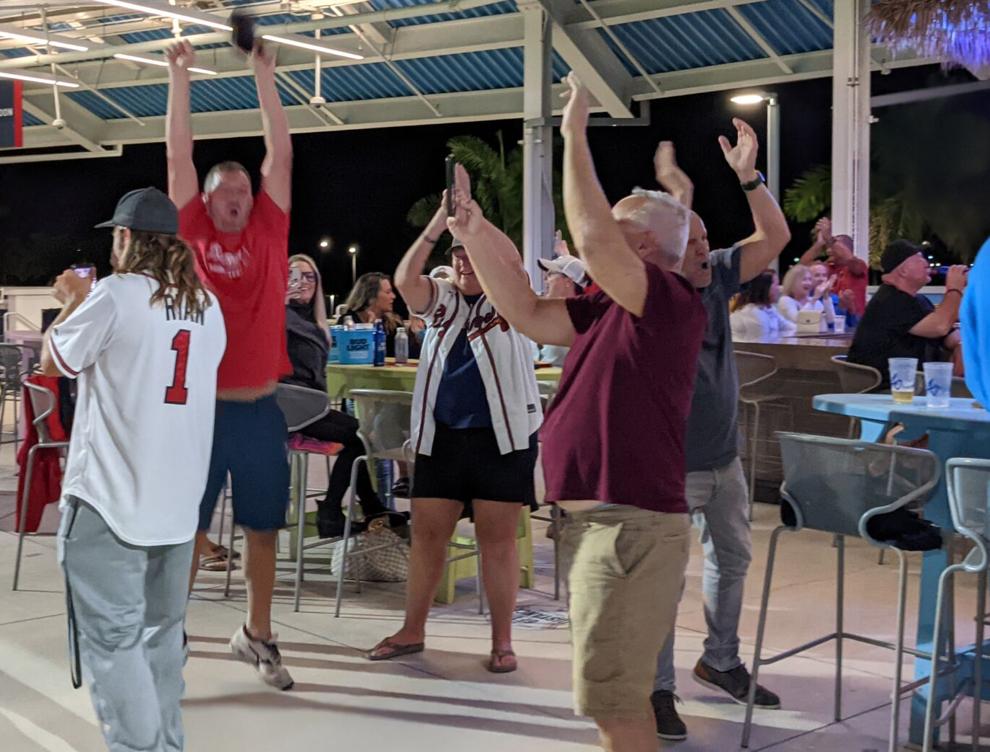 "Alex Anthopoulos did a great job on the deadline trades to keep us going," he said. "We lost our superstar and it is tough to replace — but their chemistry was great and the team got hot at the right time."
There was a drive and motivation to get to the World Series, and the adversity may have been a part of it, he said.
"People didn't give us much credit to get there. To get there goes back to the way the team came together — but also how the fans support them," Dunn said.
He said there will certainly be some celebrations when spring training returns to CoolToday Park in late February.
CoolToday Park will host 16 spring training games — starting Feb. 26 against the Boston Red Sox.
Having a World Series champion will bring a different feel in some ways.
"I think it's going to create another level of controlled chaos. We're already planning at full capacity and we've not done that the last few years (because of COVID)," he said.
But he's not complaining. Not at all.
NORTH PORT — Mel Thomas had lived along the North Carolina-South Carolina border, grew up an…
"It's going to be a very, very, very busy, hectic — fun — spring. This is where it all starts," Dunn said.